WorkBoots'

Profile Page
WorkBoots is 64 years old, is located in Tennessee / USA and has been a SingSnap member since March 14, 2008. He has a total of 76 public recordings that have been viewed 3,853 times and 88 achievement points.
Information Written by

WorkBoots

18
Just a hard working old fella with a song in his heart for the weary people who are just trying to get by.
I have met and married a precious "one of a kind" woman. So Blessed am I to have her come into my life. Every minute we are together is so wonderful and I can't imagine not having her with me. God has truly sent this lady to me and is a gift I thank him for every minute! If you ever have a chance or spare moment, listen to her sing. Her handle on here is "LarrysGirl" and she also does many duets with me.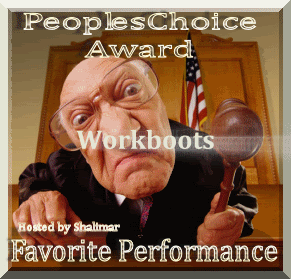 imikimi - Customize Your World!