Profile
LEVEL 102
I LOVE YOU ALL SO MUCH MY FANS AND FRIENDS....
Without all of you listening to my music .... i would be nothing....
God Bless each and every one of you......
I live in the Interior of British Columbia Canada in one of the provinces oldest heritage houses. Besides being a Singer and Musician, I am also an aromatherapist and create many products with medicinal essential oils. I have a 3 acre vegetable garden where I grow organic heirloom produce, fruit, seeds and heirloom Fruit trees, and Berries which I sell. .. My Native name that was given me is Waterbird Woman... and I love the Lord, my family, good friends, music, singing, dancing, acting and life. Many Blessings to all that visit ... (((*-*
For all you New Fans and Listeners... i Have a playlist page where you can enjoy many different genre's of music that i sing... which can be found on Google as well : Waterbird Singsnap ....
Here is the link to that page....

http://www.singsnap.com/karaoke/playlist/listuserspublic/c117c934
i also have another account wbwoman that is here on singsnap where i sing many
Gospel songs as well as the audio reads for the Pilgrims Progress ....
Link to The Complete Pilgrim's Progress Playlist.....
Part 1 and 2
http://www.singsnap.com/karaoke/watchandlisten/play?playlist_id=b71e31ec&start=9b1c6
Part 2 Only - Playlist of Christiana's story....
http://www.singsnap.com/karaoke/watchandlisten/play?playlist_id=ae15a95e&start=9b1c6
The Pilgrims Progress Board....
Insights and Interpretations of the Segments
of The Pilgrims Progress Musical and Story.....
Partake of The Word of God each morning ...
For your daily walk in faith ...
Teachings for these end-time days and what we should know and do
to get ourselves prepared for Christ's Return....
http://www.singsnap.com/karaoke/forum/topic/b3180ff2?lastpage=a6150#reply_ac72f0bf4/last
…. May the LORD Bless You and Your Families this week …. In all your Coming and Going … Keeping you all safe and Filled with the Joy, Peace and The Love of God……
Hugs and Blessings
~Waterbird~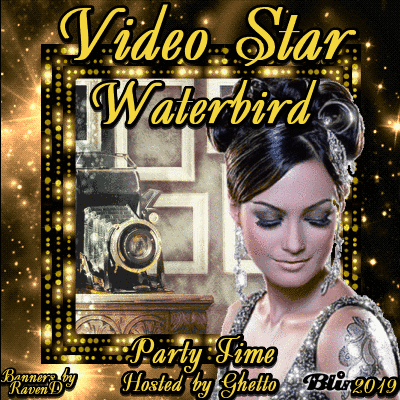 http://www.singsnap.com/karaoke/watchandlisten/play/c5b243a81
http://www.singsnap.com/karaoke/watchandlisten/play/b38f1e5a3

http://www.singsnap.com/karaoke/watchandlisten/play/b275cc935
http://www.singsnap.com/karaoke/watchandlisten/play/bfbe38525
http://www.singsnap.com/karaoke/watchandlisten/play/c47899d9f
http://www.singsnap.com/karaoke/watchandlisten/play/be7c9827f
http://www.singsnap.com/karaoke/watchandlisten/play/bb99c41df
http://www.singsnap.com/karaoke/watchandlisten/play/c1b149e6f
http://www.singsnap.com/karaoke/watchandlisten/play/c67ea546b
http://www.singsnap.com/karaoke/watchandlisten/play/c9845b58b
http://www.singsnap.com/karaoke/watchandlisten/play/c7a86757b
http://www.singsnap.com/karaoke/watchandlisten/play/c39a4815f
http://www.singsnap.com/karaoke/watchandlisten/play/c7aaae1eb
http://www.singsnap.com/karaoke/watchandlisten/play/c2b8c09af
http://www.singsnap.com/karaoke/watchandlisten/play?playlist_id=af15b8b0&start=9b1c6
http://www.singsnap.com/karaoke/watchandlisten/play/b37a15163
http://www.singsnap.com/karaoke/watchandlisten/play/c3ac4f30f
http://www.singsnap.com/karaoke/watchandlisten/play/bea3c80df
http://www.singsnap.com/karaoke/watchandlisten/play/b2998e78f
http://www.singsnap.com/karaoke/watchandlisten/play/bfaabe9fb
http://www.singsnap.com/karaoke/watchandlisten/play/b879a4257
http://www.singsnap.com/karaoke/watchandlisten/play/bc7eb3c87
http://www.singsnap.com/karaoke/watchandlisten/play/b69dd6177

http://www.singsnap.com/karaoke/watchandlisten/play/bc91ac1d3
http://www.singsnap.com/karaoke/watchandlisten/play/c4989241b
http://www.singsnap.com/karaoke/watchandlisten/play/b79a5a77b
http://www.singsnap.com/karaoke/watchandlisten/play/c3ae674f1

http://www.singsnap.com/karaoke/watchandlisten/play/c5b243a81

http://www.singsnap.com/karaoke/watchandlisten/play/c2bd33bbd
http://www.singsnap.com/karaoke/watchandlisten/play?playlist_id=b2146432&start=9b1c6
http://www.singsnap.com/karaoke/watchandlisten/play/b398041b9
http://www.singsnap.com/karaoke/watchandlisten/play/ad6560689
http://www.singsnap.com/karaoke/watchandlisten/play/b76809723
http://www.singsnap.com/karaoke/watchandlisten/play/c08389643
http://www.singsnap.com/karaoke/watchandlisten/play/b188f2af7
http://www.singsnap.com/karaoke/watchandlisten/play/b66fc9e67
http://www.singsnap.com/karaoke/watchandlisten/play/b76f24907
http://www.singsnap.com/karaoke/watchandlisten/play/beaf0f4db
http://www.singsnap.com/karaoke/watchandlisten/play/bf76e5e5b
http://www.singsnap.com/karaoke/watchandlisten/play/be86a7f43