Profile
LEVEL 106
Hey everyone! I will keep this short 'n sweet!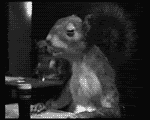 My name is Amber, but many of my friends call me ARM-ber, Ber, or BerD-- all old nicknames from my Rascal Flatt days!! Many call me Ambs around here. I do have a few other nicknames, but you'll have to ask me for those.

I'm currently a graduate student at the University of Oklahoma. It keeps me way busy so I'm not around here much these days. I also work full time. Even though I attend OU, I'm actually a huge Oklahoma State football fan!!