twinnany's

Profile Page
twinnany's real name is Nancy Arsenault. Nancy is located in Canada and has been a SingSnap member since October 21, 2010. She has a total of 40 public recordings that have been viewed 2,961 times and 18 achievement points.
Information Written by

twinnany

4
BEFORE MY SCREEN NAME WAS ARSENANCY BUT NOW IS TWINNANY
Hello, I am the mom of a 15-year-old boy. I have my company with my husband, an extraordinary man who supports me in my passion which I discovered late. I discovered this talent at the age of 25. Since, I cannot stop any more.. I was a member of a tribute of group has Simon and Garfunkel. I recorded my 1th cd last year, having won a contest... Sing, is my therapy and allows me to bring down the stress. I like singing in the harmony with partners. When notes are perfected and when we listen to a vibration, I know that people who listen to, are filled as much as me. To share this passion with the people fascinated a lot as I am... that's right the happiness!!!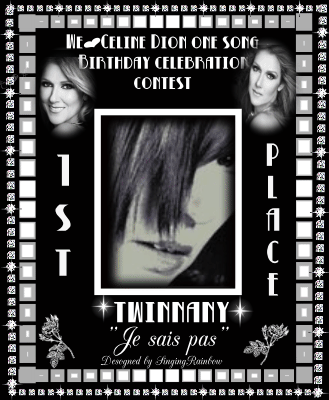 action=view&current=imagesCA1VDL1D-1-2.jpg" target="_blank">








o2baladyvol

imikimi - sharing creativity



Code:
imikimi - sharing creativity

imikimi - sharing creativity







imikimi - sharing creativity


src="http://i997.photobucket.com/albums/af100/ritainsko61/ritas%20familia/r8046large.jpg" border="0" alt="Photobucket">






imikimi - sharing creativity

imikimi - sharing creativity


http://www.singsnap.com/karaoke/forum/topic/bf2648b\m/ Rock on Divas \m/


imikimi - sharing creativity