t

r

u

x

i

n

g

'

s

Profile Page
[
**************************************************************

***************************************************************
Well, well can you believe this???
Something hard to miss.
I was born on this day in 43...
And here I am at 73...
Just one more thing...
As long as God says so, I'm going to sing.....
****************************************************************
Missed this birthday by almost 3 days... What can I say, perhaps another cheesy poem????
I'm older than dirt and have many things that hurt. --- How was that.
Anyway, I made it to 72--- Woo, Hoo!!!!
I'm still going try to keep on singing....as long as God gives me the breath to do it....
Guess that's it for this year
****************************************************************
Well, I have become a firm believer in cut and paste.
Well,I missed it by 10 days....
I turned 71 and find it hard to believe that I am still here and singing... So for the poem of the year.... I am 71 and nowhere near done....
Now, it is August 8, 2013 and I am 70 and a half and two days...Hmmmmmm where does the time go.....Sorry, no Cut and Paste this time...Still singing....
So, here it is Feb. 6, 2012 and I've reached another landmark, today I turned 69 and feeling fine. (That was a rhyme.) and just in thyme. Like I said before, I'll keep singing as long as God allows me to.
Well, here it is Feb. 6,2011 and I've reached a new landmark, today I turned 68 and feeling great. (That was a rhyme.) and just in thyme. Like I said before, I'll keep singing as long as God allows me to.
Hello all my SS friends, today is Feb. 6, 2010 and it is by 67th birthday.I'm still attempting to sing the best I can and truly enjoy listening to all of you out there, even if I don't get around to hearing you as often as I would like. You all keep on singing. LuvyaAlmon
Oh my, the day I've kinda dreaded for a long time has finally come,it's the 3rd of July 2010 and I did drive a truck until about 2 1/2 months ago then I couldn't pass my D.O.T. physical, so I guess you'd say I'm between being unemployed and retired.So I spend a lot of time sitting around the house resting and doing the SS thing.Yep, the job was often very thankless, often very lonely, and one of the most dangerous jobs you can do. Almost everyone is against you, the police, the D.O.T, four wheelers, your Driver manager, the shippers, the consignee's, etc.. You are more often than not given loads that are already late or have a delivery time that's almost impossible to meet, and they route you on roads that give you nightmares.Yes, but even with all the down side, it was a very exhilarating job. I'm somewhat of a gypsy, and love driving so the job was just my cup of tea. I've been across the U.S. more times than I can count and have seen so many wondrous and beautiful things that it boggles the mind. I have met some absolutely wonderful people all across this land.... In my opinion, it was a dream come true, saw so many things I never could have imagined. I have thousands of pictures and hours and hours of videos so even though I'm not driving now, I can go to my computer and relive My trips, so to me, It's like a never ending story.
I love listening to all of you and your singing, and I truly thank each one of you for you comments. Your SS friend AlmonI like to sing and just be myself. I'm 64 years old, drive a semi for a living and still try to sing even though my voice is slowly fading. I still love to sing and will continue as long as God gives me breath to continue.
In a couple weeks I'm gonna hafta change my profile. That 64 is quickly turning into a 65.I'm well into 65 now and I'm still singing and I sometimes don't do as good as I'd like to but I breathe in and I breathe out and sometimes sing in between. And I've made a lot of friends here on SingSnap and really enjoy sharing with everyone, both singing and listening. God Bless you all.
Well, will you look at that, I blinked my eyes and guess what? When I opened them back up I find that I'm now I'm 66 and still singing.July 15,2009:I find that sometimes it is so hard to answer all the friends that make comments to me. I am continually playing the catch up game, so if I don't get to you right away,please accept my apologies. I try to listen to everyone who listens to me and sometimes I miss one or two, but I want to take this opportunity to say Thank You from the bottom of my heart to each and every one for listening to this old man try to sing. Your comments are all very dear to me and very much appreciated.Thanks again.......Almon
*************************************************************************************************************************************************************************
URL=http://s629.photobucket.com/user/sammynlaceygma4ever/media/rd3%20grand%20winner%20truxing%20do%20you%20feel%20lucky_zpsaeo5qj1n.gif.html]

*************************************************************


***************************************************************

****************************************************************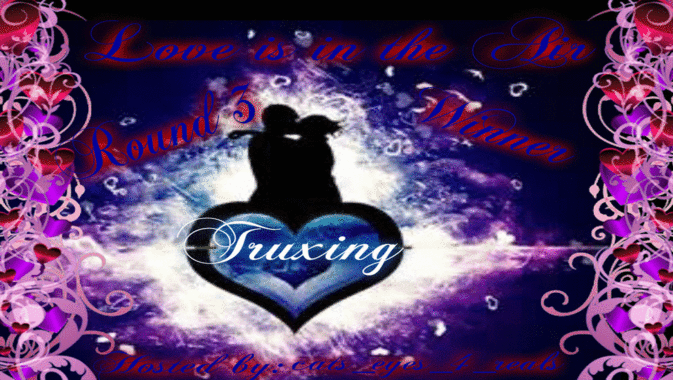 ****************************************************************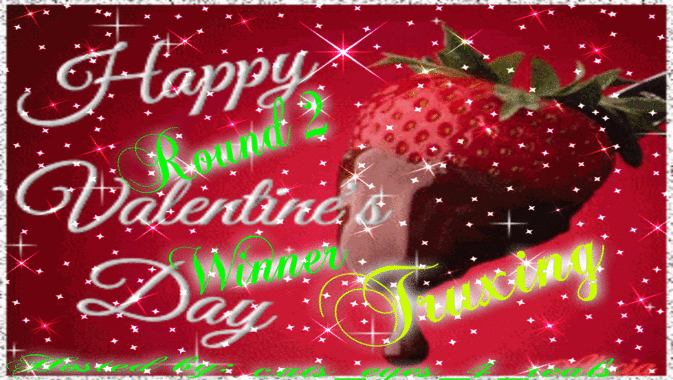 *******************************************************************URL=http://s629.photobucket.com/user/sammynlaceygma4ever/media/rd3%20grand%20winner%20truxing%20do%20you%20feel%20lucky_zpsaeo5qj1n.gif.html]

*************************************************************


***************************************************************

****************************************************************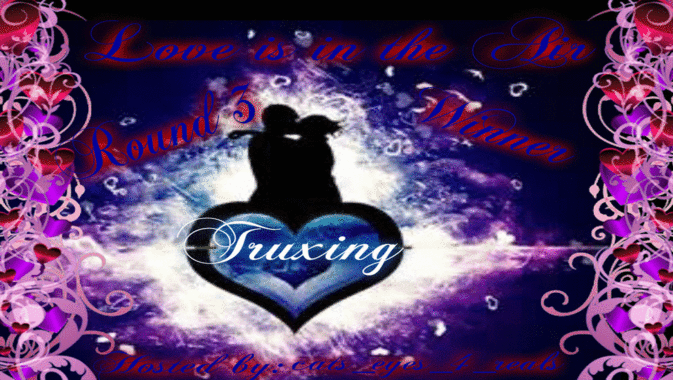 ****************************************************************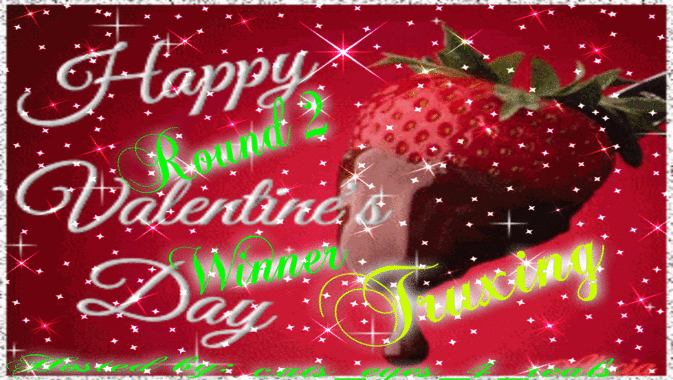 *******************************************************************

****************************************************************