T

i

n

y

p

u

m

p

k

i

n

'

s

Profile Page
Tinypumpkin's real name is Tiny Pumpkin. Tiny is 100 years old, is located in Malaysia and has been a SingSnap member since March 16, 2015. She has a total of 828 public recordings that have been viewed 178,216 times and 1,893 achievement points.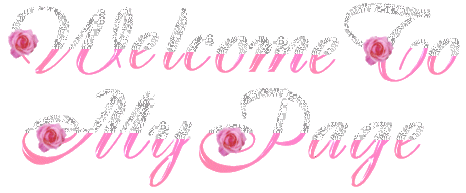 My one and only video

Tinypumpkin & solitaire418 : You And I

For my SS friends


Tinypumpkin : I Will Always Love You
A mashup with Mickey
Tinypumpkin & shermhum : Tennessee Whiskey
Love this song from A Star Is Born
Tinypumpkin & socomicefox : Shallow
UPDATE: I've been here for more than 4 years and have met so many wonderful people from all over the world until recently when a sadistic guy attacked me on the message board.

http://www.singsnap.com/karaoke/forum/topic/bd1c60cc?page=9b1c6
He's got a warped mind. He was insulting fellow Snappers who did not agree with his singing style and women with big hips on another thread and the Mods had several of his posts removed.
Hi!

I've been trying out new hobbies since my retirement years ago to keep myself occupied. Recently just started singing online karaoke in the comfort of my home. This suits me fine as I hardly go out during the day; the weather here is a put-off.

I could spend the whole afternoon browsing through and listening to recordings by fellow members (I carry my mobile/laptop around the house hehe!); some are really fantastic! Of course I learn new songs along the way and I leave/return comments too; I listen and comment a lot more than I sing and record. But be forewarned that I'm 12 hours ahead of SS time so it takes some time for me to return your comments...but rest assured I will return your comments.
I love doing duets (I find it much easier to just learn my part :P). I'm just an amateur; so guys, my apologies if I butchered your duets

...but if it turned out good then I got lucky yayyyyy.

I do have some open duets; so please hop on in and have fun...don't feel intimidated. I'm always happy when someone sings with me. I'm not a GREAT singer; I don't have any professional training...and I'm not here to top anyone in contests.

I must add that I appreciate the warmth and encouragement shown by fellow members; especially my first friend, Rob with his kind gestures.

I'm enjoying my stay; thank you SS for being part of my life.

UPDATE 3rd May
Wow! Time really flies when you're having a good time; so my little boy used to say back then...hehe! I just renewed my Gold Account for another month and made a few more recordings; messed up some duets too...oops!

Hope to get my sweet husband to join me for a duet but so far he's turned me down flat (we've been married since 1984); he sings with me at karaokes but gets cold feet being recorded. Guess I'm the one with thicker skin...lol! Oh...btw I'm Chinese just in case you couldn't tell from my pics.