Profile
LEVEL 45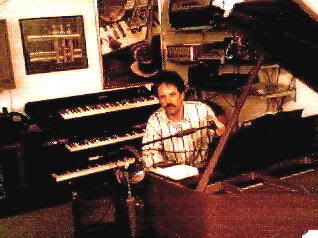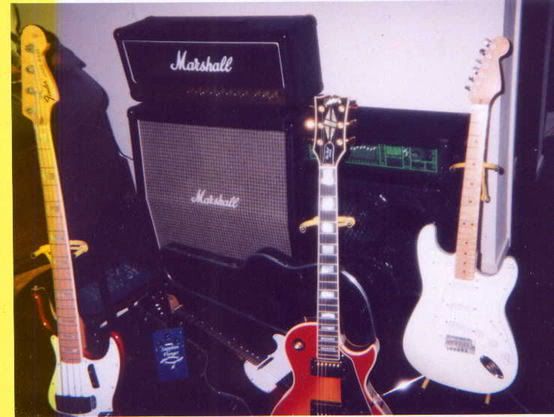 Professional semi-retired 54
Artist, but not a singer. In fact I'm an extouring multiinstrumentalist who's bandmates used to not allow me within an audible radius of a microphone. Nine Years on the Road touring, many more years of session work, been there & done that til exhaustion set in -solo lounge piano; Studio work as well as live gigs accompanying vocalists (to present), but never sang (always felt ashamed of my voice).
Thanks to the advent of interactive Karaoke, I can now try to do something I would otherwise never undertake. I can now legally alter migratory patterns of wildlife, kill houseplants, and alienate neighbors.. While the central CT EPA confiscated my microphones, and enstated an ordinance in my district disallowing me near anything that can amplify my voice, I still like to sneak into the living room when folks are sleeping and scare cats and even dogs up trees with my voice.. I've been trying to sing for about a month now, and while failing miserably, still enjoy it.. It's fun to make believe though.. So I'm a wannabe singer !
Classic Rock-R&B-Jazz

=========================================
ADDED IN 4-1-08
REAL LISTENERS wanted, needed and appreciated for honest feedback and critique. ALL honesty and sincerity appreciated. If you think I suck that's OK, I think I do too so I can accept that, but my wishes are to eventually improve so please tell me why you could only listen to 3 seconds of my singing. IOW What could I have done to make the song more tolerable ? I'm trying to learn..
Thanks,
Kappy
+++++++++++++++++++++++++++++++++++++++++
Today in music history:
I have been singing for exactly one year since the first time I ever opened my mouth and dared to learn.
I calculate my attempt to success ratio (what I deem as acceptable songs) given this type "point and shoot" Karaoke setting to be 1:1000