Profile
I'm married to my husband and soul-mate, and we are in our 27th year together. We lost 3 pets within 10 months - our 17-year old cat Pixie, our 8-year-old dog Lyric from a heart condition, and our 18-year-old cat Chelsea; I have 4 cats again - Kaya is almost 12; Mandolin is almost 5, ZiggyStardust is almost 2. We just added a new baby girl to our family - her name is Willow and she is about 5 weeks - picture below. I work at home and my pets are always with me. My dog was a gift to me from my husband on Mother's Day, 2010, just after I lost my mother in January. I have had many pets, usually 3 or more cats at any one time in 35 years, and have loved them all dearly. It's always difficult to lose them but I really do believe they have been as good for me as I for them. I have dreams where I am surrounded by all of my pets, and I think that once I am gone, this will be so.
I have been happy to nurture animals throughout my life. With all of the abandoned, neglected and suffering animals in this world, I have to constantly remind myself that there are MANY good and kind people on this Earth who treat animals humanely, protecting them from cruelty, greed, sport and trophy. I wish I could save them all.

My parents came from the Big Band era and those were my earliest influences.
My dad would sing to me before bed. Because of them, I had a born appreciation for music. It is essential to my sanity and my life.
Books have been my world since I was a small child, and I would get lost in the books I read. These things were my escape. I am a published author of 2 children's books so far, and an editor as well. I love animals and all nature, history, knowledge, humor, art and beauty. I also enjoy gardening and food. I believe in Tolerance, Compassion and Kindness.

MUM, I LOVE you, MISS you and THINK OF YOU always (MAR. 13/1920 - JAN. 29/2010).
To my Dad and Baby, also gone, you are always in my heart.

WINTER BACKGROUND IS THE STREET ON WHICH WE LIVE.
MY NEW KITTEN, WILLOW - AUGUST/2020 -

FROM SARAH/TIGERS12 - GIVEN TO ME ON SEPTEMBER 30TH, MY SPECIAL DAY.
BANNERS - 2020
BANNERS - 2019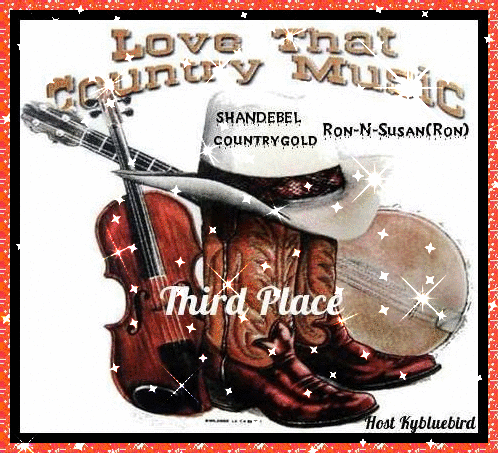 BANNERS - 2018
BANNERS - 2017
THANK YOU SO MUCH, SWEETIETLK (TERESA) - YOU WILL NEVER KNOW HOW MUCH IT MEANS TO ME GETTING THIS SPECIAL AWARD FOR MY SONG THAT I DEDICATED TO MY DAD, ON WHAT WOULD HAVE BEEN HIS 100TH BIRTHDAY.
BANNERS - 2016
BANNERS - 2015 AND PREVIOUS