S

e

a

S

h

e

l

l

'

s

Profile Page
SeaShell's real name is Shelley Theriault. Shelley is 47 years old, is located in Canada and has been a SingSnap member since June 12, 2007. She has a total of 6 public recordings that have been viewed 791 times and 126 achievement points.
<3*~~~~~~*


xo~May Gods Love be with You! Love

peace,Hugs&GodBless ~xo~

I Been a Singsnapper scence 2007 ,, Love to visit Listen to my Fav Singsnapper I Sing &sANG 10 SONGS A Day for a Decade & I Comment & Been Gold member for years ... Now 2020 Back to Blue Deleted all my 2007 songs throughout year to save $ money on BETA Site IOS will sing ... i have singsnap Hugggs SeaShell ;; l now 47


still Look same as my 2013 Recordings!!!!! LIB

SingSnap


Open Song I Sing to it Same as I Sang here at SingSnap i been a mbr So I Log in same name SeaShell with my Password as i always have scence 2007 (Im a VeteransWife ... HAVE BEEN Alll time of 1996-2020 July till Dec O:)

im in Canada your All LOVED TYSM .. @;-::--


Happy Singin i log in to Listen &Comment will sing -Commenting when GOLD .. ON IOS BETA ...Dec/ish 2020/21 .... Just Sayin LIB



Drink Wine&Coffee beer wine coffee sing sing sing all summer 2020 singin Live Beer,Wine Rum Whyskey &Coffee in Winter


smoke cigs but i still sing as i did here at SingSnap 10years of (2007 . how i Rollllllll Forever young at 37


ITS 2020 & im 47 still LQQK SING & COMMENT Same as I HAVE SCENCE 2007

i KNOW iam A SINGSNAPPER Glad to Flag NEW SINGERS ALL MONTHS OF JULY TILL NOV !!!!! Thankyou to each of my List singsnappers you are allll can Sing the way the site been designed for Alllllllll US SINGSNAPPERS Hugggs&Love SeaShell Canada


iM A SINGSNAPPERAHOLIC ... Keep Singin' Tysm !!!!


Sing & share comments Im the Only SingSnapper on Singsnap thats Sings &Comments I LoVE

MY sINGSNAPPERS & STAFF Who are the Guys of Future Generations


)))))

Faith Hill,Shania, Celine &AngelsCountry mix music is who i am


Love you Allllllllllllllll tysm

":) graphics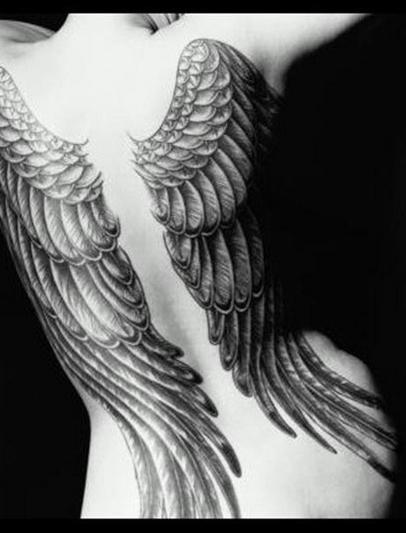 glitter-graphics.com



Tearrs are a Language .... Your in my thoughts&prayers;}~*~ GodBless;}~2007 */2010..SING 10 Songs a day &Comment ") ,,,2018 Now*& 2020 ....


~manymore yrs here yet to be at singsnap!! Thankyou to alll who kind to comment

~ vice versa Been almost a Decade now!! 7 yrs as a Singsnapper now 2013 ... & Yesssss I Will be Sing'n Eventuallybe make'n more of muh rounds to hear ya'sing!!! IEnjoy listenin more than singin most time 2007 sang 10 songs a day & i do Listenin to whole song balance time ..as much as I sing...Have Fun it is Kare~e~o~kee! MUSIC Speaks Volumes :)))


..favs ...when these fav songs came out ...

Loveeeeeeeeee this song ... !!! enjoy hearin you ssnappers sing !!,,,,

... gbya'll:))

Dedicated to you :)) ,,,

,,,, PLZ Enjoy & Thankyou to my Friends&Fans


;}~*~Alan Jackson ~*! Fav of mine 3decades of dedicatd Fan of Alan Jackson King of Summer Country ~ next to GoergeStrait S KING OF COUNTRY music

Most Elvis King next to Trevor


...AUG:6&7TH2010 2013 :):):~<3;} /~*COUNTRYROCKFEST!;LOVE A.J. been to concert with FaithHill too ... &HAVE ALL HIS MUSIC;}~*NEW2010-C.D OUT NOW!OMG;} Have alllll my fav artists CDs Loveeeee n~passion~ music


~*~ ~mention a few of my most favorite atists;}~**

~
Gene Watson;Conway;R.Milsap,MerleH;Hank L. CharlieRich CharlieDaniels/Ricky SkaggsCharlie Pride ;Earl T.Conley.,T.G.Sheppard;Vern Goslin Kieth Whitley, Celine Dion ,Faith Hill ;JohnnyLee; MickyGilly,RickyV.S,MartyR.Englebert.H, JoeStampley,, Alabama ,,,Journey...Eagles.Elvis Don Williams, Kenny Rogers,.WaylonJ;David.A.Coe ;EdB;Eddie Rabbit;Love a Rainy night;&YOU&I Drive;n my life away Sing;n !!!! ;G.Strait; ;Brooks&Dunn- DuetBands Kieth Urban Blake Shelton Kane Brown Heaven song & All mix Love Songs Little big town The wine the beer the whiskey coffee always get me singing!!!!!!


& SingSnapper Duets



2Name a few;} LOL...yes I' love my Classic CountryMusic &Gospeltoo;}~* Right uP to todays Country Music!!HAVE MANY CATAGORY SONGS FROM TEARDOPPERS-TO ROMANTIC*-BOOT SCOOT&BOOGIE,&FUN *DOWN HOME COUNTRY MUSIC!!! So many New Artist Flourished; list is Over50New Artists&To many too list !Plz Enjoy video* I'll make rounds to visit ya;ll again soon;time goes by so fast with age once past Late 30's its true Don;t Blink!! I.M.H.O. OMG!!! I Listen to Country R&B Dance occasionally mix! Country ,,, sing all types of music n Awesome to be a singsnapper scence 2007 Thankyou staff & ssdfs &Fans ~ visits kind comments Thankyou!!! Make muh rounds to Enjoy Listen'n to alllllllll yous !!! .... ,,,

Life is not the amounts of Breath you take ,,, but the Moments that take your breath away ....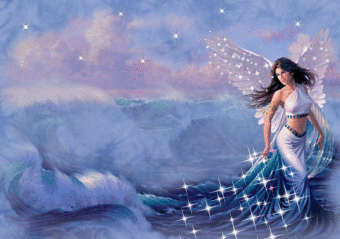 glitter-graphics.com .....

O:)

@};----<

,,,,
I'm on Muisc Advisary panel with Country panel 101.9fm;... 1yr ... 2007 & member with FSNA Federal Association of Retiree:s ..lol..will Soon be 37 &still Love'n Music& LOVEmy Friends HERE SING'N:))....crazy dreams :);}~* I'D LIKE TO PASS IT ON TO YOU..I BELIEVE IS TRUE...past fav. of mine !!PLEASE ENJOY VIDEO;}~*<3:)Have fun sing;n~~~~~~~music speaks in volumes too me&each song Represents time in my life as they play on radio;time&place reflections makes me whom I am today!! Music passion reallll Goooood Thang!!!



!!!!! ,,,,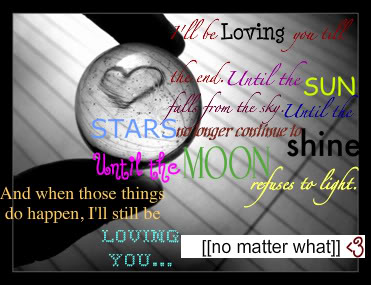 glitter-graphics.com ,,,,,


:))))))
*SCROLL DOWN PROFILE FAST* Please sign Guestbook Bottom of page Thankyou!! View 1st Few of my VIDEO FAV'*s...LIFE IS A HIWAY...MORE LIKE A DRIVE THROUGH,TIME GOES BY SO FAST ...I'M TRUSTIN; GOD TO KEEP ME CONNECTED WITH YOU so MUCH

!!! ;THE FANS&MY ...*DEAREST FRIENDS,YOU KNOW WHO YOU ARE&HAVE BEEN:)*THANKYOU<3Ya'll:);) ;}~* *LOVE*> when someone can sing from heart;}every artist .. I can listen everyday to you
instead of radio!! ***********smi)e*s;}~*


... ;<<<.~~~' .keep Singin' ya'll;myself may have been..off key singin', but its kare~e~o~kee~~~More Than a Feelin' to be here!!Addicted to SingSnap:)!! >>>>

Create Your Own
Create Your Own

glitter-graphics.com~~~~~~
Free Fortune Comments and Layouts
Enjoy Singing & Others Sing & Fill Up On Jesus!!! Jesus did not die to have a Religion,he died so you can have a deep,onfire,exiting Living Relationship with the King Of Kings!! :D))Blessing\'s~ SeaShell~
>>.~~~~~~>

glitter-graphics.com ~~~~Happy Camper's Coffee...~~~~SING!!!!.....Happy People Keep The World SINGING!!!!~~~~GodBless~MUSIC!!! ,,,, O:) ,,, ~~~
glitter-graphics.com

}....~O~....{
,,,,,~~~~~SeaShell Graphic
glitter-graphics.com ~-~ ... Find out who your Friends Are...
glitter-graphics.com ,,,I agree,In this life,all we can do is look back,&the best thing in life is the memory. I Have soooooany many fav songssssssss bury deep in my

evry fav artist n singsnappers In my heart .., songs with love

me surround sound mmmmmmmmm !!!! Loveeeee /em alllllllll that's a Blessing sighsssssss mmmmmmmmm!!!! anyway You sang a great piece,for dedication ~*~*~*~*~*GodBless,Hugs

from me Seashell ,,, LOVE THIS SONG &SingSnap !!! ~~~~.....>~~~~ ,,,
glitter-graphics.com<