Profile

Not a moment goes by when I don't think of you.
Rest your tortured soul in peace, now, honey.
Love Always & Forever, ~ Amapola
with your children: Joshua, Carolanne, Lisa Marie,
and all your six grandchildren who love you, and
your brother Joe and wife Lisa & the La Bar Clan.
THE EVENING NEWS
`
ELVIS PRESLEY
DEKE RIVERS.......
SEPT 2, 1979
`
Veterans of Foreign Wars
Veterans Hall
Newburg, New York
`
Deke Rivers incredible stage presence and vocal skills was a real crowd pleaser. His ability to embody The King in both looks and attitude made Elvis fans in his audience of all ages quite happy.
Rivers had been an avid fan of The King since he was a small kid, listening to his grandparents play Elvis's music on their phonograph. None of his family members had an inkling that their kid
could sing until the day they witnessed him imitating Elvis while watching television. Deke Rivers's mother, proud of his son, didn't waste time sharing her son's talents and her son wanting to
please his Mom was in accordance to his Mom's designs for his singing career. With a strong stage mother who met up with local agents, it didn't take for the young Deke Rivers to become
another teen sensation himself! "It's a surreal feeling to be acknowledged and recognized for singing songs I've loved as a kid and considering my singing even half as good as my idol. I am a loyal fan to Elvis and I honor his
talent and his elegance as The King," said Deke Rivers on our interview before his show began at the Veterans Hall in the Veterans of Foreign Wars, Newburg, New York.
`
Observing the evening's activities and enjoying show attendees of all ages, hearing...
`
CONTINUED FROM PAGE 1 (Entertainment)
`
...smiles and heard the laughs i knew that things must have been pretty good back in the old days. Parents of the parents also remembered on this nite they recall waiting up for the children
who came home from the sock hop and remembered of complaining about this new thing they called Elvis Presley. Elvis with his obscene gyrating movements - it all seems worth it now. They
agreed those years were not so bad after all as the children were smiling and laughing with Deke. When Deke Rivers finished the first set he walked from the room and small children followed
and crowded around him gazing up at him the way the parents did to Elvis, and Deke Rivers was kind to the children and patted them on the head and answered their questions the same way
Elvis Presley did with their parents when Elvis first began. When Deke Rivers came out on the stage, he said "As long as people remember Elvis and still liked his music, Elvis will never die".
Deke Rivers was correct, because two years and one day after Elvis departed this world, he was still very much alive and so were his faithful fans.http://i304.photobucket.com/albums/nn200/RomanceClub720/1MISCELLANEOUS/d58d5c47.gif
SPOTLIGHT ON ROCKYMOUNTAIN54 AKA STAN, IN HIS OWN WORDS:
"my name is stanley anthony labar i was born in newburgh ny.
`
i was raised with country music and elvis in my blood. it was the only music my dad would allow in our house .
`
my first love was baseball and i played day and night when i was young. it was my dream to play at shea stadium in new york like my heroes did when i was a kid.
`
i have always sang from the time i was about 5 years old and i always loved singing songs with a story. i guess that's what drew me to country music. i love sitting back and closing my eyes and see the open prairie, how the wind blows over the plains, and the blue skies above me. It makes one envision the songs the country stars sing about, or vice versa.
`
i have worked diverse jobs like running medical companies or working in the oil fields. i have enjoyed many things in my life but i guess the best time i have spent was singing on stage in front of a live audience. i enjoyed the contact with a live audience because it truly made me feel alive when my live audience reacted to my singing.
`
I have made many singing friends on an online karaoke called "singsnap" from various different countries, a gratifying result of singing online. i feel very blessed with my life but i am still trying to pick off of my bucket list. however I can say that i am very lucky to love and be loved in return.
`
i have three beautiful children: two girls and a son, and 6 grandchildren I adore, (Yes!). Most of all, I have a wonderful beloved by my side so i guess all my dreams have come true for me and i wouldn't change anything although i still have many things to do so it will be awhile before I can claim I have lived life to the fullest. Stan."
`
RockyMountain54 aka Stan's Profile Page
http://www.singsnap.com/karaoke/member/rockymountain54
`

JOIN US AT POPPYCATS DAILY CHALLENGE!
`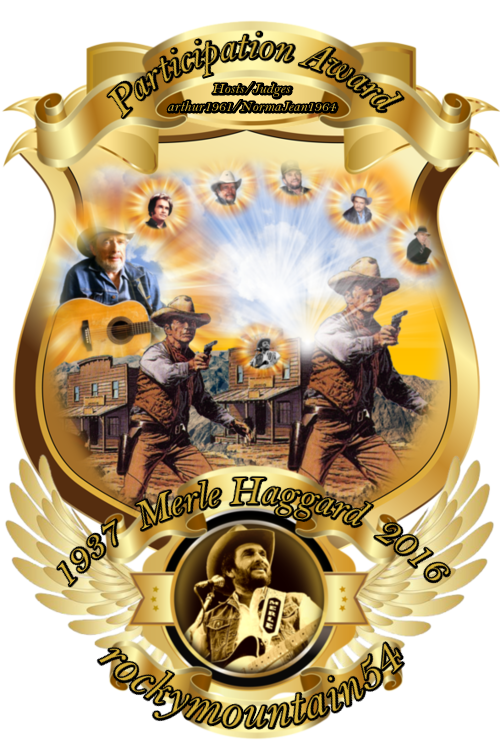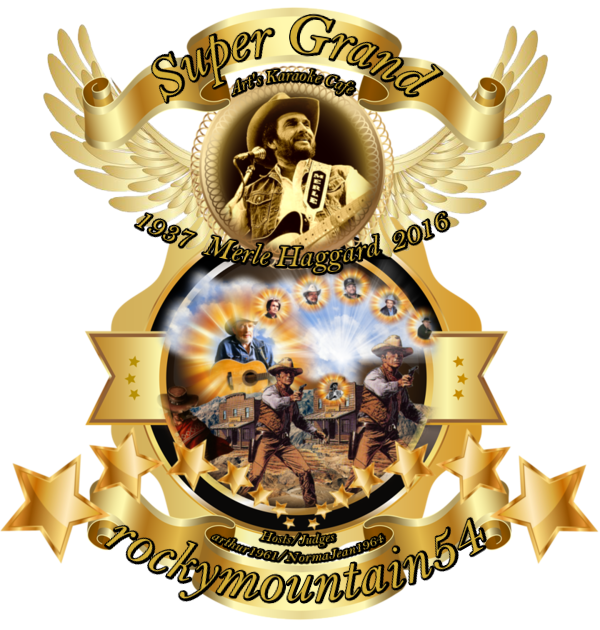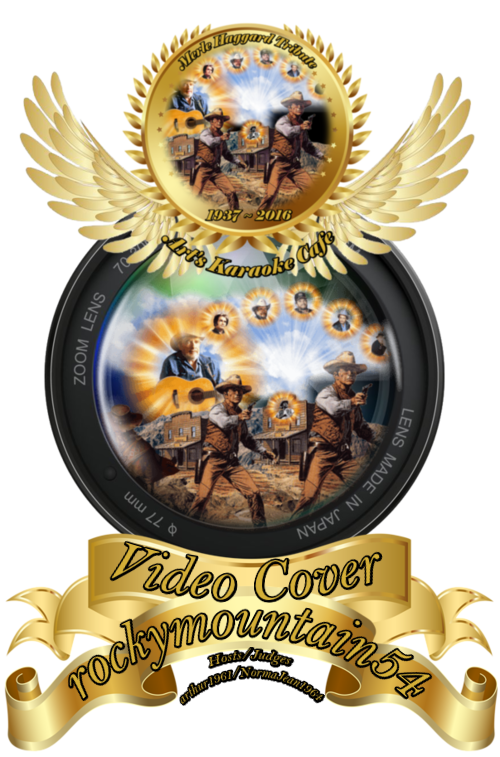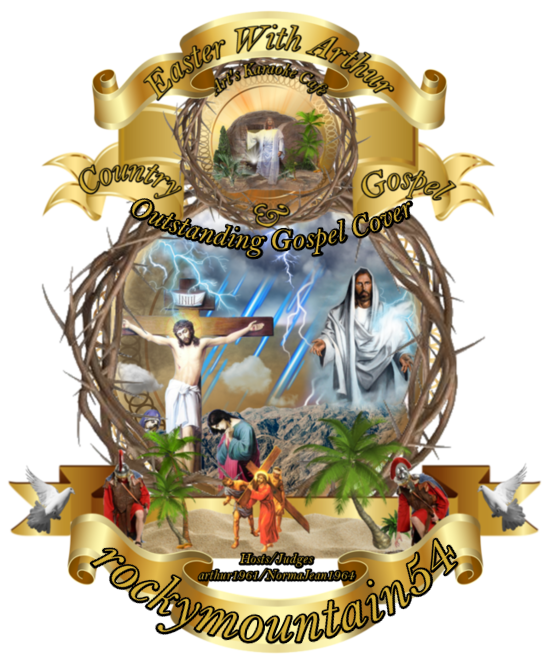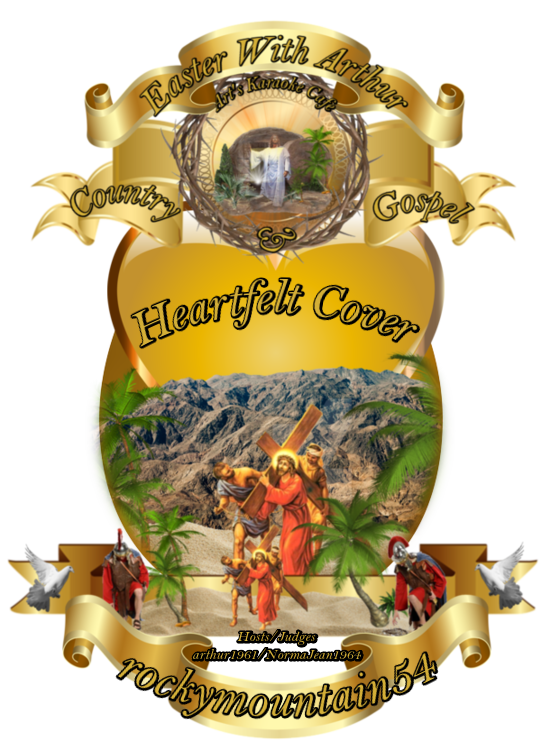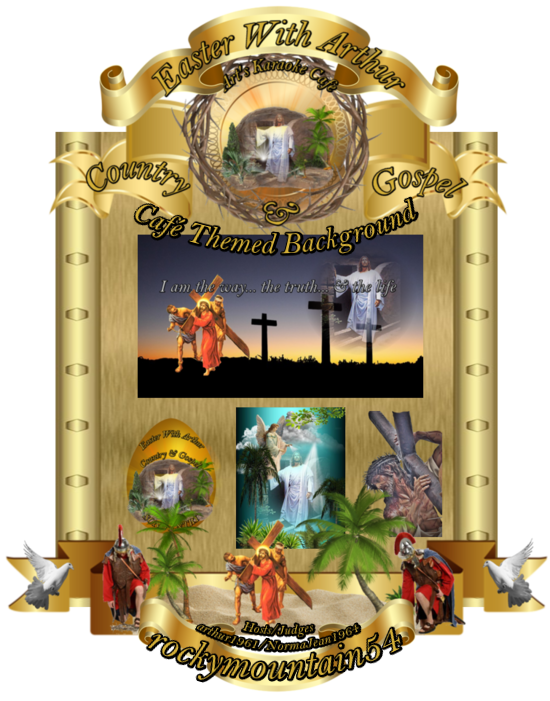 Aug25, 1962 - Jan18,2020
Not a moment goes by when I don't think of you.
Rest your tortured soul in peace, now, honey.
Love Always & Forever, ~ Amapola