ravenhair's

Profile Page
ravenhair's real name is Donna Nowanna. Donna is 61 years old, is located in New York / USA and has been a SingSnap member since April 6, 2007. She has a total of 26 public recordings that have been viewed 4,933 times and 69 achievement points.
I never said I could sing. Had three oil burner puff backs leaving me with 66% lung function.Singing healed me quite a bit and it was a struggle. just when things were getting better, I had a house fire, warning: never run into your burning house to rescue your pets. almost all had perished including my daughters cats I was watching after she lost her apartment. My breathing is really worse and my singing, well lets not call it that...is worse than ever. My heart hasnt been the same after the house fire. I do like to come and listen. I just won't torture anyone who listens by singing again. thanks for the years of fun and healing. special hugs to katie

r
Its all about the fun. Just wanted to share how good natured and forgiving the people here are

Thank you all for almost 3 years of fun and song!
ZZ "Lebowski"
"Peachy"
"Manfredman" His Happy Birthday suit!
The fifth Beatle-Miles
"karaoketam" Superwoman
"Trevor" On Fire!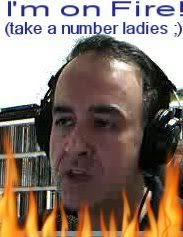 The Boss again
"Mr.Smoochers" The gladiator
"Pasorebel" The merman
"Asingerofsongs" Ron Lauper
"Paso Lee Roth"
Sweet Innocent "Monkin"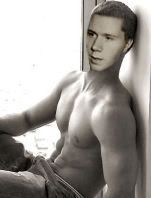 "walterweyburn" Singing Associate
Pasorebel Bringing his beautiful wife Aleta her Birthday cake
~~~~~~~~~~~~~~~~~~~~

~.~Saint Francis Xavier Cabrini Born July 15, 1850
. Thank you Mother Cabrini, Im sorry this thank you is 45 years late

Mother Cabrini is my patron Saint. She came to me when i was a little girl at night while I was sleeping. I was very sick. I was face down on my pillow coughing. She lifted me by the elastic in the seat of my pajama bottom, quickly. I expelled a pillow full of phlegm and was able to breath. I left my bedroom to ask my mother who the lady in Black was. My mom and Aunt at first thought i was insane. My Aunt Carrie said "is it possible it was Mother Cabrini?" They both stared at me. Just recently I saw a youtube video, that said Mother Cabrini is the patron Saint of Italian Immigrants in NY city. This shocked me. Ive always had an attachment to Her but never knew why. My family on both sides are Italian immigrants. I also found out she was a Saint of children. This totally amazed me. Just wanted to share my little miracle and thank this most incredible Saint.
~~~~~~~~~~~~~~~~~~~~~~~~~~~~~~~~~~~~~~~~~~~~~~'The evidence of God's presence far outweighs the
proof of His absence.' ~~~~~~~~~~~~~~~~~~~~~~~~~~~~~~~~~~~~~~~~~~~~~
~~~~~~~~~~~~~~~~~~~~~~~~~~~~~~~~~~~~~~~~~~~~IMPORTANT: PLEASE READ!! The truth about HIGH FRUCTOSE CORN SYRUP, and why NOT to use it. This product IS NOT SAFE, Don't fall for the commercials!! Consumers may think that high fructose corn syrup (HFCS) is not harmful because it contains fructose--which they associate with fruit, which is a natural food--that it is healthier than sugar. WRONG! A team of investigators at the USDA, led by Dr. Meira Field, has discovered that this just isn't so.
Sucrose is composed of glucose and fructose. When sugar is given to rats in high amounts, the rats develop multiple health problems, especially when the rats were deficient in certain nutrients, such as copper. The researchers wanted to know whether it was the fructose or the glucose moiety that was causing the problems. So they repeated their studies with two groups of rats, one given high amounts of glucose and one given high amounts of fructose. The glucose group was unaffected but the fructose group had disastrous results. The male rats did not reach adulthood. They had anemia, high cholesterol and heart hypertrophy--that means that their hearts enlarged until they exploded. They also had delayed testicular development. Dr. Field explains that fructose in combination with copper deficiency in the growing animal interferes with collagen production. (Copper deficiency, by the way, is widespread in America.) In a nutshell, the little bodies of the rats just fell apart. The females were not so affected, but they were unable to produce live young.
"The medical profession thinks fructose is better for diabetics than sugar," says Dr. Field, "but every cell in the body can metabolize glucose. However, all fructose must be metabolized in the liver. The livers of the rats on the high fructose diet looked like the livers of alcoholics, plugged with fat and cirrhotic."
HFCS contains more fructose than sugar and this fructose is more immediately available because it is not bound up in sucrose. Since the effects of fructose are most severe in the growing organism, we need to think carefully about what kind of sweeteners we give to our children. Fruit juices should be strictly avoided--they are very high in fructose--but so should anything with HFCS.