Profile
LEVEL 63
Reflections of My Life... through music.....Sitting here, listening to some of the music of times past,I'm reflecting. I'd love to be able to compose songs that, years from now someone,upon hearing the song, would FEEL the song and smile or sigh or even cry. So many songs in my life affected me and helped to raise me, quite frankly. Some songs are as much who I am as some family members. Music was my muse,my amusement,my fun,and my therapy. The lyrics leave a mark on me and on society. The block of music from a particular era, becomes that era in review. My life was truly surrounded be many different styles, from Bluegrass and Country to Bubblegum and Hard/Acid Rock. Many, many songs bring back not just memories, but they return me to that period, to a particular episode in my life. When I hear "Draggin' the Line"(Tommy James) or "One Toke Over the Line" (Brewer and Shipley)....I'm back in the kitchen with the transistor radio informing my family that my older sister's boyfriend had been killed ( he was on his way over Sunday Morning to see her) in a wreck. That was the first death that really disturbed me, personally. I ran to the woods with my dog at my heels...I just sat down on a patch of moss and cried and screamed. The aforementioned songs take me right back there to that time and place, so vividly. There are the songs Daddy sang.."Walkin' the Floor Over You" ( and he sang it WHILE walking the floor, lol), "Ring of Fire" and many many others...those now take me back to that same kitchen and the recording playing is infused with my Daddy's voice, pushing Ernest and Johnny out of the song entirely. Then there were the FUN songs....at the first note or two of "Tighter,Tighter" (Alive and Kicking), I'm back at the bluegrass fair with Donna,our pants hems muddy,hair soaking wet, riding the Super Himalaya. What a fun night! We were on TV that night and we saw The First Edition ( before it was Kenny Rogers AND The First Edition), ....and.... CITY BOYS flirted with us!!!! Others take me back to our rooms, with my friends and cousins dancing and trying to "let our backbone slip" Simon Says...lol...and memories of us flailing our arms up and falling on bed,giving up, because even at our young age, we could NOT keep up with CCR's "Travelin' Band". Then there are the breakup songs.... oh my... "Sad Eyes" by Robert John...I'm right back in the field in the country. We're sitting in the back of a pick-up and he tells me SHE's back in his life. Sitting in my room and replaying that song over and over, with pillows rumpled so as to muffle my crying, I wallowed in the grief, the loss, the rejection. In later years a longtime love informed me he'd decided to marry another, and YES he'd proposed to me, but I wasn't ready....but I was surely not ready to hear his news. "Till I Can Make it on My Own" (Tammy Wynette) was the song to wallow to with this heartache....at work, in the back office...I turned up the volume and cried without trying to hold back the tears. That song now,as sad as it is anyway, still tugs at me wrenching my gut just a little. So...many songs,many emotions.... but there are some songs that just touch you regardless of any particular history.... AND NOW, I'm making new soon-to-be memories on SingSnap.
JULY 21, 2018.....
I don't share my health condition updates, out of pity's sake.
I share it for those, to whom I feel I may not be fulfilling my obligations.
On Facebook, I host 2-3 groups. Only one of those requires much of me though. I host a group on Singsnap, a Karaoke site, also. I feel obligated to be 'up' for them. I do enjoy hosting though. Being administrator, for both groups, probably keeps me from melting into the cushions of tne couch, where I live.
I have friends and family on FB too, who do want to stay informed, so they can help me, if needed, and because they care, I suppose. I hate talking on the phone, most days, since Tyler died. I really hate having to ask for help. This may be due to my being stubborn, as I've always been.
I don't want to be treated like an invalid though.... COPD can get the best of me, but, as of yet, I've not gotten the WORST of it. My diagnosis was upgraded (down-graded?) to Emphysema -STAGE 3, in January of 2014. I wasn't even prescribed oxygen then. I've been hospitalized 2 or 3 times, from exacerbation, since then. I don't FEEL any worse now than I did since 2013, actually... I just am weaker and I get dizzy if I try to do things that require physical movement, from other than a sitting position. I would surmise that I'm at STAGE 4 -or- ''end-stage'' (note the lower-case E on 'end', because it really feels no different, on most days). I refuse to see the pulmonologist, because those Pulmonary Function Tests are horrid, more painful than most anything I've experienced. No reason to have 'official' prognosis anyway. I'm not qualified for a lung transplant, because I have no post-op support system, as all my family have passed. Except for my brother, who is in much much much worse condition, basically comatose, and I'm HIS legal guardian.
Also, it should be said.... I don't want or expect pity, because I BROUGHT THIS DISEASE UPON MYSELF by SMOKING for 35 years or so. I kind of feel like others have every right to say "I told you so." Stubbornly though, I again, must point out, I did not smoke to 'look cool'...I NEVER thought it looked cool. I did it to lose weight, thinking I was 'too cool', perhaps, to get addicted.
I will close with this. I do not fear death, for I have reasons to want to leave. I dread the dying process though. I expect it may end like those horrid PFTs, gasping...reaching out for air... feeling like it feels when you fall on your back and get the 'breath knocked out of you.' That's how a severe exacerbation feels. I hope it happens in my sleep, during an incredible happy dream though. It may.
ORIGINAL LYRICS "TO LET ME DOWN"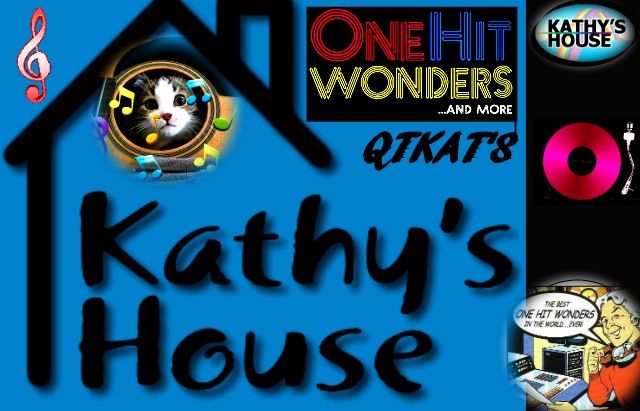 USE CODE IN SHADED BOX TO DISPLAY CLICKABLE LOGO...on profile, song comments, backgrounds etc..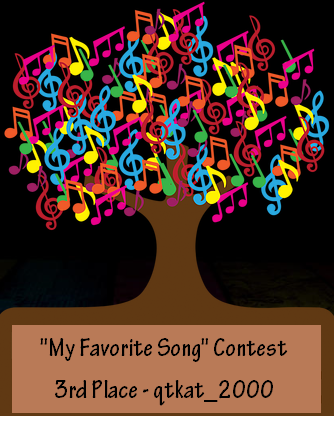 SHERRIE'S YOUTUBE VIDEO OF OHW'S & MORE'S HISTORY!

'THE VOID' Written to my Son Tyler, who died 4-25-2011, at age 25


<embed src="http://www.singsnap.com/karaoke/e/b9b5e18cc

" alt="Background">