Profile
LEVEL 47
The LORD is my ROCK, and my FORTRESS, and my DELIVERER; my GOD, my STRENGTH, in whom I will TRUST; my BUCKLER, and the HORN of my SALVATION, and my HIGH TOWER.
Oh how I wish I could sing again. My vocal chords just won't co-operate anymore. But I am still BLESSED!
OPEN DUETS: Please join me.....
.
.
http://www.singsnap.com/karaoke/r/b484b52d7.. (Normal Range).. All I Ever Need Is You
http://www.singsnap.com/karaoke/r/b4a4a524f ..(Low Range).. As Long As I Live
http://www.singsnap.com/karaoke/r/ad773e78b ..(Low Range).. After The Fire Is Gone
http://www.singsnap.com/karaoke/r/bdaa63743 ..(Low Range).. As Soon As I Hang Up The Phone
http://www.singsnap.com/karaoke/r/b99e67103 ..(Low Range).. If Teardrops Were Pennies
http://www.singsnap.com/karaoke/r/b8b656e63 ..(Normal Range).. If Teardrops Were Pennies
http://www.singsnap.com/karaoke/r/aa625baab ..(Normal Range).. Lead Me On
http://www.singsnap.com/karaoke/r/ad664a8e7 ..(Low Range).. Golden Ring
http://www.singsnap.com/karaoke/r/b1a53c05f ..(Low Range).. Near You
http://www.singsnap.com/karaoke/r/b392385b3 ..How's The World Treating You

Please don't be offended if I leave only a short comment on your songs. I'm not one for lengthy and wordy comments. While I'm listening to you, I'm sitting here making 'crafts' and my hands are always busy, but my ears are open, listening to you. I always hit the 'love it' button, even though I don't advertise that on your song, and I always listen from start to finish. I have so many wonderful and faithful listeners and I'm thankful for you. May each of you be BLESSED with GOD's abundant Love and Grace

PEOPLE HERE CALL ME GINNIE, although my name is Virginia!
I'M JUST A "LITTLE OLE COUNTRY BUMPKIN' GRANNY", AND I LOVE TO "TRY" TO SING. NOT MUCH GOOD AT IT BUT I HOPE YOU WILL FIND SOMETHING IN MY LIBRARY THAT YOU'LL ENJOY ANYWAY. I ALSO LIKE FLOWER GARDENING, CRAFTS, COOKING AND GOING TO CHURCH. CHURCH IS THE MOST IMPORTANT, BECAUSE I BELIEVE THE FIRST THING IN LIFE IS TO HAVE A CLOSE WALK AND RELATIONSHIP WITH JESUS CHRIST, OUR SAVIOR. I HAVE 2 DAUGHTERS AND 1 SON...6 GRANDCHILDREN AND 2 GREAT GRANDS......I GOT MARRIED IN APRIL OF 2012 TO A WONDERFUL MAN, A MINISTER OF 40+ YEARS......PEOPLE ON SS TELL ME HE LOOKS SO TALL IN OUR PICTURES, BUT THAT'S NOT TRUE. THE THING IS I'M SO SHORT.......I'M ONLY 4' 10" TALL.....LOL.....I WOULD LIKE TO THANK YOU IN ADVANCE FOR YOUR LISTENS AND COMMENTS. I MOSTLY DO THE OLDIES, CLASSICS COUNTRY, BLUEGRASS AND GOSPEL. THANKS A 'BUSHEL AND A PECK', IF YOU STOP BY FOR A VISIT.

UPDATE: I haven't been singing very much the last several month due to my COPD. Seems it has left me with a hoarseness that lasts all day, most days and makes it impossible to sing more that a couple of lines before my voice is gone. Recently I found out that the hoarseness doesn't bother me as much at night, so I will be trying to do some recordings at night from now on, or until my throat problem is cleared up. Although most people say they can't hear any problems, I can and I know it's there. Please bear with me as I know I'm not doing my best....but at my age, maybe I am! Thanks for all your visits and comments. I covet your prayers.
I would like to share a little about myself with you. About 20 years ago, I was diagnosed with COPD/CHRONIC BRONCHITIS/ASTHMA, no cure for any of it, only treatment. In 2005, I had such a severe case of pneumonia/bronchitis that I was hospitalized. Upon leaving the hospital, I was instructed that I would be on oxygen for the rest of my life. This being the case, I started a life of having to drag an oxygen apparatus around with me all the time, and what a drag it was! My daughter introduced me to SingSnap in April of 2008, and having the love for music that I have, I started practicing a few songs. I was not able to sing the lyrics and hold them like they needed to be, so I didn't release a song for a couple of weeks. Since I have always wanted to be a Country Music Singer, I continued to practice and one day I got brave enough to post a song, and every day after that, I would post a song. My breathing got better and I was able to hold my notes longer and I got more confident in my singing. In 3 months, I was able to come off my oxygen and my Dr. was very surprised when I told him how I had used singing to improve my breathing ability. That was 5 years ago, and I still have my condition, but with proper care and exercising my lungs, I'm still able to sing, not the way I would like to, but the best that I can. I am so Blessed! Some days, I have problems and don't sing, but that's when I do a lot of my listening and commenting to others. I hope I haven't bored you too much with this. I just thought it may be of some help and inspiration to someone else. Don't give up if you have problems. Face them head-on and keep on keeping on.
Please visit me on my GOSPEL Site : http://www.singsnap.com/PERPETUAL_GOSPELS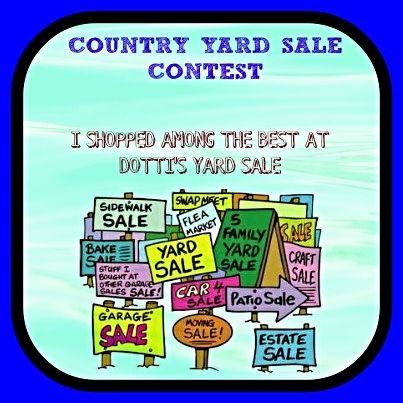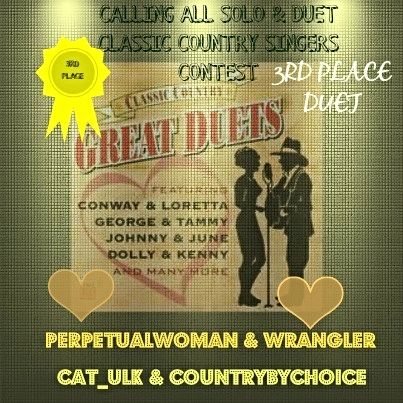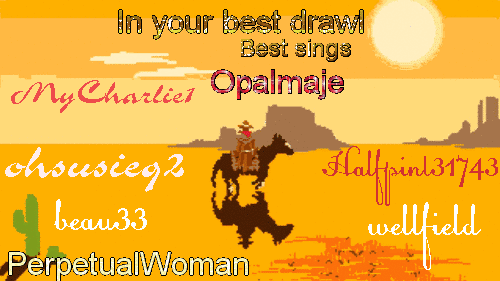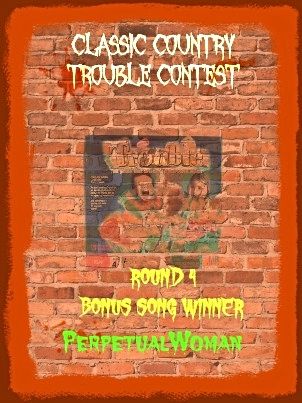 .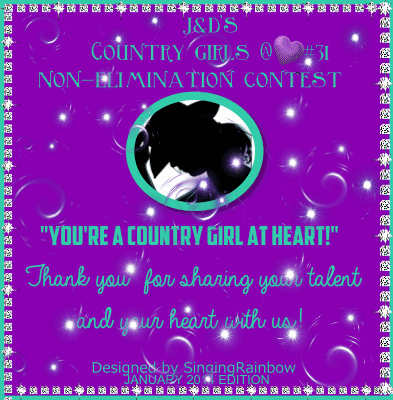 ~~~SEVEN LONELY DAYS~3rd PLACE~~~>HALL OF FAME/GINNIE/AARON..."NEAR YOU"******