Olivia's

Profile Page
Olivia's real name is OLIVIA BUSH. OLIVIA is located in USA and has been a SingSnap member since December 22, 2006. She has a total of 37 public recordings that have been viewed 3,972 times.
Myspace Graphics
Myspace Layouts
Myspace Layouts

[Glitterfy.com - *Glitter Text*]
HAHAHA SEXY MOMMAS!!!
WELL I SHOULD TALK A LIL 'BOUT MY SELF ...OK...I'M A HOUSE WIFE, 4 KIDS...WHO EVEN THOUGH THEY ARE SPOILED BRATS... I LOVE THEM ALL WITH ALL OF MY HEART,I HAVE FAMILY ON SINGSNAP, THEY ARE MY HUSBAND'S FAMILY (JACK) BUT THEY'RE LIKE REAL PARENTS TO ME AND I'M LIKE A DAUGHTER TO THEM,MY MOMMY AND DAD, (BARBIE AND BLUE EYES)MY SISTER AMY (DIMMPLES)MY LIL BRO JASON (GUESS WHO) AND MY BEAUTIFUL DAUGHTER (BRATSINGER)SHE LOOOVES BRATZ THAT'S WHY SHE HAS THAT NICK! HEHEHEI LOVE SINGING EVEN THOUGH I TOTALLY SUCK!!!IT'S SO MUCH FUN!!!(WHEN I GET TO DO IT) DANG KIDS WOULD BE JUMPING ALL OVER!!! LMAO BUT... A LITTLE SMACK ON THE HEAD AND THEY STOP! LMAO J~K...WELL WELCOME TO MY STUDIO LOL...OH YEAH UMMMMMMM YOU MIGHT WANNA COVER YOUR EARS BEFORE YOU CLICK ON THE RECORDINGS BOTTON border=0>
Cool SlideshowsGOOOOO MUSTANGS!!!!!!!!!!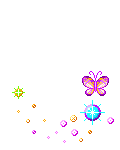 Cool SlideshowsHEHEHE I THINK THIS FAIRY LOOKS LIKE ME!WHAT DO YOU THINK? ;0}