nashvillerebel1's

Profile Page
nashvillerebel1's real name is Wayne Brumbalow. Wayne is 66 years old, is located in Kansas / USA and has been a SingSnap member since December 26, 2006. He has a total of 90 public recordings that have been viewed 3,336 times and 108 achievement points.

imikimi - sharing creativity
el="stylesheet" href="http://media.singsnap.com/profiles/vietnamwall1_mrz0911.css">

a href="http://s172.beta.photobucket.com/user/queentoad/media/queentoad/MYCOUNTRYCONTESTPICTURE-3-2-1.jpg.html" target="_blank">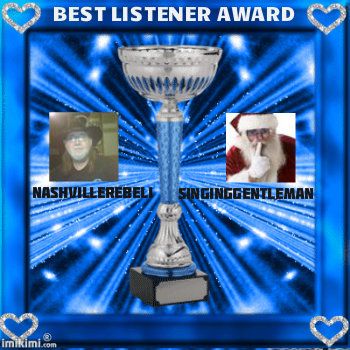 COPY WHOLE CODE TO PUT ON YOUR PROFILE PAGE.
a href="http://www.singsnap.com/karaoke/forum/topic/b4192574?last_page=9b1c6&#last_reply">
a href="http://www.singsnap.com/karaoke/forum/topic/b31b986c?last_page=9c1c1&#last_reply">
a href="http://www.singsnap.com/karaoke/forum/topic/b417a3cc?last_page=9f1c2 &#last_reply">