Profile
LEVEL 40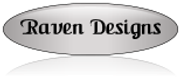 April 2020 - I am self isolating to avoid the virus. So far my family are healthy but all my kids and or spouses are essential workers so some have been exposed. Prayers and more prayers!!!
November 29th- 4 grandsons now and 2 granddaughters coming in December! Merry Christmas everyone. I'm busy working on things for Christmas. I guess I lost my desire to sing much anymore. I play the piano at a church when I can get there. Music is in my blood so someday I'll be back at it. My 3 month old grandson will try to sing already with music. I think all my grandkids like to sing! I'll always sing to them! I may try and sing a Christmas song before Christmas if I can ever break out of a constant cold I seem to have this year. I do think of my singsnap family often and you are all in my prayers.
June 2018. Hi everyone I'm sorry I haven't left an update. I'm working on quilts for 3 new grand babies coming by the end of the year and for the 3 I already have. I am currently in a flare for a week left leg swollen up and stiff and painful such is my life. I've had shingles this year and many more maladies that my autoimmune diseases cause or contribute to. I appreciate your prayers. Still no internet at home but I see wildlife all around me. It is so peaceful. If I ever do sing again I've thought about using the beautiful landscape God has given me here! Keep singing!!! I think of you all often!!!! Gentle hugs, Pam
December 2017 - Merry Christmas everyone. This has been a year of challenges. I am going through some health issues could use your prayers. I hope you all are having a very wonderful year. I live out in the sticks in a nice little valley so getting a good internet signal is hard, but I occasionally come on here and check on you all!
April 2017 - still got bronchitis pretty much all winter. Received my MBA so done with schooling. All 8 of my kids are grown and 3 grandsons so far. Two graduations this year and at least one wedding (one of my sons) coming up. Life is never dull! I'm still battling my RA Lupus Sjogrens Celiac fibromyalgia asthma and allergies plus just life for me! Sing on! I'll be in from time to time! I miss you all!
February 2017 - Working on my Capstone will be done in two weeks!!! Then I will have my MBA. I am doing my capstone on B certified corporations. It is a going trend in the world to become a B corporation. They are dedicated to doing good as well as making a profit! Want to know more - check out the B Lab site online. They certify companies and you can search for companies to find out if they are a B corporation. As an example Ben and Jerry's Ice cream is one.
I may be blue for a while. I live in the country and do not have internet where I live except on my phone so it is much harder for me to access the site at this time. I've been looking into it but most require a contract and satellite. I miss you all!!!
December 2016. Lots of changes in my life. I now have 3 grandsons have gotten divorced and in the spring Will graduate with an MBA. Sing on snappers and Merry Christmas!!!!
October I will welcome my 3rd grandson. No granddaughters yet!
This summer I have had several back procedures at the Pain Clinic that some have helped and some not so much. The ones where they go in and burn off the nerves are about the only ones that helped. The epideral pain blocks only worked for a short time and the tailbone injections worked even less and hurt more! Funny how life ends up - you still feel young at heart but get old in body!
Feb 2016 Losing my voice have a really bad cold/ bronchitis going on. I'm still studying for my MBA and watching grandsons....going to be a grandma again... My other daughter is pregnant!
August 2nd 2015 seeing a specialist in September to have tests then set up surgery prayers appreciated.
May 30th 2015. On my way to California with my kids we are tent camping all the way. Tonight we will be in the middle of Nebraska tomorrow Colorado then Nevada then California. It will be the first time for me to see the ocean. Well be in San Diego and LA. We will hit the southern route coming back Oklahoma Texas Arkansas to Missouri then home.
I am a Scottish/Dutch/English (and a wee bit French) American Canadian living in the U.S.A. (OK I'm a mutt but I don't mind!) Dad was a Scotsman from Canada and mom Pennsylvania Dutch from the U.S.
I have 5 autoimmune diseases RA, Lupus, Sjogrens, Fibromyalgia, Celiac, and regular osteoarthritis too, asthma, trochanteric bursitis, degenerative disc and joint diseases, and now nerve damage from my autoimmune diseases and tons of allergies....I sing because it makes me happy.
Do you have a bucket list? I do - maybe someday I will fill them - sometimes though I realize that it won't matter either way. Just enjoying the blessings I do have is the best way to go through life. I have never seen an ocean though - would really like to see one someday.
I'm just here to sing for therapy it helps me through some of my rough days battling these autoimmune diseases. If I don't make it around please forgive me it may be a day I can't get out of bed. Life is what it is and I've learned to not look toward a future but just live one day at a time.
My Wishes for You:
Comfort on difficult days,
Smiles when sadness intrudes,
Rainbows to follow the clouds,
Laughter to feed your lips,
Sunsets to warm your heart,
Gentle hugs when spirits sag,
Friendship to brighten your day,
Confidence when you doubt,
Faith so that you can believe,
Courage to know yourself,
Patience to accept the truth,
And LOVE to complete your life.....