MitchRoberts'

Profile Page
MitchRoberts' real name is Robert Mitchell. Robert is 70 years old, is located in Washington / USA and has been a SingSnap member since September 15, 2007. He has a total of 70 public recordings that have been viewed 4,318 times and 16 achievement points.
USMC Viet Nam Vet, Singer, Writer, Minister (retired), Texan. Volunteer Slush reader for Baen Publishing & has been located in Bremerton, WA since 1994. ***When I sing I try to approach it like an actor, method acting, and put myself into the mind of the person whose story it's telling. And I try also to catch the spirit of the original artist who made the song popular, I want to sound like myself but I also want to give it the same 'feeling' so that people can identify with it the way they did when they heard it for the first time. I don't always succeed, IMO, but I sure try! ***
I am still on Dr's orders "No more than 2 hours a day sitting at the PC, 30 minutes at a time." This is to prevent additional swelling of my feet and legs. So getting to return visits is hard because I want to hear the whole song!! And that takes time, so if I haven't gotten back to you yet I'm sorry, I am trying! ***You know, this place is so much fun that I'm worried! It's not illegal, immoral, or fattening, it's inexpensive and about as much fun as you can have with your clothes on. So what's the catch? Other than being addictive of course. If'n we ain't careful they're agonna outlaw this!*** What do I want for Christmas? ... pictures of all my relatives, those that are gone and the ones still here! Small ones that I can hang on my little tree instead of ornaments! God Bless and keep on singing! For I believe that song is good for the soul, ... and that God leans in towards us just a little bit closer whenever we raise our voices in song. And we can always use a closer relationship with Him. ***I don't sing for comments, I sing because I love to sing. But I love it when you Do comment! And I TRY to visit all those who leave me comments, met some of the most lovely people that way! So enjoy the visit, and, if you can, tell me what you thought of the song! Sadly sometimes life prevents me from getting to everyone on a timely basis, wish that weren't so but it is. Happy Singing!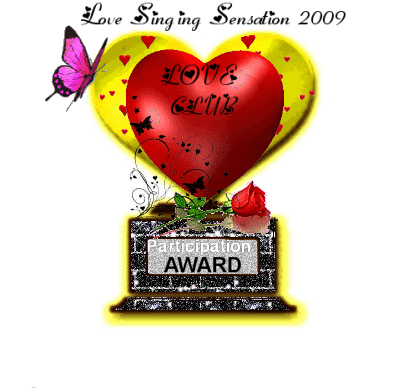 [url=http://imikimi01.com/link/link_through/1moZg-10c?password=ewluN5JkYS]imikimi - sharing creativity