M

a

c

B

l

u

e

E

y

e

s

'

Profile Page
MacBlueEyes' real name is Sheldon MacDonald. Sheldon is located in Ontario / Canada and has been a SingSnap member since October 17, 2007. He has a total of 2,301 public recordings that have been viewed 155,352 times.
Information Written by

M

a

c

B

l

u

e

E

y

e

s
Mac left us to sing in God's Celestial Choir on September 2nd, 2017. He was loved by many here on SingSnap. I will not be memorializing his account at this time. I may from time to time sing a duet with my husband. MacBlueEyes I miss you.
On June 16, 2010 Mac won the Chartwell Senior Idol contest in the Windsor, Ontario competition.

Here is a photo of two of our birds that won trophies and ribbons at the bird show last weekend.These birds are the little yellow fuzz balls in the video's posted at the bottom of the page.
Click on the ribbon to hear the song
snap fever rnd 1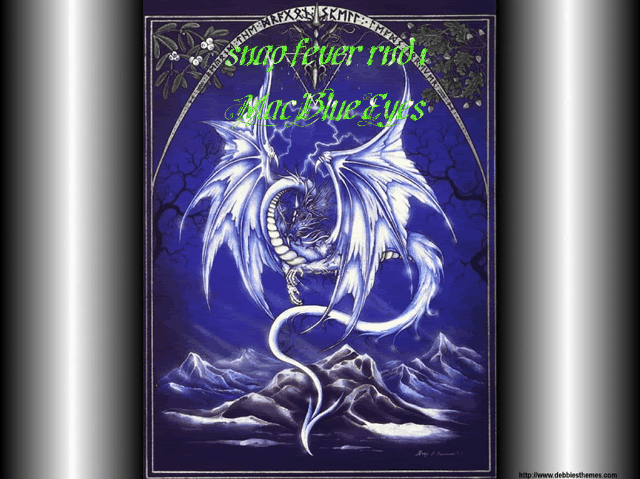 WildMustangs One Song Sing Off Country Contest!
Its the Weekend Contest 11/13
It's the Weekend Contest..11/6
It's The Weekend Contest - 10/23 vocal and creativity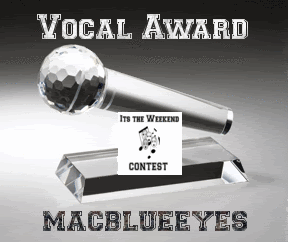 It's The Weekend Contest - 10/2 vocal and creativity
It's The Weekend Contest for Sept.11th thru Sept.13th.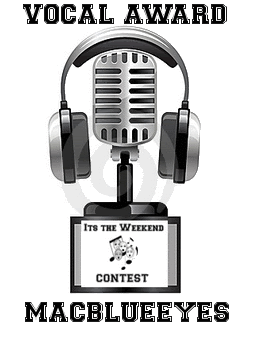 It's the Weekend..vocal and creativity contest Labour Day weekend September 2009.
It's the weekend contest August 2009


imikimi - Customize Your World!
Thanks for the trophy!1st Place Male singer in DeeDeeSings contest Sing What You WantMarch 2009
See all the contestants here:http://www.singsnap.com/snap/forum/topic/bd2e0bd?page=9c1a2
Here's a link to an article about the Highway Idol's written by YoullRememberMe. Windsor Karaoke
Hello to all my friends on Sing Snap:
Thank you all for all your great comments on my songs.
A little bit about me:
I'm originally from Glace Bay, Nova Scotia on Cape Breton Island,the most beautiful Island on earth!I was a coal miner but I moved to Ontario when the mines started to close down.
I have been married for 27 years(in December 08).She is the light of my life.She sings a bit on singsnap too, under the name Adorna.
You can find her songs here:
http://www.singsnap.com/snap/profile/overview/b42351f
Thanks for listening
Mac
Here's a new video of our babies taken February 19, 2009.They are out of the nest today.Momma and Poppa are feeding them, and Gaye helps out with hand feeding.They are really growing.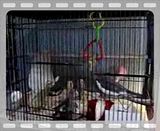 Here's a treat for you.Below are progress video's of this year's first hatch.To view them in order play from right to left.