Profile
LEVEL 61
A GREAT HONOR~ & GOAL ACHIEVED~ 10-8-14

ABOUT ME:

I am 41. I have 3 amazing Kids...I am Lori From Ohio....
I love to smile... I love to make others smile also... Singing was a great outlet in my time of unhappiness. Music can fix a lot.I still love to sing from time to time but usually in my car lol. If u get a chance check out the ss Chat room. A lot of great people in there & I use to be a chat admin for a few years.. it was good times.
I dedicate my page in loving memory of:
Michael Hamilton O'Connor
November 3rd 1970
March 14th 2016
(MichaelO4021)

________________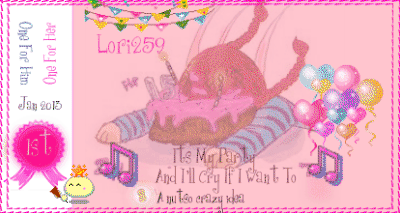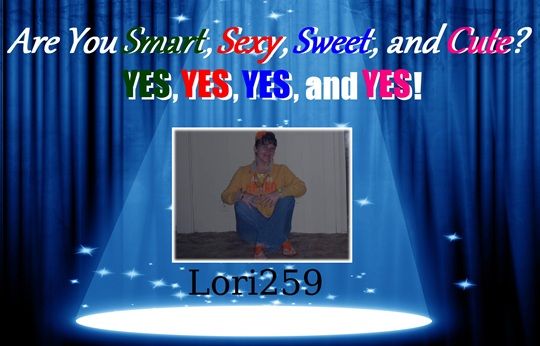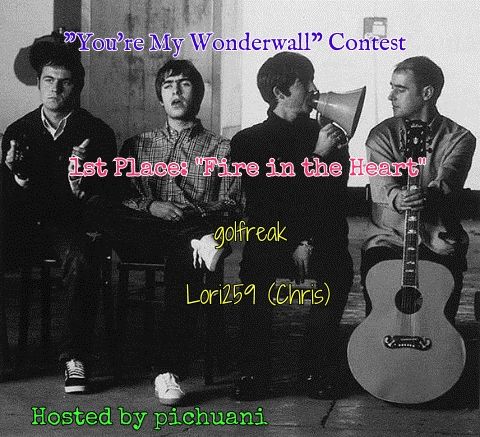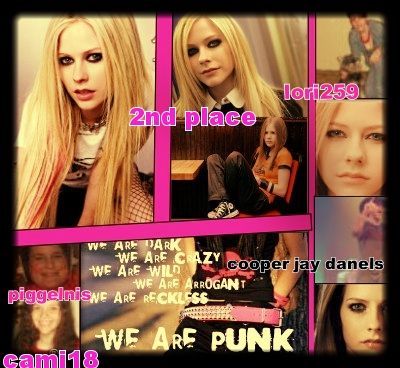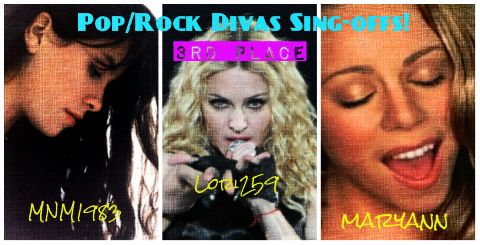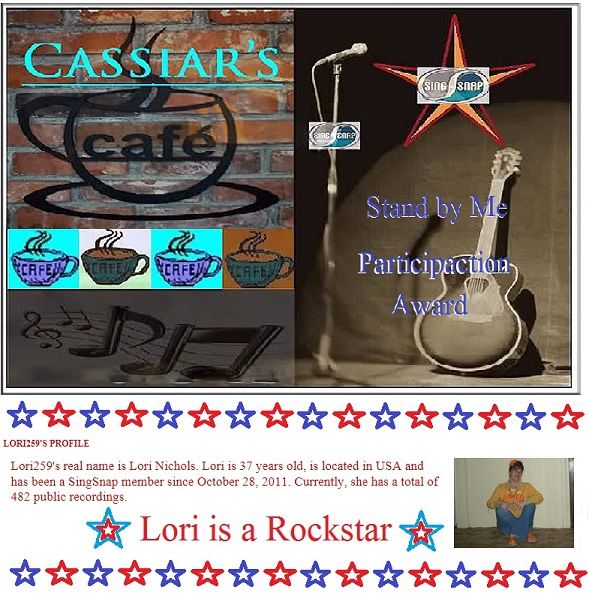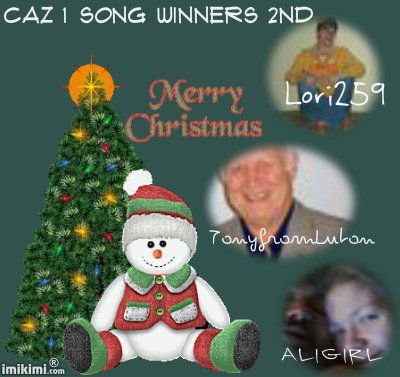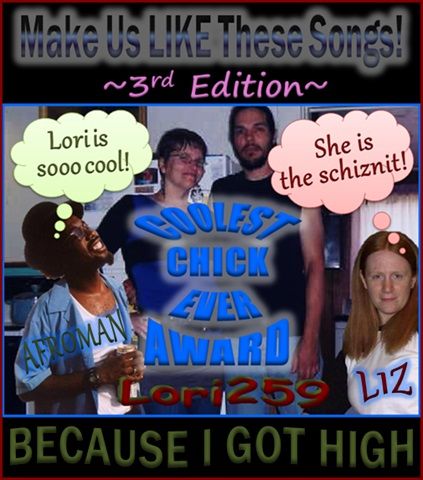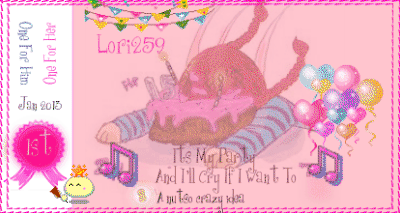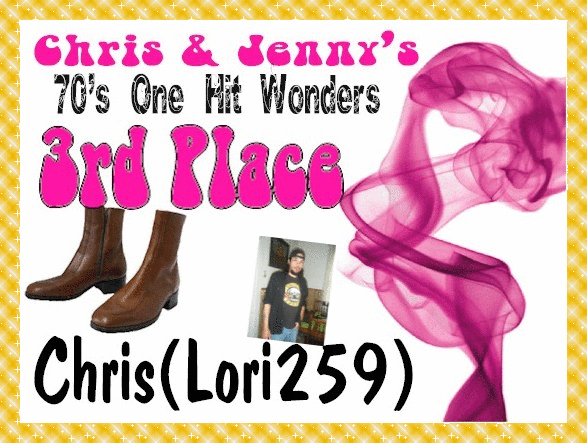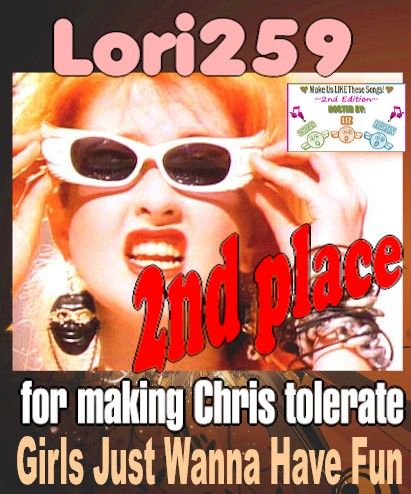 First I want to thank all of you for entering my first contest here. The decision on the winners was NOT easy. But after narrowing it down the winners are.....
WINNER; Novm86
RUNNER UP: JoeTenor
THIRD PLACE: ewhelan
FOURTH PLACE: cmoudry
FIFTH PLACE: Lori259
CONGRATULATIONS TO YOU ALL FOR HITTING THOSE NOTES AND CONGRATULATIONS TO THE WINNERS!