L

i

l

G

a

l

u

t

e

'

s

Profile Page
LilGalute's real name is Diana Turnbull. Diana is located in Canada and has been a SingSnap member since March 21, 2008. She has a total of 96 public recordings that have been viewed 18,277 times and 11 achievement points.
Information Written by

L

i

l

G

a

l

u

t

e

3
Hello Everyone, I live in the Flatlands of cold country Saskatchewan, Canada with my wonderful man, BigGalute. We both love to sing and when Dougie found this program, we fell in love with it and all the fabulous singers on here. We started out singing on the computer on Firetalk which later turned into Paltalk and need I say anymore, we are now together as one. We have two pugs named Maxwell and Abbygalye which are as entertaining and goofy as life itself.
I work as an Actress in the Tunnels of MooseJaw as Miss Fanny, taking people on tours of AlCapones secret hide-out and as Mrs. Dawson in the Chinese Tunnels,(I have the best of both worlds) Thankyou for dropping in on me and all your kind words. Lets keep on singing for it soothes the soul!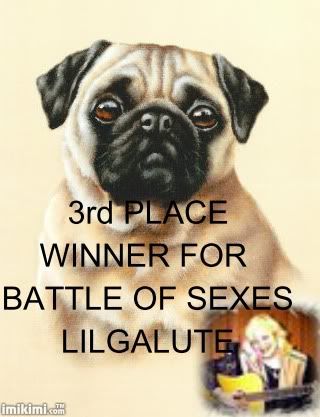 imikimi - Customize Your World!
Duet with my friend Clad!
Did this for Clads birthday..a little fun thing..