Profile
LEVEL 11
PLEASE TAKE A MINUIT AND SIGN MY GUESTBOOK DOWN BELOW THE PAGE...THANKS A BUNCHES!
http://www.slide.com/r/uIp-Ehvz2j8ZGH7kpq1T4nmpSj4y1LCD?previous_view=TICKER&previous_action=TICKER_ITEM_CLICK&ciid=1513209474801934946
VIDEO MADE BY MUSICMAMA THANKS!!
THANKS SO MUCH FOR TAKING THE TIME TO LISTEN!
REALLY DO APPRECIATE YOUR VISITS AND WONDERFUL COMMENTS.
I TRY TO GET BACK AT EVERYONE, BUT IF I DON'T MAKE IT TO YOUR PAGE TO HAVE A LISTEN OR TO THANK YOU FOR YOUR COMMENTS, PLEASE FORGIVE ME!!
HAVEN'T BEEN ON THAT MUCH LATELY, SO I AM RUNNING BEHIND ON LISTENING TO OTHERS AND LEAVING MY COMMENTS.
GIVE ME SOME TIME AND I WILL MAKE IT TO YOUR PAGE.
KEEP THEM TUNES COMING , ENJOY AND HAVE FUN!!!!
MAY GOD BLESS YOU AND YOUR LOVED ONES!!
PROPOSAL ON SS ~ FRIENDS PENNEY AND BUDDY
LOL! My friend April and sis
http://s574.photobucket.com/albums/ss186/simmie1982/?action=view¤t=GuySebastian-LikeitLikeThatOfficial.flv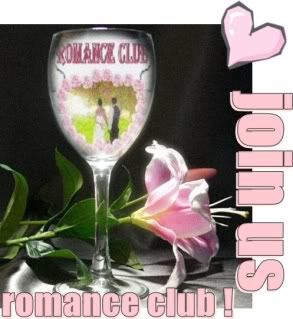 FORMER SINGSNAPPER SUNSHINE_PRINCESS (ASHLEY) ANOTHER WEST VIRGINIAN!! SHE HAS THE MOST INCREDIBLE SINGING TALENT YOU WILL EVER HEAR!!! I COPIED THIS FROM HER PROFILE PAGE,, YOU CAN FIND HER ON MYSPACE AND YOUTUBE WITH 'THE SHURES'

Make an on-line slideshow at www.OneTrueMedia.com

MySpace Music Playlist at MixPod.com
if (WIDGETBOX) WIDGETBOX.renderWidget('9c88c32e-f54e-4dab-a753-b89be3c0bb02');Get the Bubbles widget and many other great free widgets at Widgetbox!