Profile
LEVEL 81
"i can't sing" feels like "i can't breathe" crying my heart out!!!!
HELLO....WELCOME to **** KIMEROO'S CAVE****
i do appreciate all who have given so generously
the wonderful gift of GOLD.... PAST, PRESENT and FUTURE thanks 4 all the love and support!


really cool having access to the GOLD features YAY!!!
"music never dies
it continues it's journey
through each of our lives"
these are a few of my favorite things:
playing guitar/singing with LIVE bands ( every chance i get )
love the beach, mountains, camping, fishing, cooking,
OH and a good box set/streaming binge LOL
PRAYING FOR EVERYONE TO STAY SAVE THROUGH THESE TRYING TIMES
DEAR SINGING FAMILY FRIENDS AND FANS
I've become quite disturbed and dissatisfied with the quality or LACK thereof,
in the NEW uploads to the (Community Songbook)
I've found myself getting very frustrated whilst searching for a song(s) to sing
I am appalled that these certain SS Uploaders have the gall to actually record their own LEAD vocals on a SUPPOSEDLY available "KARAOKE" track .... REALLY? HMMm
In doing so. they are Leaving ALL SINGSNAP members
with hundreds of new uploads and unfortunately so many tracks cluttered with unclean (vocal) tracks …. so SO sad, very disheartening to find*SOMEONE ELSE IS already SINGING WHY are we paying for that? Gosh… ?!!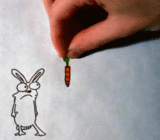 **************Membership Fees include:
CLEAN (Karaoke tracks) amongst all the other great GOLD features
BUT NO ....Instead members are getting inferior UNUSABLE tracks
that AIN'T right!!!
**********************
UPDATE: 2-12-19 OMG … some person uploaded a CCR song entering the wrong title "Dad moon Raising" are you serious!!!! should be "Bad Moon Rising" wth?

*********************I will be posting UPDATES periodically!
CS alert!!!
UPDATE AUG 24 2019
OMG i just found a song "weathered & broken" by Flight paths
wanted to try it ...BUT NO this person just uploaded the original track from you tube
YOU'VE GOT TO BE KIDDING!!! how is that considered KARAOKE??
HOWEVER: there are ACTUAL MUSICIANS have uploaded some
fantastic MUSICAL backing TRACKS, thank you so much!! Incredible talent!!!
TELL ME Do you think it is fair that people use this site as a platform to SHOWCASE themselves? feel free to PM me here anytime!
what it KARAOKE? Karaoke is a form of interactive entertainment or video game developed in Japan in which an amateur singer sings along with recorded music using a microphone. The music is typically an INSTRUMENTAL version of a well-known popular song.
As a young American singer/musician, fulfilling 2contracts touring Japan with Seko productions through my agent in the late &70's.
there were many cool Japanese Karaoke establishments in Tokyo, Osaka and Kobe sometimes on my way home from the gig, I would stop by and sing some Karaoke! it was fun! I experienced Karaoke first hand before it hit the states... The Japanese staff would always greet me "hello please sing song Miss Kim", they'd hand me a Mic a songlist ... there was a very small monitor 6" to view the lyrics.
TECHNOLOGY has allowed us to view GIANT screens now!
Actually there is a place here called "Dimples" the'd make you a video recording of your first visit for free!... oh no so sad.... it's been closed … boohoo
*****************
OVERALL: Basically I am satisfied with my experience here @ SING SNAP
**************
A BIG thank you to the SingSnap team
They are very prompt & helpful!
DEAR Trevor, more clean tracks pretty please! LOL
Meanwhile sing your hearts out! Lol
*****************
Be anxious for nothing but in prayer and supplication giving thanks for all things!
REJOICE IN THE LORD ALWYAYS, AGAIN I SAY, REJOICE
Don't be sorry for yesterday or afraid of tomorrow
all we have is right now TODAY IS YOUR NEW BEST!
dwell on what is good and right
God says WE are Victorious ...the Battle has already been won!
SS challenges and contests are fun but be prepared, be present and willing to
jump thru the hoops (follow the rules) YOU must play well with others LOL
~regardless …. LETS JUST sing and have fun!!!!LOL
life is so very precious ~ no one is promised tomorrow!!!
be good to one another!!!!
give all the praise honor and glory to GOD!
pray without ceasing! GodBless you and yours