Profile
LEVEL 26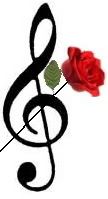 About me~
Love rock n roll and music ~
Used to work in a record store back then, so I'm pretty knowledgeable about music! I love digging into bands and playing music trivia, http://www.funtrivia.com/tournament/The-SingSnap-Music-Trivia-Challenge-76892.html,and my favs are Yes and anyone in Yes and Steve Perry of Journey fame!
I love listening to Beatles boots and Beatles cover songs!
Musically, I've taken piano and singing lessons (for a short period though). I've sang at 2 floral conventions in the Tampa area awhile ago.
Misc things:
Jewelry making!
Published poet in small periodicals
Published photographs (love photography!)in small newsletters!Check out General Wildlife Message Board for some of my photos!
A Certificate in gemology
Webmistress of a site is called The Army At The Chosin Reservoir -The Korean War.My father is one of the few called the Chosin Few. Few due to so few men surviving. It's taken 50 years for the Army to be recognized. If you are interested, please visit!
Army at Chosin
dedicated to my father When Johnny Comes Marching Home
Help my Dad, 80 years old,make his dream come true - meeting the Steelers! He was born, raised even retired from Pittsburgh PA. The day before the Superbowl in Tampa, Dad went to the hotel where the Steelers were staying. When Dad arrived at the hotel he found out- the Steelers were moved to another hotel...


dedicated to my mother Evelyn, passed away from cancer
dedicated to someone special...Hey JV, I remember May 10th, in fact I can't forget
Some songs on this page may not work due to licensing restrictions
Here's a really cool version of an awesome song featuring Walkingstick playing a penny whistle and me singing:
Owner Of A Lonely Heart
Here's a special Christmas video from me and my cat Khufu:
Santa Baby
A special song with Chephren the cat:
Show Me The Way
I love to sing and listen~so drop by and leave a comment, I'll be sure to give you a visit!Don't forget to sign my guestbook!
Kiki's Featured Music
From The Beginning - Emerson Lake & Palmer*****Closer To The Heart - Rush*****Crystal - Fleetwood Mac
Some Kind Of Wonderful - Joss Stone*****Lovefool - The Cardigans*****Killing Me Softly - Fugees
Megamix - Madonna*****The Metro - Berlin
Hush Boy - Basement Jaxx*****You Are Alive - Fragma
Those Were The Days- Mary Hopkins
If Anyone Falls - Stevie Nicks dedicated to my brother Pete died 4/7/00
All I Wanna Do - Sheryl Crow
Falling In Love Again - Marlene Dietrich
Wear Your Love Like Heaven - Donovan
What's New Pussycat - featuring my cat khufu on video!


Some Of My Favorites
Never Been To Spain - Elvis Presley **********Rainy Days And Mondays - Kiki and 1st SingSnap Band
Do You Sleep - Lisa Loeb***********************Losing My Religion - Kiki and 1st SingSnap Band
Can't Find My Way Home - Blind Faith*****************Funk #49 - Kiki and 1st SingSnap Band
Because The Night - 10,000 Maniacs*********** Mr Bojangles- Kiki and 1st SingSnap Band
Good Morning Sunshine - Aqua*************Landslide - Kiki and 1st SingSnap Band
I Wanna Be Loved By You - Marilyn Monroe***********No Matter What - Kiki and 1st SingSnap Band
Lights - Journey*****************************Don't Stop - Kiki and 1st SingSnap Band
Sunshine - Jonathan Edwards***************Old Man - Kiki and 1st SingSnap Band
#1 Crush - Garbage********************Hand In My Pocket - Kiki and 1st SingSnap Band
Dreamboat Annie - Heart************************What I Am - Kiki and 1st SingSnap Band
Suite: Judy Blue Eyes - CSN& Y**************Happy Xmas - Kiki and 1st SingSnap Band(lic)
Only The Young - Journey*******************Green River - Kiki and 1st SingSnap Band
Send Her My Love - Journey******************Time Of Your Life - Kiki and 1st SingSnap Band
Madman Against The Water - Elton John***********Summer of 69 - Kiki and 1st SingSnap Band
Feeling That Way - Journey*******************Dog & Butterfly - Kiki and 1st SingSnap Band
The Ocean - Led Zeppelin********************Diary - Kiki and 1st SingSnap Band(lic)
Who's Crying Now - Journey******************Brandy - Kiki and 1st SingSnap Band
Falling In And Out Of Love - Pure Prairie League*******Going To California - Kiki & the 1st SingSnap Band
Kiki's Playlists!!(can only be viewed by Gold members)
Kiki & Cats~
Progressive Rock (Yes, ELP, Pink Floyd, Genesis
Kiki's Favorites
featuring kiki singing Sarah McLachlan