J

o

h

n

T

e

x

a

s

'

Profile Page
JohnTexas' real name is John Bowman. John is 71 years old, is located in Florida / USA and has been a SingSnap member since June 23, 2009. He has a total of 1,685 public recordings that have been viewed 92,590 times and 481 achievement points.

Updated 09/17/2016
Hi I am a retired after 47 years Hospital lab director and married to a lovely lady "Rae" who is a retired nurse.
We live in Fort Myers Florida ad have a little dog Willie he is a schiatzu and is 12 years old.
We have moved to Ft. Myers Florida, the fun and the sun, retired and loving it. Completed Masters degree, maybe teach or lie on the beach still weighing the options, doing some stock trades, going to play some golf, have fun, and live give a shout out, huggs
John
I have spent 35 years in Texas and will always have it in my heart
I have always loved to learn new things, besides my lab degree I have worked in radiology and EKG as well as have a BBA and a masters of Health Care Administration.
To keep my mind active I have taken college courses online since I have retired as of last count 16 of them. These are free courses from coursera.org check them out.
I love to sing, before these internet Karoke sites, my singing always had water in the background lol. I am happily married, and love to play golf. I also love to sing. Listening and recording music is a great stress reliever. I love all types of music, and find good in every song. I was raised on southern gospel music, my father sang in a gospel quartet and for awhile I went with them and sang solos. Living in the Mo. Ozarks I loved mountain music, and country music from WSM Grand Old Opry. If beauty is in the eye of the beholder, than music is in the ear of the listener. Thanks for coming by and visiting if you like what you hear leave feedback, if you don't leave feedback, lol, blessings to each and everyone.
John
href=http://s1179.photobucket.com/albums/x388/greeneyes271/?action=view&current=myspace_background-3.gif]
Edited on December 18, 2011 at 12:54 PMPermalink Report Quote
http://imikimi01.com/link/link_through/1oAw4-159
http://kimages.imikimi.com/image/1oAw4-159.gif?height=400&scale=max&width=400
http://kimages.imikimi.com/image/1oAw4-159.gif?height=400&scale=max&width=400
href=http://s692.photobucket.com/albums/vv285/SHANNONBELCOURT/?action=view&current=FAVORITESONGS-JOHNTEXA
S.jpg]
Permalink Report Quote
href=http://s712.photobucket.com/albums/ww130/crazy_rocker26/COntest%20Projects/?action=view&current=imagesqtbnANd9GcRJGrXZe7q7B2kjy5vKRUpYaBrLSTkJQPBorUYpjbdO1Q4LZsfD6Q-1.gif]
a href=http://s1214.photobucket.com/albums/cc495/K-artskdk/Decorated%20images/?action=view&current=imagesCAJ8RTLD-1.gif]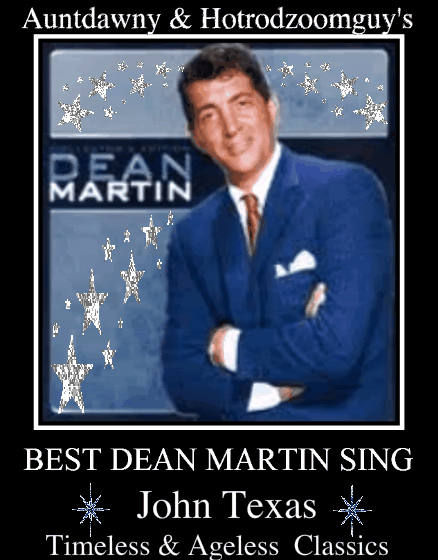 http://kimages.imikimi.com/image/1oAw4-159.gif?height=400&scale=max&width=400