j

i

m

e

l

v

i

s

'

Profile Page
I WAS BORN IN CHATTANOOGA, TN ON APRIL 3, 1947 AT HOME AND MY FATHER DELIVERED ME. I GREW UP IN TN AND LATER MOVED TO CHICAGO AND NOW LIVE IN SOUTH HAVEN, MI. I CAME FROM A FAMILY OF 4 GIRLS AND 6 BOYS, TED, BOB, DAVE, CHARLIE, DON AND MYSELF; 4 GIRLS, FLORENCE, MARIE, VIVAN AND ?? WELL I CAN FORGET A NAME NOW AND THEN. I AM THE BABY OF THE FAMILY. I SPENT SEVERAL OF MY YOUNGER YEARS IN THE BONNIE OAKS ORPHAN HOME WITH MY OLDER BROTHERS, DON & CHARLIE. ONLY VIVAN OF THE GIRLS IS ALIVE NOW AND DAVE, DON AND MYSELF ARE ONLY ONES OF THE MALES LEFT. OF THE MALES ALL WERE MUSICANS EXCEPT TED AND BOB AND VIVAN ONLY GIRL WHO COULD SING.
WHEN I WAS ABOUT FIVE YEARS OLD I GOT BURNED VERY BAD ON MY BACK FROM A WOOD STOVE. HAD TO HAVE PLASTIC SURGERY ON MY BACK WITH HUGE SCARS WHICH WILL NEVER GO AWAY , BUT IT HAS NEVER STOPPED ME.
I AM EXPERIENCED IN A LOT OF DIFFERENT FIELDS FROM MEDICAL TO LANDSCAPE, BUILDING MAINTANCE AND LEGAL. I AM ALSO A PROFFESSIONAL SINGER AND SONGWRITER AND MASTER OF MANY MALE SINGERS VOICES IN COUNTRY AND ROCK AND ROLL. I HAVE ALSO SUNG WITH THE GAITHERS, BLACKWOOD BROTHERS, SPEARS, HAPPY GOODMANS AND SEVERAL MORE PLUS HAVING MY OWN BAND FOR MANY YEARS. A LOT OF DIFFERENT GUYS I KNEW WENT ON TO BECOME GREAT RECORDING ARTISTS, RONNIE MC DOWELL, RICK ELVIS SAUCEDO TO NAME A COUPLE.
I WAS OFFERED A RECORDING CONTRACT WITH NASHVILLE MUSIC IN NASHVILLE ABOUT 1972 FOR A COUPLE OF SONGS I WROTE CALLED 'WITHOUT YOUR LOVE,' 'BLUE BLUE AND LONELY,' WHICH I DID NOT ACCEPT AT THAT TIME. I ALSO WROTE SOME GOSPEL SONGS 'AT HEAVEN'S DOOR,' JESUS WITHIN, PLUS HUNDREDS OF OTHER SONGS. I AM PLANNING ON MAKING AN ALBUM IN THE NEAR FUTURE.
I GOT THE NAME JIMELVIS FOR MY UNIQUE VOICE LIKE ELVIS PRESLEY AND JIM REEVES BY SOME OF THE TRIBUTE ARTISTS I KNOW. I AM WELL KNOWN BY MOST OF THE TRIBUTE ARTISTS.
NOW MY VOICE ISN'T AS GOOD AS IT USE TO BE DUE TO SEVERE ACID REFLUX.
I LOVE TO TEASE AND JOKE AROUND.
I AM A SELF TAUGHT MUSICIAN AS IS MY TWO NEPHEWS WHO ARE NOW PLAYING IN CHICAGO AT HOUSE OF THE BLUES, NAMES DONALD & DALLAS MORELAND.
IN MARCH OF THIS YEAR I WENT TO PACE, FL. AND BROUGHT MY LOVE NYLA AKA: FLOWING_RIVER BACK WITH ME AND ON MARCH 27TH POPPY GAVE US A BEAUTIFUL WEDDING ON HERE, SHE OUTDID HERSELF FOR THIS, AND WE STILL THANK HER FOR THIS. WE ARE VERY HAPPY AND REMODELING OUR HOME. WE HAVE 5 PLUS ACREAS WHERE WE LIVE PLUS OTHER PROPERTIES OF WHICH WE OWN WITH APPLE TREES NOW LOADED WITH GOOD APPLES (SEPT) GRAPE VINES AND LOADS OF CEDAR TREES AND TWO HUGE SPRUCE TREES (CHRISTMAS TREES) NEXT TO HOUSE.
NYLA AND MYSELF LOVE SINGING, BEING ON HERE AND MAKING FRIENDS AND WE LOVE CUTTING UP IN SONGS. ON MAY 3, 2019 MY BEST FRIEND AND LOVE OF MY LIFE PARTNER NYLA PASSED AWAY AT HER DAUGHTERS HOUSE IN FLORIDA. BUT EVEN THOUGH SHE ISS GONE FROM THIS EARTH SHE IS STILL ERE IN SONGS AND LETS NOT LET HER MEMORY BE FORGOTTEN O.K. WE BOTH LOVE YOU ALL VERY MUCH AS YOU ARE OUR FAMILY, GOD BLESS:JIM
IMG]http://i219.photobucket.com/albums/cc117/starsearch/Photobucket%20Desktop%20-%20Marshs%20iMac/jimdevil_zps88f83696.gif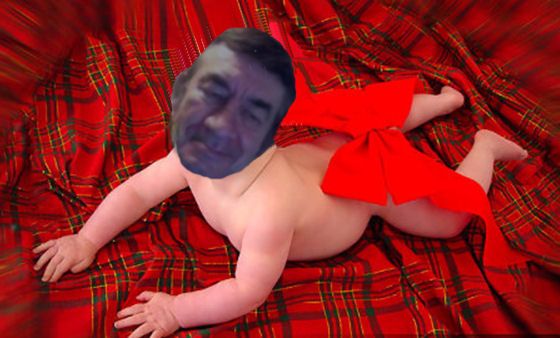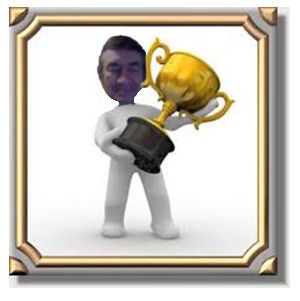 `
SPOTLIGHT ON JIM AKA JIMELVIS & NYLA AKA FLOWING_RIVER
SPOTLIGHT ON JIM AKA JIMELVIS & NYLA AKA FLOWING_RIVER
http://www.singsnap.com/karaoke/r/c6a5892cc
COPY AND PASTE
http://www.singsnap.com/karaoke/r/c5962c72a NYLA & BETTY

***artwork and codes by papaver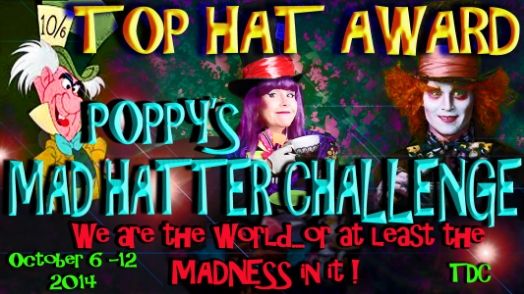 [URL=http://www.singsnap.com/karaoke/forum/topic/b81a8d4a?lastpage=9f140&#last]
BY TOM, OUR ADOPTED SON: A PICTURE OF ME WITHOUT YOU
http://www.singsnap.com/karaoke/r/b98f9a545
TENNESSEE WALTZ FOR NYLA'S BIRTHDAY
http://www.singsnap.com/karaoke/r/c4a6974ae
O HOLY NIGHT BY:REIDIE
http://www.singsnap.com/karaoke/r/c2a8485e8
HAPPY BIRTHDAY MOM BY: REIDIE
http://www.singsnap.com/karaoke/r/c0a650cdc
O HOLY NIGHT FOR MY BIRTHDAY,,,,,,BY rEIDIE & BEE HE DID THIS FOR ME BEFORE HE WENT TO HEAVEN IN 2012.
http://www.singsnap.com/karaoke/r/b8b6bb3b9