Profile
LEVEL 76
Update: here it is mid Feb 2020, and we just discovered the cancer is back. I go in for biopsy March 2. This will be my 4th time beatin' the 'reaper'. God has pulled me through every time & I have no cause to doubt he will again.
Apr 2 - After many delays & rescheduling, I finally got the biopsy. Result - NOT operable. So they made an appointment for me to see my cancer Dr. Monday (4/6). I'll see what he wants to do (chemo, etc.)Please continue to keep us both in your prayers, as Edwina is still suffering from colon surgery complications.
Apr 20 - After my Dr, visit Apr 6, Dr scheduled PET scan Apr 8 (I thought it had something to do with the magazine??LOL) & put me on max chemo for this type cancer - I go back in tomorrow Apr 21 to see if it is working well enough to delay radiation treatments.
The life of an Alpha is very taxing, but also very rewarding! I might not be someone's first choice, but I am a great choice. I don't pretend to be someone I'm not, because I'm good at being me. I might not be proud of some of the things I've done in the past, but I'm proud of who I am today. I may not be perfect, but I don't need to be. I am the way life made me. Take me as I am or watch me as I walk away!
Live simply. Love generously. Care deeply. Speak kindly. Leave the rest to God.
About my music - I want to make you cry. I want to make you laugh. I want to make you feel something, anything intense. Humans were meant to have powerful emotions, and I want to make you remember that. If I can accomplish that one thing, for even one person, then I have, in my own way, changed the world just a little bit.

HI, MY NAME IS JIM FREEMAN (AKA JAMAICAJIM, AKA JUNGLEJIM – NAME I GOT FROM BEING DJ FEW YRS AFTER HIGH SCHOOL). OVER THE YEARS, I'VE HAD SOME HEALTH ISSUES. I AM A DISABLED VETERAN, HAVE BEEN SHOT, HAVE HAD 2 HEART ATTACKS, 2 BACK SURGERIES AND APRIL 2011 WAS DIAGNOSED WITH CANCER – OPERATION REMOVED BASEBALL-SIZED TUMOR FROM ABDOMEN & WAS ON CHEMO TIL DEC 2015. JAN 2017 HAD FULL HIP REPLACEMENT SURGERY. I AM NOW RETIRED FROM AT&T AND LIVE IN ATHENS, AL (NEEDLESS TO SAY A BIG U of A FAN - "ROLL TIDE").
I WAS BORN IN COLUMBUS, GA. MY MOTHER PLAYED PIANO IN CHURCH & NATURALLY I WOULD SIT ON STOOL NEXT TO HER & PRETEND TO PLAY TOO. HENCE MY LIFE-LONG LOVE OF MUSIC. I PLAY SAXOPHONE, KEYBOARDS & A LITTLE GUITAR – HAVE BEEN IN BANDS SINCE H.S. - EVEN MADE A LIVING(?) AT IT FOR A COUPLE OF YEARS. BEEN IN "THE RIGHT PLACE AT THE RIGHT TIME" A FEW TIMES IN MY LIFE – HAD THE OPPORTUNITY TO SING WITH SHIRLEY JONES & ALSO THE GOSPEL CONCERTS IN THE PARKS AND PRISON MINISTRIES (CALIFORNIA).
MY FATHER DIED WHEN I WAS 13, & MY MOTHER RE-MARRIED – MILITARY. HE WAS AN ALCOHOLIC & ABUSIVE. I GRADUATED FROM HIGH SCHOOL IN KAISERSLAUTERN, GERMANY. BACK TO THE U.S. & ON MY OWN AT 18 – ATTENDED COLLEGE & VO-TECH SCHOOL. SPENT 5 YRS IN USAF – COMMUNICATIONS TECHNICIAN/INSTRUCTOR. BSIVE (INDUSTRIAL/VOCATIONAL EDUCATION) UNIV. OF SOUTHERN MISS. TAUGHT ELECTRONICS. WORKED AS AEROSPACE ENGINEER – FORD AEROSPACE, BELL AEROSPACE, USAF TEST PILOT SCHOOL & PHILIPS (ROCKET) LAB (YEAH, YOU CAN CALL ME A ROCKET SCIENTIST) AND AT&T.
I WAS MARRIED & HAD 2 CHILDREN. NOW RE-MARRIED FOR 26 YRS. HAVE 1 SON, 1 DAUGHTER, 2 GRANDDAUGHTERS, 1 GRANDSON, 1 STEP-SON (deceased), 1 STEP-DAUGHTER, 5 STEP-GRANDDAUGHTERS & 3 STEP-GREAT-GRANDSONS.
IN A NUTSHELL, I LOVE GOD, MY FAMILY, MUSIC, SINGSNAP, THE BEACH (AS YOU ALL KNOW) & MY FREEDOM TO PURSUE WHATEVER INTEREST I CHOOSE (WHEN IT'S OK WITH MY WIFE OR THE GOVERNMENT).
Please sign my guest book, and I appreciate your kind comments.
GUESTBOOK
------//\\-----Plz
----///-\\\----Put This
---|||-|||---On Your
---|||-|||---account If
---|||-|||---You Know or have had
----\\\-///----Someone close
-----\\///-----Die of or
------///\-----Survive
-----///\\\----Cancer
----///--\\\---And Remember them fondly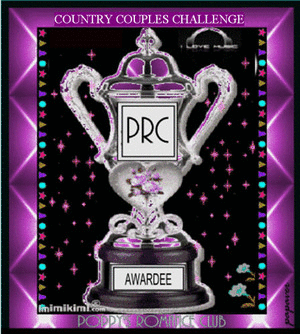 ** PUTTING VIDEO ON SS **
1) The first step to the videos on your songs is you must have these three programs: Realplayer, AnyVideoConverter, and ManyCam. The first step is pull up the song in SS you want to record and see if it has a 'length of song' at the beginning (some do, some don't). Say it's 2:50. Then go to YouTube and find the song you want to sing (they all have the length of song printed) and play it. When it has played, the red line will be all the way across the bottom. Put your cursor near the top of the little screen and the real player download will pop up. Click on it and a small screen will appear while it's loading.
2) When it's finished, open the Any Video Converter and click on Add Video. The song you downloaded will be in a realplayer file. Select it and it will appear in the center of the AVC screen. On the right side you will see a box labeled 'Profile'. Select AVI or WMV movie (this is SS's formats) then click on Convert & wait. It will take some time but it will notify you when it's done.
3) If you don't already have ManyCam open, open it now. Go to the tab marked 'Sources' & select 'Movies'. Next to the speaker icon there is an arrow pointing up with a line under it. This is the 'open file' key. Click on this and it should open the AVI or WMV file that the AnyVideoConverter created. Select your video & open.
4) Now you should have two screens open – your SS recorder and your ManyCam screen. CLOSE OTHER APPLICATIONS, AS THE SS RECORDER DOES NOT DO WELL IF IT DOES NOT HAVE YOUR PROCESSORS UNDIVIDED ATTENTION!
The next step you need to 'play' with the SS & MC to get the video 'sync'. Temporarily mute the SS. Start play SS then start MC. It will take a few tries before you get it close - don't give up. When you are comfortable with the starting points, record your song. Don't forget to 'mute' the MC audio before you record. NOTE: THERE IS NO GUARANTEE THAT THE VIDEO & SS WILL BE IN SYNC WHEN YOU 'SAVE' THE SONG – THE SS RECORDER SHIFTS VIDEO & AUDIO AFTER YOU REVIEW & SAVE THE SONG.
If any of this is not clear, PM me and I will help you through it. Good luck, JJ