Profile
LEVEL 71
Thank you so much everyone for the prayers and kind words on the loss of my brother...
I was born on the Beautiful Island of Bermuda , now live in Florida- I love this site and have made some incredible friends on here! I have met over 40 people and still hope to meet more!!! This is one of my stress relievers!!! I have many duets below and love when people join me!!
I love to sing, dance, travel, boating (anything to do with the water ), and of course making new friends!!! Travel in an RV during the summer, so if I am anywhere near where you live would love to meet you!

http:// . ]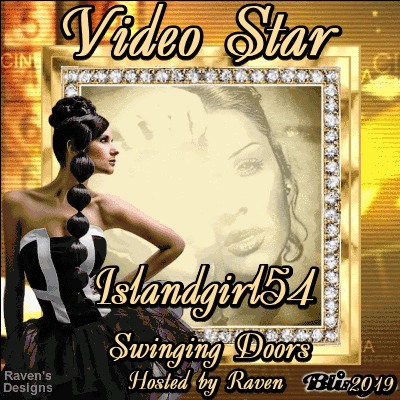 .
Here are some of my open duets:
*******************************************************
After the fire is gone:
http://www.singsnap.com/karaoke/r/bd9cded49
All I ever need is you:
http://www.singsnap.com/karaoke/r/bc753f66d
Always on my mind:
http://www.singsnap.com/karaoke/r/c78eca7f3
Before I met you:
http://www.singsnap.com/karaoke/r/c18bd0abf
Build me up Buttercup:
http://www.singsnap.com/karaoke/r/c07da9e29
By my side:
http://www.singsnap.com/karaoke/r/b56bc8b9d
Could I have this dance:
http://www.singsnap.com/karaoke/r/c8b3d2937

Crying Time:
http://www.singsnap.com/karaoke/r/c093bd71f
Devoted to you:
http://www.singsnap.com/karaoke/r/bf947dc09
Don't cry Joni:
http://www.singsnap.com/karaoke/r/c6a94e347
Don't let me cross over:
http://www.singsnap.com/karaoke/r/b69afdc55
Dream Lover:
http://www.singsnap.com/karaoke/r/b3766aea1
Everything's Beautiful:
http://www.singsnap.com/karaoke/r/c190ef401
Everytime Two Fools Collide:
http://www.singsnap.com/karaoke/r/b6ae89b5f
Golden Ring:
http://www.singsnap.com/karaoke/r/b5abca4c9
Have you ever been Lonely:
http://www.singsnap.com/karaoke/r/b96828315
He Drinks Tequila:
http://www.singsnap.com/karaoke/r/ccb1300f5
Hello:
http://www.singsnap.com/karaoke/r/c2ab8036b
Help me make it through the Night:
http://www.singsnap.com/karaoke/r/b36a1dacb
"Hey Paula"
http://www.singsnap.com/karaoke/r/c5976f335
I can see clearly now:
http://www.singsnap.com/karaoke/r/cea1260e7
I got you Babe:
http://www.singsnap.com/karaoke/r/c2ad2a2d5
If I needed you:
http://www.singsnap.com/karaoke/r/c6b6db773
I love how you love me:
http://www.singsnap.com/karaoke/r/c468bdca7
I need more of you:
http://www.singsnap.com/karaoke/r/b77caf453
In the Still of the night:
http://www.singsnap.com/karaoke/r/c27fbfdb7

I told you so:
http://www.singsnap.com/karaoke/watchandlisten/play/b89264be9
I've had the time of my life
http://www.singsnap.com/karaoke/r/cab626227
I will always love you:
http://www.singsnap.com/karaoke/r/c1b5e97db
I wouldn't change you if I could:
http://www.singsnap.com/karaoke/r/c991b87f9
Jackson:
http://www.singsnap.com/karaoke/r/bca66e0e5
Just someone I used to know:
http://www.singsnap.com/karaoke/r/bb61a252d
Let it be me:
http://www.singsnap.com/karaoke/r/ba853ad1b
Let me be there:
http://www.singsnap.com/karaoke/r/b4a7f15a3
Let's Make Love:
http://www.singsnap.com/karaoke/r/c3bd08ea9
Long Tall Texan:
http://www.singsnap.com/karaoke/r/ba61eaa3d
Lost Forever in your kiss:
http://www.singsnap.com/karaoke/r/c1716ef6d
Louisiana Woman, Mississippi Man:
http://www.singsnap.com/karaoke/r/c58286aab
Make the World go Away:
http://www.singsnap.com/karaoke/r/bc85ddc11
Makin' Believe:
http://www.singsnap.com/karaoke/r/ba82ebf89
My Kind of Woman, My Kind of man:
http://www.singsnap.com/karaoke/r/be667c5cf
Nobody loves me like you do:
http://www.singsnap.com/karaoke/r/c4790167f
One by One:
http://www.singsnap.com/karaoke/r/ba7028629
On my Knees:
http://www.singsnap.com/karaoke/r/c6a21f313
Pledging my Love:
http://www.singsnap.com/karaoke/r/bb6a96aa9
Rockin' Years:
http://www.singsnap.com/karaoke/r/c58286aab
Satin Sheets:
http://www.singsnap.com/karaoke/r/bc70dbca1
Send a Message to my heart:
http://www.singsnap.com/karaoke/r/b0651c3ad
Seven Spanish Angels:
http://www.singsnap.com/karaoke/r/ba6594937
Since I met you Baby:
http://www.singsnap.com/karaoke/r/c4a7891fd
Sometimes when we touch:
http://www.singsnap.com/karaoke/r/be9d668fb
Stand by me:
http://www.singsnap.com/karaoke/r/c079b4767
Summer Wine:
http://www.singsnap.com/karaoke/r/bd9ee54a9
Stumblin' In:
http://www.singsnap.com/karaoke/r/c562379cb
Tonight I celebrate my love for you:
http://www.singsnap.com/karaoke/r/be754aef5
That's the way love goes:
http://www.singsnap.com/karaoke/r/b474d4db7
The Wonder of you:
http://www.singsnap.com/karaoke/r/bc8db7eeb
Vaya Con Dios:
http://www.singsnap.com/karaoke/r/c2a0fe29d
What a Wonderful World:
http://www.singsnap.com/karaoke/r/c3ae79ecf
What if I said:
http://www.singsnap.com/karaoke/r/c89d3ac33
Where we both say goodbye:
http://www.singsnap.com/karaoke/r/bc99b0baf
Will you still love me tomorrow?:
http://www.singsnap.com/karaoke/r/c368639d7
Wonderful Tonight:
http://www.singsnap.com/karaoke/r/c4ad6a321
You don't bring me flowers:
http://www.singsnap.com/karaoke/r/b2765f4a5
You're my best friend:
http://www.singsnap.com/karaoke/r/c09f64bd1
You needed me:
http://www.singsnap.com/karaoke/r/c4b4553e5
You're my kind of woman, my kind of man:
http://www.singsnap.com/karaoke/r/c0b94963f
With A Little Help From My Friends
You're The Reason God Made Oklahoma
"Southern California"
http://www.singsnap.com/karaoke/r/c8b527da9
http://pic20.picturetrail.com/VOL1325/13779751/24829003/414138614.jpg

'



imikimi - sharing creativity
img]
http://image.blingee.com/images19/content/output/000/000/000/824/872236860_2047813.gif