Profile
LEVEL 82
Lead, harmony, background vocals IS IT REALLY TRUE BOY https://www.smule.com/c/2606567694_3930382247

JESUS is the lord and love of my life besides my precious son, Marquis! Singing is an ART and it's something i have always love to do even though i sometimes end up putting my own spin on a song and melody especially if i don't know it that well. I have always love certain types of music and feel blessed that i am able to sing the music i love the most which is R&B/SOUL, which is definitely not a "safe" or easy genre to sing. Vocally, it can be very challenging. You must have the voice, the ability and vocal talent to be able to hit the notes and sing the song without auto-tune, lol. "True" R&B/SOUL music has always focused on powerful, soulful, versatile vocals and harmonies. In the past I didn't care too much about adding and singing harmonies to the songs I have recorded on here but recently I have been adding the harmonies and backgrounds to the songs I have recorded on here. It completes the song if it was written that way and that is how I see it....completing the song! I have loved vocal music since I was a little girl, and there was a record I would play when my parents would let me when I was 5 years old. When I was 8 years old, I sung "Somewhere Over The Rainbow" in the school's talent show and i was so frighten because there was no one on that stage but me because I was singing it without any music. A guy who work for the school and was standing near the curtains knew I had stage fright and he told me to stare at the clock on the wall while I was singing and that is what I did. Mom was in the audience, dad was at work and I was wearing a black lace dress. I can still remember it to this day. When I was older, I audition to make a demo with my best friend at the time because i wanted to sing with her. I remember they made us sing separately acapella. After the audition they contacted me and wanted to work with me and sent me a contract to sign but they didnt want to work with her so i decided not to get back with the company and never made a demo. As a young girl, i listened to the all the classic R&B/SOUL music of the 60's and the 70's. Philly Soul, Chicago Soul or Northern Soul, Memphis Soul, Motown and the funk/soul bands that mostly came out of Ohio. Music has always been in my life and around my house. My mom, sister and I all played the piano. Mom by ear and me and my sister took piano lessons. I have written a few songs, lol but an ex of mine was a gifted songwriter (he had alot of copyrighted compositions), instrumentalist and vocalist and had his own recording studio and he knew how to use it too. He wanted me to record for him but I wasn't interested in doing that because I had other commitments at the time. He always told me you have such a beautiful voice and you should do something with it. I remember hearing my mother sing around the house when i was a young girl and she had such a "unique" voice, very melodic and tender and i think that is when i learned to be appreciative of singing. Some of my mom's favorites have become my favorites!
What is Soul music and R&B music? Soul music (often referred to simply as soul) is a popular music genre that originated in the United States in the late 1950s and early 1960s. It combines elements of African-American gospel music, rhythm and blues and jazz. Soul music became popular for dancing and listening in the United States, where record labels such as Motown, Atlantic and Stax were influential in the civil rights era. Soul also became popular around the world, directly influencing rock music and the music of Africa. R&B stands for rhythm and blues. It is a music genre whose origin is from African American cultures. The genre has changed a lot since its origin in the 1940s. The style for R&B music is usually soulful and moving.
What's on this page? On this page is a realm of r&b/soulful music from ballads to funk to disco to classy soul to pop soul that I have covered and recorded and i have also recorded some other genres. I have always loved a beautiful melody, that always catches my ear but so does a great vocalist who can hit the notes, high and low and bend them and do things with their voice and "saaaaaang that song". IMO, Billie "lady day" Holiday is the greatest female vocalist who ever lived and that is what made her so great...you could feel what she was singing about and she used her voice like an instrument. Next to Billie Holiday, i would have to say Dinah Washington (who is my mom's favorite) has got to be one of the greatest female vocalists who ever lived and i would have to say Karen Clark-Sheard of the Clark Sisters is the best female vocalist that is living on this planet right now. Take a listen to her with and without her sisters and see what she can do with her voice. Karen is truly amazing! Besides Lady Day and Dinah Washington, Phyllis Hyman had an unbelievable one of a kind voice, even though she is very underrated outside of R&B/SOUL music. However, my favorite female vocalist of all time is the incomparable Natalie Cole! The Dramatics (in the rain, whatcha see is whatcha get, toast to the fool, etc.) in my opinion are the best male vocal group I have heard. That's saying alot especially in classic soul/r&b when you have such memorable and great male vocal groups such as the Temptations, the O'Jays, the Delfonics, the Whispers, The Jackson 5, etc. and during the 60's, 70's and 80's when soul and r&b music was reigning supreme with the vocals, compositions, production and arrangements that r&b/soul music gave to the world. I truly appreciate all the great classic r&b/soul artists I have on this page and hopefully there will be more of these great great artists on Singsnap! And I mean real R&B/SOUL artists, not some of the ones that is listed here on this site, hehe! So i don't think you have to guess that CLASSIC SOUL/R&B music especially from the late 60's, 70's and 80's is the epitome of great music to me...great singers who were born with raw, natural vocal talent (most of those great singers never had any vocal lessons or coaching and they sure didnt use auto-tone, lol ) power vocals, lush melodies (philly soul), soulful ballads (chicago soul, stax and motown), groovin funky beats (ohio funk and soul), great songwriters and producers (motown, philly international, stax, solar, curtom, brunswick).....Oh yeah, please browse thru the classic R&B/SOUL showcase videos section and enjoy the beautiful pics of the r&b/soul/jazz/pop-soul artists that are some of my favorites and that have left us such timeless legacies! I will have to update this page because some of the artists I had on here is missing. There is plenty on this page to enjoy but please don't forget to go the music and video section for some breathtaking classic R&B/SOUL music and VOCALS and check out some of my covers! awww SWEET SOUL MUSIC! And there can never be anything like R&B/SOUL....well here we go... ENJOY and thanks for visiting!

LOVE IS ON THE WAY *r&b*
ONLY LOVE *r&b*
DISTANT LOVER *r&b*
EVERLASTING LOVE *classic soul*
I WON'T CRY ANYMORE *jazz*
A TIME FOR US *film"
IN LOVE *r&b*
CRY BABY (LIVE) *r&b*
TRYING TO MAKE A FOOL OF ME *classic soul*
IN LOVE AT CHRISTMAS *r&b*
AH AH AH AH *r&b*
SHOW LOVE TODAY *r&b*
KEEP SMILING *r&b*
NO PLANS FOR THE FUTURE *classic r&b*
BLOWING AWAY *pop*
CALL ME *classic soul*
PEEK A BOO *classic soul*
HE LOVES ME *jazz*
GOT TO BE THERE *classic soul/pop*
]
I CAN ONLY GIVE YOU LOVE *classic r&b*
THE DAY I FOUND MYSELF *classic soul*
REAL HARD DAY *r&b*
SETTLE FOR MY LOVE *r&b*
PERFECT ANGEL *r&b*
THANK THE DAY *r&b*
DREAMING OUT OF SEASON *classic soul*
SHOW ME HOW *r&b*
LOVE AND ITS GLORY *r&b*
I FORGIVE *gospel, tv*
PEOPLE *movie*
YOUNG, GIFTED & BLACK *classic soul*
I DIDN'T KNOW *classic r&b*
REDEMPTION DRAWS NIGH *gospel*
SHOE SHOE SHINE *classic soul*
LOVE IS HERE AND NOW YOU'RE GONE *classic soul*
A FEELING IS *classic r&b*
I FEEL A SONG (IN MY HEART) *soul*
PEACEFUL LIVING *r&b*
IF YOU'RE EVER IN THE NEIGHBORHOOD *classic soul*
STOP, LOOK, LISTEN (TO YOUR HEART) *classic soul*
BLOOD RED ROSES *r&b*
SILLY WASN'T I *classic soul*
ARMED AND EXTREMELY DANGEROUS *classic r&b*
RIGHT ON THE TIP OF MY TONGUE *classic soul*
HAPPY FOR LOVE *r&b*
THE TOUCH OF YOU *classic soul*
LUSH LIFE *classic jazz*
MAMA'S PEARL *pop soul*
ONE DAY AT A TIME *r&b*
PARTY LIGHTS *r&b*
SAY YES *classic r&b*
MY LITTLE BABY *classic r&b/soul/pop*
MAGIC WOMAN *classic r&b*
ARE YOU SURE *r&b*
SMARTY PANTS *soul*
NO PLANS FOR THE FUTURE *r&b*
COULD IT BE I'M FALLING IN LOVE *classic r&b*
I WONDER WHERE OUR LOVE HAS GONE *classic jazz*
MR. MELODY *r&b*
STRANGER TO LOVE *r&b*
I WONT CRY ANYMORE *classic jazz*
IF *pop*
THE GIRL FROM IPANEMA *pop*
MAMA'S PEARL *pop soul*
PILLOW TALK *classic soul*
MIDNIGHT TRAIN TO GEORGIA *classic soul*
OUT ON A LIMB *r&b*
GOOD MORNING HEARTACHE *classic jazz*
ONE LESS BELL TO ANSWER *pop soul*
PEOPLE *pop*
DEJA VU *pop soul*
JOEY *r&b*


REAL HARD DAY *r&b*
A SONG FOR DONNY *classic r&b*
PARTY LIGHTS *r&b*
BABY I'M FOR REAL *classic soul*
I WONT CRY ANYMORE *classic jazz*
BIG SPENDER *classic jazz*
INSIDE MY LOVE *classic r&b*
*classic r&b*
DON'T ASK MY NEIGHBOR *classic r&b*
WHATCHA GONNA DO FOR ME *r&b*
LUSH LIFE *classic jazz*
LOVE MAKES A WOMAN *classic soul*
WHEN TOBY WENT AWAY *classic soul*
THE HEAT OF HEAT *r&b/soul*
I BELIEVE IN YOU AND ME *movie - the preacher's wife*
MORE LOVE *r&b/soul*
PARTY LIGHTS *r&b/soul*
GOT TO BE THERE *classic r&b/soul*
INSIDE MY LOVE *r&b/soul*
KISS AWAY THE PAIN *r&b/soul*
BLACK BUTTERFLY *r&b/soul*
BELIEVE IN YOURSELF *movie* (dedicated to my son Marquis)
SUPERWOMAN *r&b/soul*
GLOOMY SUNDAY *jazz*
HATE ON ME *r&b/soul*
REMEMBER ME *r&b*
THE CHRISTMAS SONG *holiday*
THIS IS FOR THE LOVER IN YOU *r&b/soul*
MY HEART BELONGS TO ME *pop*
OOH BABY BABY *classic soul*
SLOW JAM *r&b/soul*
LET'S DO IT AGAIN *classic r&b/soul*
COLORS OF THE WIND *movie - pocahontas*
GLOOMY SUNDAY *classic jazz*
MY TRIBUTE (TO GOD BE THE GLORY) *gospel*
ALL THE WAY *classic jazz*
THE FACT IS (I NEED YOU) *r&b/soul*
Dedications to my son Marquis who has autism....I LOVE YOU SO MUCH!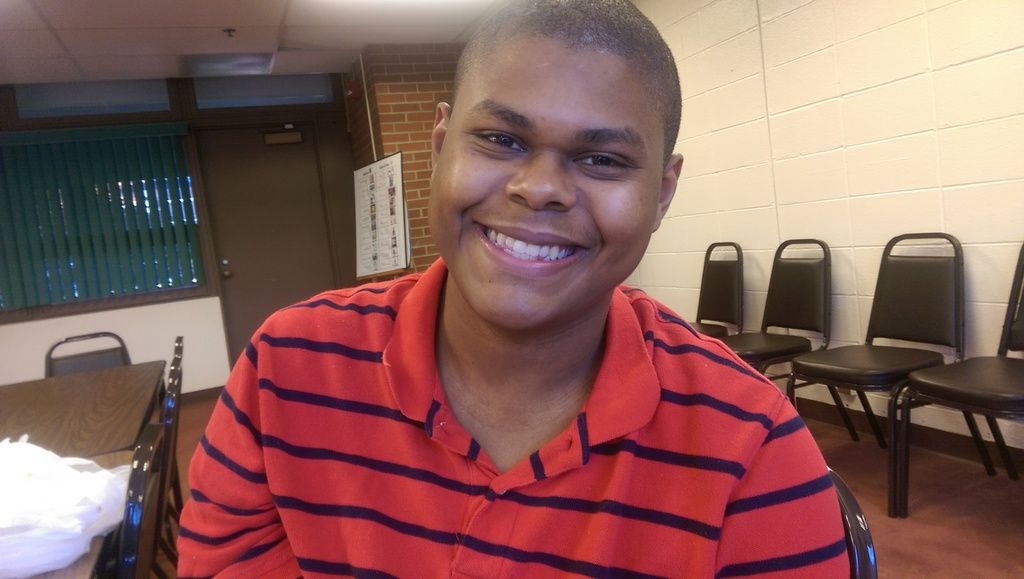 YOU AND ME AGAINST THE WORLD (dedicated to my son Marquis)
FEELING GOOD (dedicated to my son Marquis)
TRY TO REMEMBER *standard* dedicated to mom, dad and my sister
LEAVE ME ALONE RUBY RED DRESS *pop*
MY CHERIE AMOUR *classic r&b/soul*
IF I COULD REACH YOU *pop*
STOP, LOOK, LISTEN (TO YOUR HEART) *classic soul*
THE WOMAN IN THE MOON *movie - a star is born*
SAM *pop*
ss]bab8e1258
PURE IMAGINATION *movie - willie wonka & the chocolate factory"
YOU'VE CHANGE *classic jazz*
LOVE OR LET ME LONELY *classic r&b/soul*
PILLOW TALK *classic soul*
HOW ABOUT SOME SWEET SOUL MUSIC? STIRRING SOUL MUSIC & EXTRAORDINARY VOCALS FROM THE GREATEST DECADES OF VOCAL MUSIC PERFORMANCES!
70's R&B/ SOUL IS THE BEST but there are notable VOCAL performances from the 60's, 80's and early 90's! Well its my pleasure to highlight some great VOCAL & SINGING PERFORMANCES! AWWW R&B/SOUL music!
Starting off with the one and only stunning Jones Girls. My friend Brenda Jones and her beautiful sisters Shirley and Valorie Jones had harmonies that are simply in a league of their own. They had it all and the following concert proves that! The Jones girls is my all-time favorite female vocal group. There is not one recording that i have heard from them that i didnt like. Their music is now considered classic in the annals of R&B female vocal groups and IMO they are one of the greatest and underrated female vocal trios! The following concert showcases their beautiful voices, unique harmonies and beauty! They are simply stunning in every way and they are featured on this page so dont forget to scroll down on the page!
Brenda, Shirley and Valorie LIVE in a phenomenal concert!!!!!! Showing how it should be done! Enjoy!
Next is a song that is the epitome of SWEET SOUL MUSIC! This one is not only sweet but it has the powerful vocals, great harmony and of course the soul................well enjoy!
Next is a gem that showcases the versatility of true classic R&B/SOUL vocals and music! This group hailed from Cleveland, Ohio and was basically unknown. The vocals and harmony in this recording is extradaoire. High notes, low notes, powerful vocals and dreamy harmony. Well, enjoy!
Next is CON FUNK SHUN, these gentlemen could do it all that encompasses the R&B, SOUL and FUNK genres and to me they have their own unique sound. Led by the electrifying and versatile vocals of Michael Cooper and Felton Pilate, they could sing, play instruments, compose their own music and do it all, i know because i bought quite a few of their LPs! Beautiful ballads, Funk, Soul, R&B....Enjoy the legendary CON FUNK SHUN!
Next up is the legendary Emotions, who besides The Jones Girls and The Three Degrees possesses some of the greatest harmonies you will ever hear! They are in a lineup of one of the greatest female groups ever and R&B/SOUL female groups ever and that is really really saying alot. R&B/SOUL female groups ruled the charts and there were so many of them. Close your eyes and listen to the voices and delectable harmonies of the Hutchinson sisters, Wanda, Jeanette, Sheila and Pam. They are featured on this page so dont forget to scroll down. Enjoy the fabulous Emotions!
The great Dramatics!
And now two great classics from the music icon himself, the late great Curtis Mayfield and the Impressions! The fabulous Mayfield did it all in music from composing, singing, producing, playing multi-instruments....well, enjoy and check out the one and only Curtis Mayfield later down on the page because he is featured on this page!
And now an R&B/SOUL classic from The Originals who had another legendary soul classic called "Baby I'm for real"! This one is called "The Bells". The vocals and harmony are extraordinary on this recording especially the background vocals. All 4 members just slip and slide into the lead and background so effortlessly. I remember listening to this classic when I was a young girl! Love it then and still love it now!
Next up is Minnie Riperton! No one can go as high as Minnie can. Her range is iconic and her legacy established, simply because no one can do what Minnie does with her voice. Besides Natalie Cole and Valerie Simpson, Minnie is one of my favorite female vocalists! Enjoy and dont forget to look for her on this page!
I love Minnie's ADVENTURES IN PARADISE album, so here is the title track!
Next is the amazing and prolific singers, songwriters and producers Nicholas Ashford & Valerie Simpson and they are also featured on this page! Besides Natalie Cole and Minnie Riperton, Valerie Simpson is one of my favorite female singers which is saying alot because there is so many other great R&B/SOUL female vocalists. She is just a great vocalist among all the other God-given talents she has. In my opinion, Nick and Val were greater as singers than as songwriters and producers and this duo wrote many and produce many classics! Well enjoy the god-given talents of Valerie Simpson and her husband and partner Nicholas Ashford!
Well now, i remember buying this great instrumental classic on 45 from the maestro himself, Mr. Barry White!
Remember Sly Stone, the legendary prolific singer, songwriter and musician of Sly & the Family Stone? Well here he is singing with Jesse Johnson, who is a unique great guitarist. They had a very funky groove that was a hit that will definitely get you out of your seat and doing the good foot.
Remember i said Jesse Johnson was a great guitarist and definitely one of the most underrated ones too! That is saying alot coming from me because i dont pay much attention to guitarists but this man makes his guitar singggggg when he plays. Check out how he slides up and down into his guitar solo at the end @ 3:34! Simply genuis! That is why i love this song because of how Jesse makes his guitar sing! Oh yeah look for his video of "Baby, Let's Kiss" on this page. The most underrated, electrifying electric guitar solos I have heard is Jesse Johnson and Mark "Drac" Hicks from the group Slave on their funk hit "Slide" Well folks, Mr. Jesse Johnson!
Next up is vocal great Karen Clark-Sheard of the legendary Clark Sisters!
Next one of the greatest funk classics ever recorded by one of the great R&B/funk bands out of Dayton, Ohio! The band is Slave and many have described the bass and lead guitar playing in this legendary classic as mind-boggling and one of a kind, the bass playing described as the funkiest bass line ever recorded and the lead guitar solo as one of the greatest, if not the greatest ever recorded. Both of the guitarists in this classic were named Mark and were only teenagers, 16 and 18 years old respectively when they recorded this funk classic, known as "Slide". Mark Adams was the bass player and in high school and Mark Hicks the lead guitarist! Check it out!
What can i say about this next five by the songbird Deniece "Niecey" Williams...I had the WLCC album when it came out on vinyl, the best album by her in my opinion and she is featured on this page too so dont forget to scroll down a bit!
Cheryl Lynn did something with her voice, that i have never heard no one and i mean nobody ever do, she's feature on this page too but this particular song just shows what a mighty voice she possesses. Pay special attention to 5:23........
A gorgeous and sassy instrumental from Isaac Hayes, and its not shaft

Dee Dee Bridgewater had an album where every song was a beauty to hear and this was the most beautiful out of all of them. Her beautiful voice and vocal skills just shines on this song. No need for me to say more....just enjoy!
More Dee Dee Bridgewater......
HOW ABOUT SOME FUNKY DANCE MUSIC?
NOW HOW ABOUT SOME FUNKY JAZZ MUSIC?
GOING IN CIRCLES *classic soul*
WITH YOU I'M BORN AGAIN *r&b*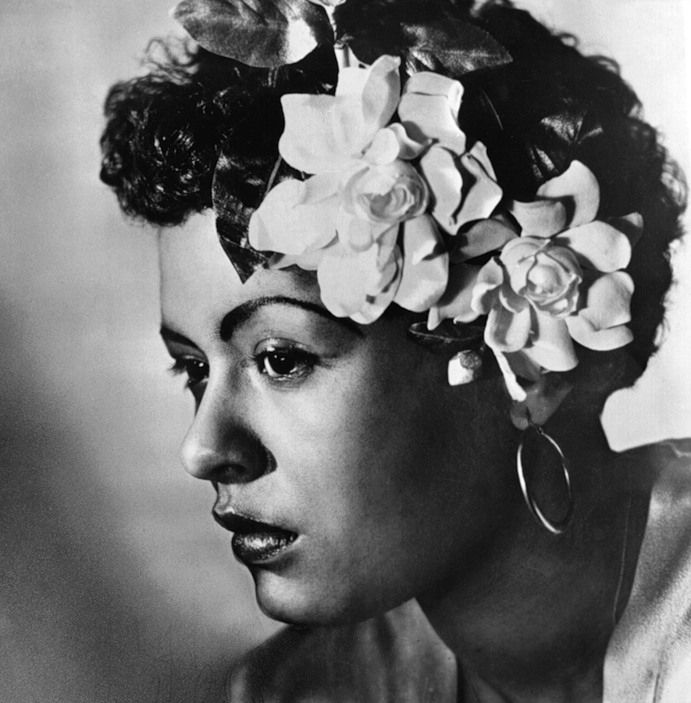 BILLIE "LADY DAY" HOLIDAY
The incomparable "LADY DAY"
PILLOW TALK *classic r&b*
MY FAVORITE THINGS *musical - the sound of music*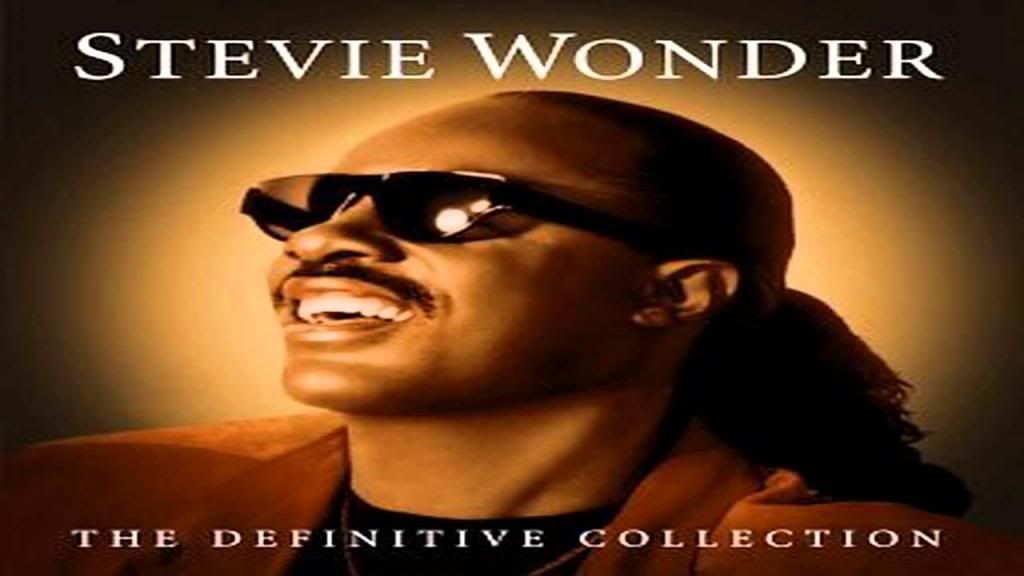 STEVIE WONDER The Genius!

Stevie Wonder is a much-beloved American icon and an indisputable genius not only of R&B but popular music in general. Blind virtually since birth, Wonder's heightened awareness of sound helped him create vibrant, colorful music teeming with life and ambition. Nearly everything he recorded bore the stamp of his sunny, joyous positivity; even when he addressed serious racial, social, and spiritual issues (which he did quite often in his prime), or sang about heartbreak and romantic uncertainty, an underlying sense of optimism and hope always seemed to emerge. Much like his inspiration, Ray Charles, Wonder had a voracious appetite for many different kinds of music, and refused to confine himself to any one sound or style. His best records were a richly eclectic brew of soul, funk, rock & roll, sophisticated Broadway/Tin Pan Alley-style pop, jazz, reggae, and African elements -- and they weren't just stylistic exercises; Wonder took it all and forged it into his own personal form of expression. His range helped account for his broad-based appeal, but so did his unique, elastic voice, his peerless melodic facility, his gift for complex arrangements, and his taste for lovely, often sentimental ballads. Additionally, Wonder's pioneering use of synthesizers during the '70s changed the face of R&B; he employed a kaleidoscope of contrasting textures and voices that made him a virtual one-man band, all the while evoking a surprisingly organic warmth. Along with Marvin Gaye and Isaac Hayes, Wonder brought R&B into the album age, crafting his LPs as cohesive, consistent statements with compositions that often took time to make their point. All of this made Wonder perhaps R&B's greatest individual auteur, rivaled only by Gaye or, in later days, Prince. Originally, Wonder was a child prodigy who started out in the general Motown mold, but he took control of his vision in the '70s, spinning off a series of incredible albums that were as popular as they were acclaimed; most of his reputation rests on these works, which most prominently include Talking Book, Innervisions, and Songs in the Key of Life. His output since then has been inconsistent, marred by excesses of sentimentality and less of the progressive imagination of his best work, but it's hardly lessened the reverence in which he's long been held.
STEVIE! LIVE! MOVING THE AUDIENCE WITH HIS MASTERY OF MUSIC!
The genius of the great STEVIE WONDER!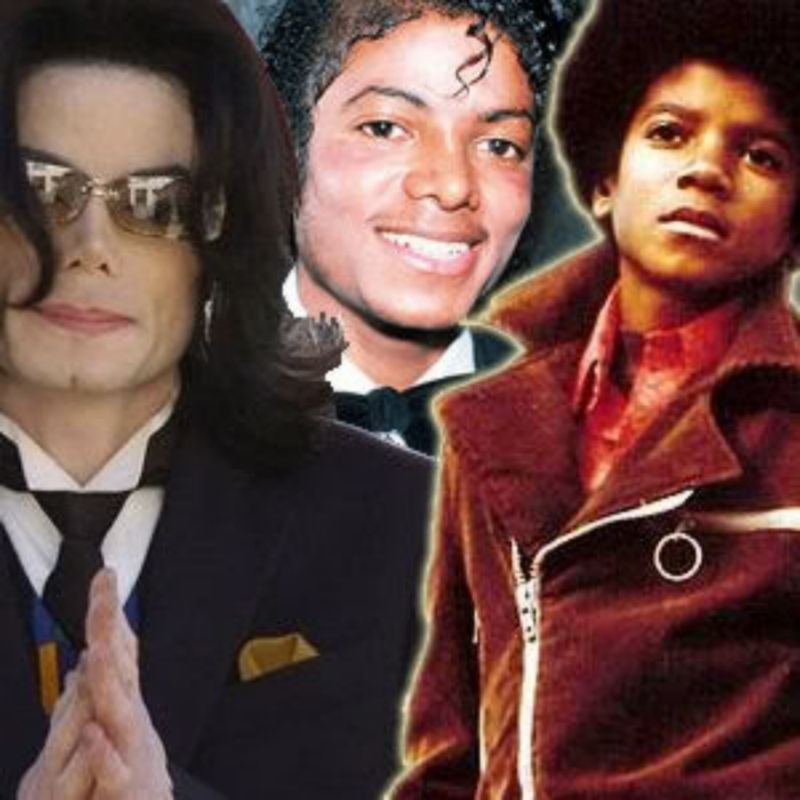 MICHAEL JACKSON
The gifted MICHAEL JACKSON who in my opinion is the best child singer ive ever heard! Im still in awe of Michael's extraordinary gifted vocals at such a young age. From the Jackson 5, he continued to showcase his god-given talents as a solo artist who likes will never been seen again!
Already a legend as a boy with his brothers, the jackson 5, here is Michael and his brothers performing the legendary pop/soul classic "i want you back" and "who's loving you"
Michael's classic first album, in my opinion this album is just as stellar as Michael's later solo albums, especially my favorite "dont take your love from me" and "Maria" with Michael singing like a pro of many years older than his actual age.
Michael and THRILLER!
Michael's legendary performance at Motown 25 anniversary and showcasing his iconic moonwalk!
One of Michael's classic videos!
CURTIS MAYFIELD
The GREAT, PROLIFIC, INFLUENTIAL SINGER/MUSICIAN/COMPOSER/SONGWRITER/PRODUCER who first started out with The Impressions and went on make a mark on R&B/SOUL music with his great compositions, soundtracks and socially conscious music. Curtis Mayfield is widely considered a musical genius!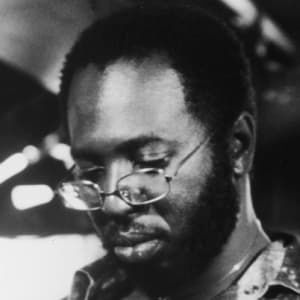 Written by Richie Unterberger
Perhaps because he didn't cross over to the pop audience as heavily as Motown's stars, it may be that the scope of Curtis Mayfield's talents and contributions have yet to be fully recognized. Judged merely by his records alone, the man's legacy is enormous. As the leader of the Impressions, he recorded some of the finest soul vocal group music of the 1960s. As a solo artist in the 1970s, he helped pioneer funk and helped introduce hard-hitting urban commentary into soul music. "Gypsy Woman," "It's All Right," "People Get Ready," "Freddie's Dead," and "Super Fly" are merely the most famous of his many hit records. But Curtis Mayfield wasn't just a singer. He wrote most of his material at a time when that was not the norm for soul performers. He was among the first -- if not the very first -- to speak openly about African-American pride and community struggle in his compositions. As a songwriter and a producer, he was a key architect of Chicago soul, penning material and working on sessions by notable Windy City soulsters like Gene Chandler, Jerry Butler, Major Lance, and Billy Butler. In this sense, he can be compared to Smokey Robinson, who also managed to find time to write and produce many classics for other soul stars. Mayfield was also an excellent guitarist, and his rolling, Latin-influenced lines were highlights of the Impressions' recordings in the '60s. During the next decade, he would toughen up his guitar work and production, incorporating some of the best features of psychedelic rock and funk. Mayfield was heavily steeped in gospel music before he entered the pop arena, and gospel, as well as doo wop, influences would figure prominently in most of his '60s work. Mayfield wasn't a staunch traditionalist, however. He and the Impressions may have often worked the call-and-response gospel style, but his songs (romantic and otherwise) were often veiled or unveiled messages of black pride, reflecting the increased confidence and self-determination of the African-American community. Musically he was an innovator as well, using arrangements that employed the punchy, blaring horns and Latin-influenced rhythms that came to be trademark flourishes of Chicago soul. As the staff producer for the OKeh label, Mayfield was also instrumental in lending his talents to the work of other Chi-town soul singers who went on to national success. With Mayfield singing lead and playing guitar, the Impressions had 14 Top 40 hits in the 1960s (five made the Top 20 in 1964 alone), and released some above-average albums during that period as well. Given Mayfield's prodigious talents, it was perhaps inevitable that he would eventually leave the Impressions to begin a solo career, as he did in 1970. His first few singles boasted a harder, more funk-driven sound; singles like "(Don't Worry) If There's a Hell Below, We're All Gonna Go" found him confronting ghetto life with a realism that had rarely been heard on record. He really didn't hit his artistic or commercial stride as a solo artist, though, until Super Fly, his soundtrack to a 1972 blaxploitation film. Drug deals, ghetto shootings, the death of young black men before their time: all were described in penetrating detail. Yet Mayfield's irrepressible falsetto vocals, uplifting melodies, and fabulous funk pop arrangements gave the oft-moralizing material a graceful strength that few others could have achieved. For all the glory of his past work, Superfly stands as his crowning achievement, not to mention a much-needed counterpoint to the sensationalistic portrayals of the film itself. At this point Mayfield, along with Stevie Wonder and Marvin Gaye, was the foremost exponent of a new level of compelling auteurism in soul.
Curtis and The Impressions (Sam Gooden & Fred Cash) performing one of their iconic classics! Enjoy!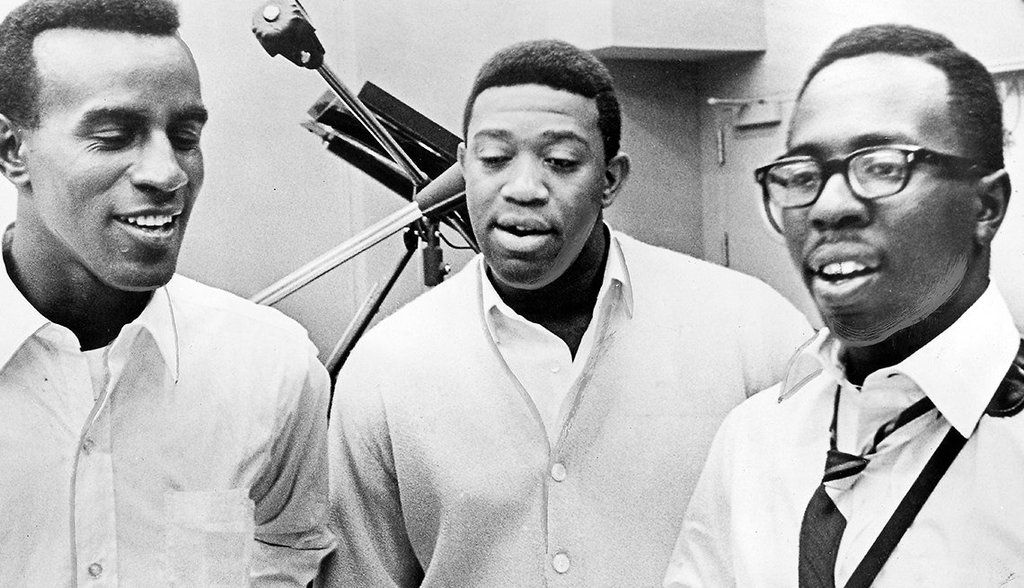 A couple of Curtis' compositions from one of the greatest movie soundtracks that ever was recorded!
Iconic soul legend MARVIN GAYE
This is what r&b/soul music is all about....listen to one of Marvin's great, great vocal performances, he is feeling that song and making YOU feel it too!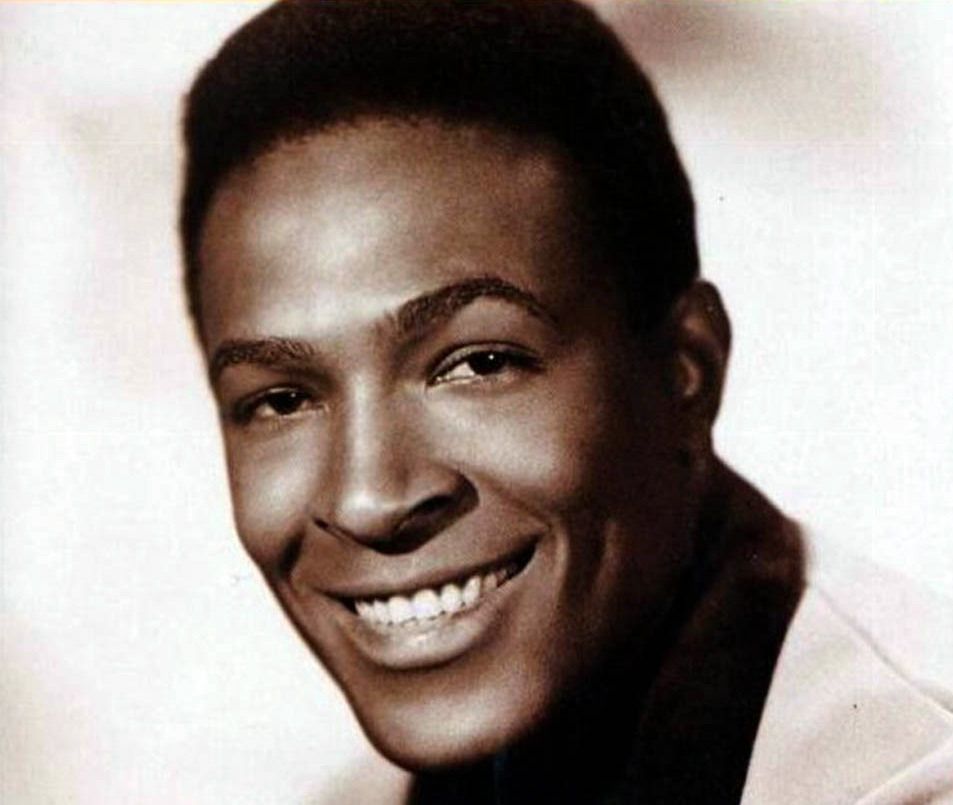 ONE OF THE GREATEST ALBUMS OF ALL TIME! THE ICONIC, 'WHAT'S
GOING ON' ALBUM
AllMusic Review by John Bush
What's Going On is not only Marvin Gaye's masterpiece, it's the most important and passionate record to come out of soul music, delivered by one of its finest voices, a man finally free to speak his mind and so move from R&B sex symbol to true recording artist. With What's Going On, Gaye meditated on what had happened to the American dream of the past -- as it related to urban decay, environmental woes, military turbulence, police brutality, unemployment, and poverty. These feelings had been bubbling up between 1967 and 1970, during which he felt increasingly caged by Motown's behind-the-times hit machine and restrained from expressing himself seriously through his music. Finally, late in 1970, Gaye decided to record a song that the Four Tops' Obie Benson had brought him, "What's Going On." When Berry Gordy decided not to issue the single, deeming it uncommercial, Gaye refused to record any more material until he relented. Confirmed by its tremendous commercial success in January 1971, he recorded the rest of the album over ten days in March, and Motown released it in late May. Besides cementing Marvin Gaye as one of the most important artists in pop music, What's Going On was far and away the best full-length to issue from the singles-dominated Motown factory, and arguably the best soul album of all time.
Conceived as a statement from the viewpoint of a Vietnam veteran (Gaye's brother Frankie had returned from a three-year hitch in 1967), What's Going On isn't just the question of a baffled soldier returning home to a strange place, but a promise that listeners would be informed by what they heard (that missing question mark in the title certainly wasn't a typo). Instead of releasing listeners from their troubles, as so many of his singles had in the past, Gaye used the album to reflect on the climate of the early '70s, rife with civil unrest, drug abuse, abandoned children, and the spectre of riots in the near past. Alternately depressed and hopeful, angry and jubilant, Gaye saved the most sublime, deeply inspired performances of his career for "Mercy Mercy Me (The Ecology)," "Inner City Blues (Make Me Wanna Holler)," and "Save the Children." The songs and performances, however, furnished only half of a revolution; little could've been accomplished with the Motown sound of previous Marvin Gaye hits like "Stubborn Kind of Fellow" and "Hitch Hike" or even "I Heard It Through the Grapevine." What's Going On, as he conceived and produced it, was like no other record heard before it: languid, dark, and jazzy, a series of relaxed grooves with a heavy bottom, filled by thick basslines along with bongos, conga, and other percussion. Fortunately, this aesthetic fit in perfectly with the style of longtime Motown session men like bassist James Jamerson and guitarist Joe Messina. When the Funk Brothers were, for once, allowed the opportunity to work in relaxed, open proceedings, they produced the best work of their careers (and indeed, they recognized its importance before any of the Motown executives). Bob Babbitt's playing on "Inner City Blues (Make Me Wanna Holler)" functions as the low-end foundation but also its melodic hook, while an improvisatory jam by Eli Fountain on alto sax furnished the album's opening flourish. (Much credit goes to Gaye himself for seizing on these often tossed-off lines as precious; indeed, he spent more time down in the Snakepit than he did in the control room.) Just as he'd hoped it would be, What's Going On was Marvin Gaye's masterwork, the most perfect expression of an artist's hope, anger, and concern ever recorded.
WHAT'S GOIN ON
VALERIE SIMPSON
The legendary, multi-talented Valerie Simpson is an amazing vocalist both as a solo artist and as a dynamic duo with her late partner and husband Nickolas Ashford! Besides Natalie Cole and Minnie Riperton, Valerie is my favorite female vocalist! Here is Valerie's solo classic "Silly wasn't I"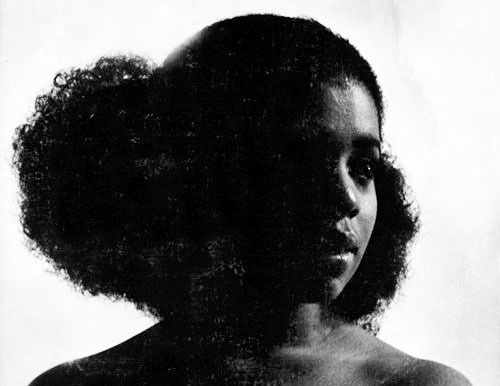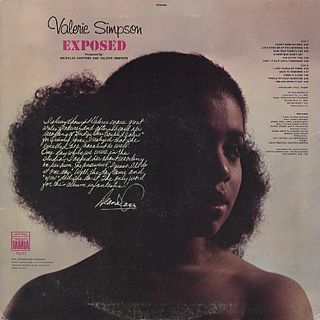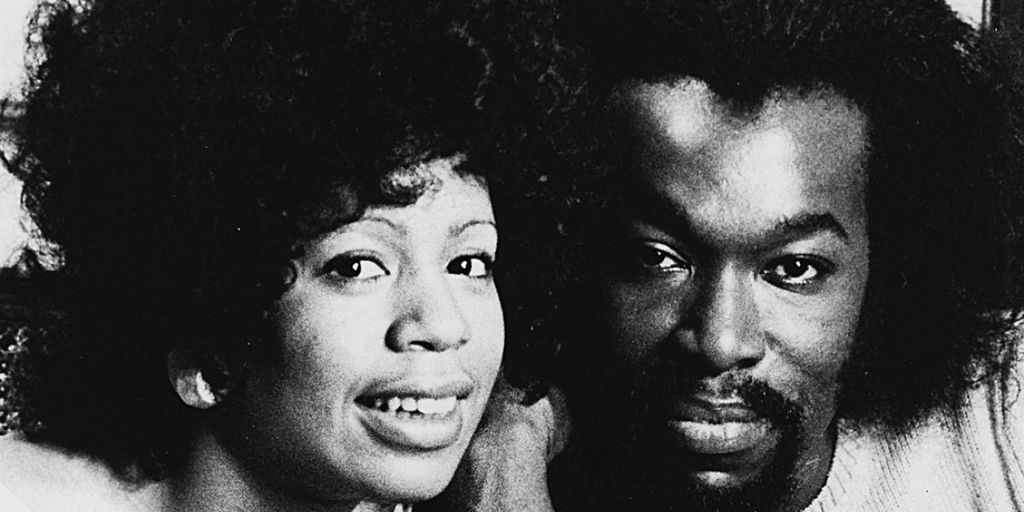 ASHFORD & SIMPSON are legendary songwriters/producers/singers and husband and wife (Nickolas & Valerie)
Nick and Val rockin the house with their performance of their composition for Diana Ross "The Boss"
Nick and Val letting love use them and making us feel it. Awwww R&B/SOUL music!
Nick and Val singing one of their many compositions to each other!
NATALIE COLE
LIKE FATHER, LIKE DAUGHTER! The unique and one of a kind voice of the legendary Natalie Cole, my favorite female singer along with Valerie Simpson & Minnie Riperton. Natalie has been my favorite female vocalist besides Valerie Simpson and Minnie Riperton since she released her 2nd LP "Natalie". That LP blew me away and she has had many many others who were a joy to listen to. It seems Natalie could sing anything! Here is one of the gems off of the Natalie LP and every song on that LP was just perfect because of her exceptional vocals! All vocals on that LP was done by Ms. Cole herself and the background vocals she did was just as extraordinary as her lead vocals.
Natalie with her father, the late great Nat "King" Cole
NATALIE LIVE!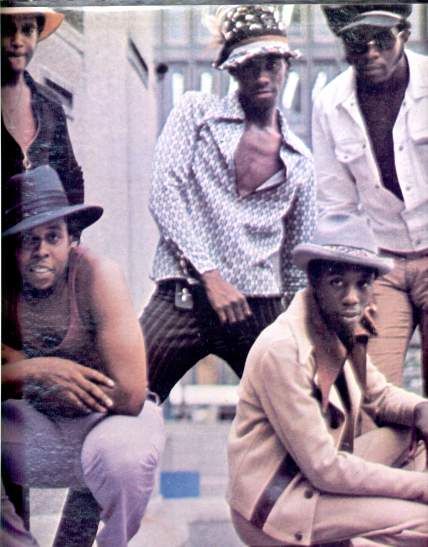 THE DRAMATICS My favorite all-time R&B male group!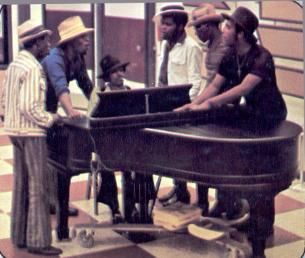 THE DRAMATICS REHEARSING WITH THE LATE GREAT SONGWRITER/PRODUCER TONY HESTER SEATED AT THE PIANO WHO WROTE AND PRODUCE ALL THE SONGS ON THE CLASSIC SOUL ALBUM "WHATCHA SEE IS WHATCHA GET"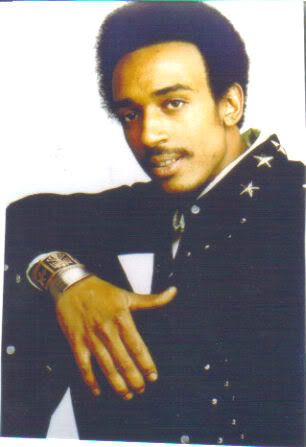 Tony Hester.....unsung!
AllMusic Review by Bruce Eder
The Dramatics had been around in one form or another for nine years before the members got to release their first LP, and the result was a pair of breakthrough hits over the spring and summer of 1971, beginning with the title track, a Top Ten single that boasted not only extraordinary singing from bass to falsetto, but a soaring, punchy horn arrangement and some of the best fuzztone guitar heard on a hit record since the Rolling Stones' "Satisfaction." The Afro-Cuban-flavored "Get up and Get Down" followed it into the R&B Top 20, and the Whatcha See Is Whatcha Get album followed them both. It was the third hit off of the album, "In the Rain," a delicate ballad that was issued separately as a single in early 1972, topping the R&B charts and reaching number five on the pop charts, that solidified the group's reputation and elevated them to the front rank of '70s soul acts. The album showcased the group equally well doing up-tempo dance numbers ("Mary Don't Cha Wanna") and ballads ("Thank You for Your Love," "Fall in Love, Lady Love"), melding very attractive vocals to arrangements that instantly grabbed the listener, all of it pulled together by songwriter/producer Tony Hester. Even the lesser material, such as "Gimme Some (Good Soul Music)" -- on which Hester knew that one minute and 34 seconds was all that was needed to make its point -- were so attractive and rousing that they easily carried their portion of the album, whose short running time was its only flaw. All of the members, from Willie Ford's powerful bass to Ron Banks' airy falsetto, were presented to best advantage, but none more so than William "Wee Gee" Howard's lead vocals; ironically, this would be Howard's only completed album with the group, and their only album for two years to come because of the accompanying personnel problems. Still, it's a match for any soul album of its era. In 2002, ZYX Records of Germany issued a new CD edition of Whatcha See Is Whatcha Get with its original cover art re-created and remastered in 24-bit digital audio, which is so crisp that it has to be heard to be believed.
Classics off of the "Whatcha see is whatcha get" album:
"in the rain"

"whatcha see is whatcha get"

"fall in love, lady love"

"get up and get down"

"hot pants in the summertime"

"thank you for your love"

One of my favorites by The Dramatics and i have many! Awww those vocals and harmony!
Song Review by Jason Elias
In 1971 the Dramatics were one of the few acts that could give the Temptations a run for their money. Although the group was signed to the venerable southern label, Stax subsidiary Volt, the productions and albums were cut in Detroit. "A Toast To The Fool" certainly shows off their vocal chops. "A Toast To The Fool" has the starkness and the prettiest customary in Tony Hester's productions. The drama is inescapable and each vocal turn is pitch perfect. The Dramatics, always known for their earthy harmonies all but put on a clinic here. Unbeknownst to some, "A Toast To The Fool" actually has two versions available. The first version featured lead singer Wee Gee Howard doing his great David Ruffin derived wails to maximize the emotion quotient. That's the version available on the single. In 1973 when Volt did a greatest hits set, the talented L.J. Reynolds had already replaced him. The take with L.J. Reynolds is the one that has been picked up by more compilations and greatest hits packages. Arguably, the first take with Howard was the best as the second one lacked the spontaneity of the earlier recording. Fans will probably like both versions but certainly both should be heard.
Here's a video treat of the mighty dramatics (Ron Banks, L.J. Reynolds, Larry "squirrel" Demps, Lenny Mayes and Willie Ford)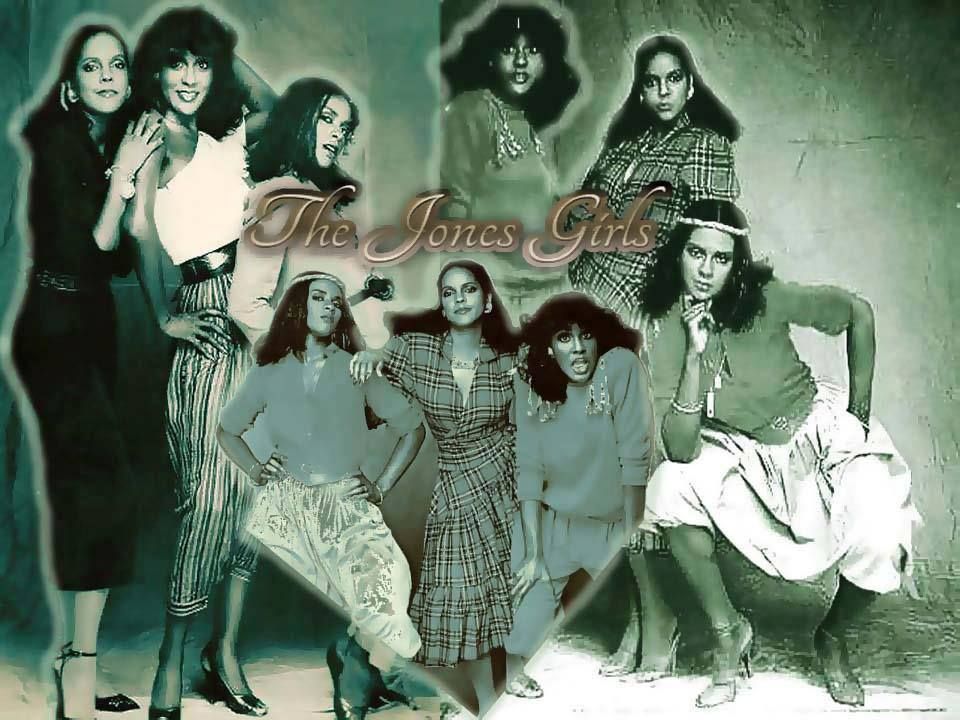 THE JONES GIRLS (brenda, shirley, valorie)
By Chris Rizik
If one of the missions of Soul Tracks is to highlight great artists who haven't received their "props," we'd need to look no further than this trio of sisters from Detroit. For during a half decade between 1979 and 1984, Shirley, Valorie and Brenda Jones created some of the most glorious Soul music around.
Born and raised in Detroit in a gospel singing family, the Jones Girls spent the better part of the 60s and 70s as sought-after backing vocalists, first regionally and then on a national basis. Their attempts to break through as a singing group on a number of smaller labels (including a brief stint at Curtis Mayfield's Curtom label) failed, and they seemed destined to spend their careers harmonizing behind bigger artists. However, while serving as Diana Ross's backing group during a mid-70s tour, the girls were "discovered" by Kenny Gamble and were signed to Gamble & Huff's Philadelphia International Records.
They came out smoking on PIR with their eponymous debut album and the infectious dance single "You Gonna Make Me Love Somebody Else," which stormed the pop, soul and dance charts. They followed with the beautiful ballad, "We're A Melody," a prototypical Philly song with sophisticated arrangements wrapped around their wonderful harmonies.
Both drop dead gorgeous and talented, the Jones Girls were individually accomplished singers; but together, their voices were absolutely heavenly. And at PIR they found the perfect match in the melodic writing and lush production that Gamble & Huff and Dexter Wansel/Cynthia Biggs provided them. Their second and third PIR albums were gems. At Peace With Woman and Get As Much Love As You Can featured a number of now classic cuts, including the club favorite "Nights Over Egypt," the sassy "I Just Love the Man" and a timeless cover of the Stylistics' "Children of the Night."
In what would prove a career mistake, the Jones Girls left Philadelphia International for RCA Records in 1984, and couldn't recapture the magic. They retired the group in 1985 and lead singer Shirley Jones went solo, returning to PIR in 1986 for Always In The Mood and its #1 hit, "Do You Get Enough Love." She continued to record sporadically over the next decade, and the group reunited from time to time for special concerts and issued a 1992 reunion album, Coming Back, in Europe.
The sisters spent much of the next decade raising their children, occasionally reuniting for shows (particularly in Europe) and providing guest vocal help to other artists. They released Best of the Jones Girls in 2000, a great sampler of their work on PIR and an essential purchase for lovers of sophisticated, well orchestrated soul music. Sadly, sister Valorie died the next year.
Brenda Jones ultimately moved to Atlanta, where she sang frequently with her four-piece band, performing both Jazz and R&B numbers, including several Jones Girls tunes. She later moved to New York after her children were grown, to have a more active performing and recording schedule. Brenda died tragically on April 4, 2017 after being hit by an automobile.
Shirley Jones is based in Atlanta and has appeared in several stage plays and concerts in the US and Europe with such artists as Jean Carne, Glenn Jones and Cherelle. In 2010, after a long recording break, Shirley released the solo album, Feels Like Heaven.
Despite their relatively brief recording period on PIR, the Jones Girls' exquisite harmonies and engaging stage presence, combined with the uniformly excellent songs they received, created a powerful musical legacy that continues to this day.
The stunning Jones Girls exploded on the scene with this one! Love their exquisite harmonies!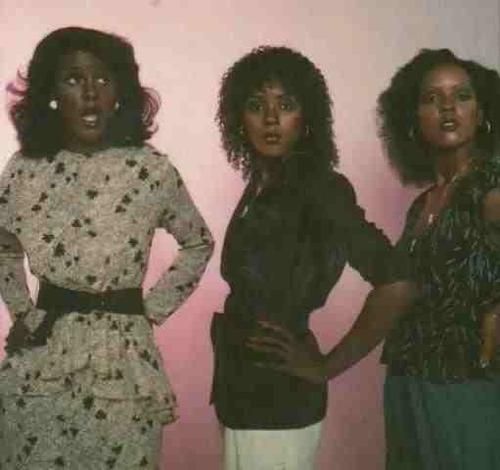 Stunning vocals by the stunning Jones Girls
The Jones Girls marathon. Some of their great recordings with those heavenly harmonies! Enjoy!!!!
MINNIE RIPERTON
The voice of an angel!!!! Besides Natalie Cole and Valerie Simpson, Minnie Riperton is a favorite female vocalist of mine. I enjoyed hearing Minnie sing and using that God-given range of hers. Nobody can go as high as Minnie can and she showcases her extradionary range on her many classis recordings! Her "Adventures in Paradise" LP is one of my favorite albums of all time! Well enjoy the late, great Minnie Riperton and that god-given range!
The ADVENTURES IN PARADISE album with Minnie posing like the vocal queen that she is! Minnie actually was attacked by the first real lion that is pictured with her!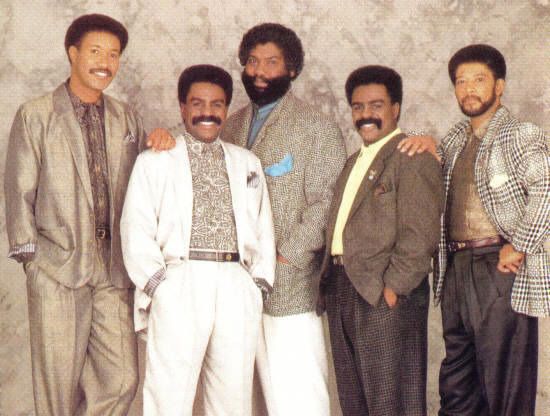 THE WHISPERS (Led by the twins Wallace "Scotty" Scott and Walter Scott with Nicholas Caldwell, Leaveil Degree, Marcus Hutson)
The smooth, classic sound of the legendary r&b supergroup The Whispers! This classic is the epitome of "old school classic r&b/soul". Enjoy!
The Whispers performing one of their classics!
More of the great Whispers!
Walter & Scotty!
PHYLLIS HYMAN
The one and only Phyllis Hyman