G

R

A

C

E

2

'

s

Profile Page
Information Written by

G

R

A

C

E

2

86
Hello All:
My name is Grace. I live in Massachusetts USA. I'm a friendly middle-aged gal who has raised two children. I was on SS a few years ago but got side-tracked. Now I'm back and am enjoying myself immensely.
When I reached an age of understanding, my parents explained to me why they named me Grace. They told me that they wanted me to have a constant reminder of how I should conduct myself. That was a beautiful gift, and one which I have bestowed on my own daughter.
As far as singing is concerned, I have wanted to sing since I was a little girl. Music is my "go to" in times of sadness, joy, love, actually any emotion. Music helps me through it. If I stop in and comment on your song, rest assured that I have listened to the entire song. Please don't leave any copy and paste comments on my songs, and please don't comment if you haven't listened to it.
I must mention one thing that bothers me a great deal and that's when people make a zillion comments on someone's page just so it will fill up and the singer will have a lot of comments. That's just plain silly. I think 1- 4 comments are plenty. Please don't fill my page with a ton of comments.
Often people just go from person to person and leave copy and paste comments on everyone's songs, hoping for return comments. I think this is just silly and it isn't why I'm here. If I comment on your song, please don't feel the need to reciprocate on one of mine. I don't worry about such things. I'm here to enjoy myself and I won't get caught up in any kind of drama. There is one thing that I LOATHE and that is when people type RIP when someone has passed on. Is it so difficult to type Rest in Peace? It's almost like they can't be bothered.
I am a survivor of two types of cancer. I'm fortunate indeed and I try to encourage women to get their mammograms. My breast cancer was found very early in a mammogram. DO IT LADIES.....It can save your life as it did mine. It's very scary to hear the words when you don't expect it, but it happens!! I'm living proof. The second type of cancer I had was an aggressive type of skin cancer, but it appears to be gone as there is no reoccurrence after ten years. Thank heaven!! I am truly blessed.
UPDATE: May 29, 2019: I spent 10 days in Massachusetts General Hospital. I came very close to not making it. I was in septic shock. No one seems to know why. I had a fever of 103 and was in a coma for 14 hours. I'm grateful for your prayers and for the amazing doctors at Massachusetts General. ....and the nurses. The nurses work so darn hard and they have so much responsibility. I would never, ever be a nurse. They are saints.
Take good care all. Keep singing - it's good for the soul

Much love,
Grace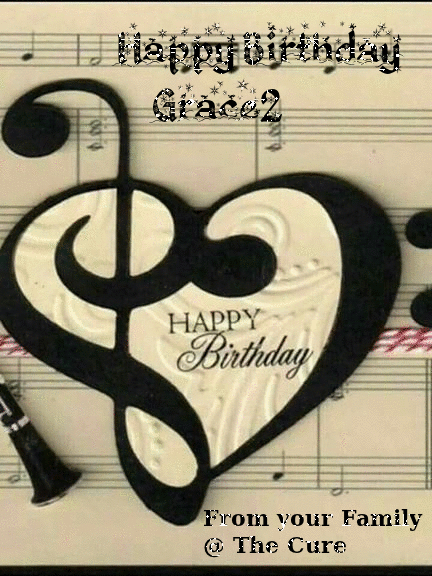 http://www.singsnap.com/karaoke/forum/topic/c11e5ce6]

http://www.singsnap.com/karaoke/forum/topic/c11e5ce6?page=9b1c6]

http://www.singsnap.com/karaoke/forum/topic/c11e5ce6]