G-rockv27's

Profile Page
G-rockv27's real name is Gil "G-ROCK" Chavez. Gil is 41 years old, is located in Michigan / USA and has been a SingSnap member since February 2, 2007. He has a total of 29 public recordings that have been viewed 2,663 times and 11 achievement points.
I'm addicted to Karaoke! I've been a host for 15 years now and just love it! When I'm not singing, I love to cook! Any ladies out there want a man to cook for them? I'll gladly do it!

UPDATE 3/6/08: I recently became the new lead singer of a local blues band called The Downriver Blues Project. I had my first of many shows with them back on 3/6/08. I truly impressed them. To those who are in town, and to those who are cming to town, if you'd like to know more about this, feel free to ask!
Oh also, I'm looking for more ideas on songs to record on here, so please, feel free to give me some ideas. As long as this website has them, and as long as I know them! I will do my best to fulfill every request I get.
Come visit the official G-ROCK v2.7 MySpace Page!!!!Just click here.
ATTN: Michigan Singsnappers! If you are interested, myself and a couple others are planning ouor upcoming Michigan Meetup III party. Problem is, we don't have a location yet. So if you have any ideas, please click the link below to visit the event page.
Michigan Meetup Event Page. Click here!
Also, I recently reached my 1-year mark here on singsnap. And to commerate this occasion, I've listed my Top 100 songs that I've recorded. To view my Top 100, just click here!
Ladies feel free to sing with me
Open Duets:
Tilt Ya Head Back - Christina Aguilera & Nelly
Picture - Kid Rock & Sheryl Crow

That's What Friends Are For - Dionne Warwick
Love Shack - The B-52s
I've Got You Babe - Sonny & Cher
Crusin' - Huey Lewis & Gwenyth Paltrow
Boondocks - Little Big Town
You're The One That I Want - John Travolta & Olivia Newton-John
You & I - Eddie Rabbitt & Crystal Gayle
Summer Nights - John Travolta & Olivia Newton-John
(Keep Feeling) Fascination - Human League
I Finally Found Someone - Barbra Streisand & Bryan Adams
Whiskey Lullaby - Brad Paisley & Allison Krauss
Jackson - Johnny & June Carter Cash
C'Mon N' Ride It (The Train) - Quad City DJs
Baby It's Cold Outside - Tom Jones & Creys Matthews
Endless Love - Lionel Ritchie & Diana Ross
Don't Go Breaking My Heart - Elton John & Kiki Dee
Who Says You Can't Go Home - Jon Bon Jovi & Jennifer Nettles
Music Of My Heart - *NSYNC & Gloria Estefan
I am an OFFICAL member of the National Organization of Men Against Amazonian Masterhood
Here's are logo: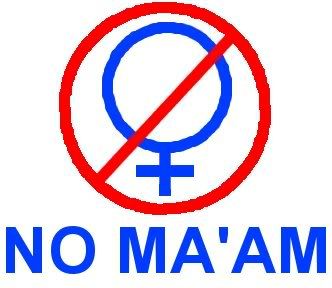 Hi5 Layouts at Pimp-My-Profile.com / Aquarius