Profile
This is a song I REALLY

LOVE

!!!
Believe it or not, I have talked many times to the moon. Often, wondering if he, the man in the moon ever really listened or heard me. IF he only knew!

I can truly relate to this song and wished they had this in SS but this the only way I can express somewhat how I feel sometimes late at night, when all is peaceful in my surroundings, at the end of the day, after all has been accomplished be it a lazy or productive day for me. Songs and music certainly speaks volumes and sometimes just a little music is what is needed, or singing just to make a day or night go smoother or brighter.
Now, IF I could ONLY truly be one of those really gifted singers, as so many talented people are here, but nonetheless, I try and overall, the ending result is, it makes me "HAPPY".....so that's all that matters I suppose. A

is worth a thousand words sometimes, but music speaks to one's heart and soul. I've found over the duration of my stay in SS land thus far, despite who I've heard sing, whether dear friends or strangers, each has their own unique voice and that is what makes every listen so special to me.

Music is indeed life, as it tells a tale of many things that takes us all down avenues in the past and present time. I couldn't begin to imagine a world and life without music. The dead silence would be devastating. Thank goodness for music and voices. This worlds a much more beautiful place because of them both.

God's always had a hand on me in my life, in everything I've been through or should ever go through. I truly am blessed he has hold of my

heart and he has always blessed me daily although there are times, I've forgotten to thank him enough.
I thank God for me, for my loving family and for my friends here in SS.
Many of you have been a source of joy in my life.
Thank you for all you have shared over the course of my time so far here in SS land.

I am so grateful to all who serve in any manner to save and protect lives, despite what profession it might be. And though some of you are still actively in it or may have had in time past, you all have my admiration and undying gratitude. Thank you for your loving dedicated services.
One thing that is the most precious gift to me which I am wearing with pride ....and keep on all the time is a personal "Dog Tag"...from someone whom I love dearly and I wear it with pride as you can see here, just the typical metal chain but not revealing tag at the bottom out of respect for his privacy and protection reasons BUT he is very much alive and I thank God for that.

Thank you Dear Donnie for your precious ( Dog Tag ) ...gift. A gift that was one earned throughout your entire life till now, almost 39 years and counting. A priceless and treasured keepsake that will always lay close against my heart.
Most usually know the real reasons why there are dog tags. But in this case, it is because I appreciate all the sacrifices over a life time thus far he has and is still providing to ensure our freedom and safety, as well as all those who did and or have died and who still are active.
Sometimes, it's the little things that are overlooked and stored away, untouched and unnoticed and taken for granted.
Life is too short in itself, for one to be so blinded by all the fast paced actions in life to not ever take a few moments to really TRULY stop and see the beauty before us.
Some of them unfold before us but are only around for a few minutes...and in a flash and blink of an eye, gone, like that of a sweet sunset and or sunrise, and a favorite of mine to try and catch a glimpse of, after a rainfall...is that wondrous colorful hues of a rainbow....so far away, like that of a distant shoreline, of variant colors....beautiful to behold far away, far from reach and from that shall I have always had the ability to "Dream"....ever since I was a toddler until now.

I feel one ought never be ashamed to admit to daydreaming because it gives purpose and meaning in life, something to hope for and hold onto. Dreams to me are like unanswered prayers in life.
Lord knows I've had my share or trials and hardships in life, and my most beautiful memories of my childhood are my most cherished ones, whereby my father was the most loving, peaceful, kind and understanding dad a daughter could have ever dreamed of having.
Dreams are not so far fetched IF only you choose to believe that it will come to fruition, although it may at times take a long time and perhaps one or two might not come true, but it doesn't mean you can't keep dreaming hehe.
There might just be a good reason why if one did not become real, for it is only he, the heavenly Father above who sees and knows all, that he might not see it fit to fulfill, if it is not in his plans for us.
I entrust whatever it may be, the only thing I will say, is that he has seen me through every obstacle within my life. He has been SO good to me, indeed, more then I've given him credit. After him, the closest thing to me are my loving children and grandchildren.
They have each individually blessed me and having had our share of struggles in life, at times being a single mom....they mean EVERYTHING in the world to me. We MADE it through it all. They are all my pride and joy and always will be!

This has always been a favorite pass time of mine whereby, I have had for a few years to date, been singing for fun, for I definitely lack in great vocals like a few dear friends whom I've come to adore and love that possess the most unique and amazing vocals in this world.
There are so many talented singers too whom I've heard and left some feedback over time. As some of you who have come to learn of my being, know there are too main important things to me...one is always encouraging others to be kind and compassionate towards others....that in itself, meaning to

love one another "Unconditionally"...accepting each for their flaws and all, for none of us are perfect at all. And along with that must also be "Forgiveness"....they both go hand in hand.
Without either, it is for sure going to fail at some point. It pretty much sums it up, that in me, that IS all I claim to be and shall always strive to show not only through words but actions as well. As I have always said that time will, and has always revealed everything.

I used to try and keep up with visits to friends and others studios...but quickly realized that it is almost impossible, especially lately with some health issues am faced with. But in saying so, it would still have taken me hours to achieve and I just don't have that adequate time in a days time daily to complete my rounds.
And if some of you might otherwise find it easy enough to do and should wonder why so difficult a task for me...Well, I as most who know me well enough now, and as you if you are taking time to read all this thus far, realize that when I do listen to a song, I typically listen entirely through...as we all know each song lasts at least 2 minutes to over 5 or more..so if you do the math, time wise , and add the simply true fact....that this little ole gal here tends to leave novel like comments most times.....hehe....I just couldn't sit plastered to my PC and SS 24 hours a day! (Lol)

So!!! I have learned now that if and when I am able, I will take the time, to visit and nothing about it or me has changed, I just had to take a step back and reevaluate myself and my situation and realize that I have to consider my own self too and what medical stuff I am faced with and tackle them one day at a time and believe me, when I am able to, shall stop by and give a holler at you...hehe! Till then, I shall always pray that all remains intact and well on your end and that the good lord always keeps us all safe and blesses us daily and our friendship, for many more years to come!

I am so glad I came across SS over four years ago. It has brought me many months of happiness and the beautiful friends in my life and though we sometimes each have our own obstacles to tackle, daily....one things for sure, I hope time will prove, lord willing, I shall endeavor to try my best to always be there for you, as you have been for me.

Through thick or thin, for better or worse, I am however a so called (DOG) under Chinese Zodiac...but I am loyal and loving yes but to just PEE on someone I love is way out of this pups character, so maybe in reality I am only half breed? (Lol)....I just couldn't and wouldn't EVER dream of doing harm to anyone much less pee on them, and if someone else pee's on you, I'll for sure at that point defend you EVEN IF I HAD to pee right back on them for you and I'll be there for sure to help dry you off..hehehe...but the pee'ing won't be coming from me, least I hope not. (Lol). I hope we are all blessed with many more years to come. I Love You Guys! hehe!
In loving memory of Stephen Godfrey. "June 4th". 2019
"Oh I believe"
My dear friend Steve,
Roses , some red like that of the color

love.
Thar's something we all know.
Violets , no different then like when we're blue,
That much is true.
And sad was my heart the day you spread your wings and flew home.
Yet, it isn't unfamiliar to us all,
Something we surely go through with those whom we hold dear.
Oh I believe, so much so,
That within our lives, being those of whom you knew,
You indeed blessed us with joy and laughter,
And the lingering memories made forever sealed within the hearts and mind,
Of many whose paths you crossed, with a friendship so dear,
Be it near or afar, love knew no boundaries.
But one things for certain, the friendship we cultivated and nurtured over time,
A priceless gift from one to another,
Oh, I believe, God knew we all had love, and the kind that gave and flowed,
Was surely heaven's hand in the making.
But lord knows, how I do miss you so.
"You, Steve, were a man with a BIG heart, may I remind you, once again?".
But the love you shared and gave unto me will forever shine.
Deep within, and the chimes you provided me,
As you always said, would remind me of you,
I am sure, as beautiful when the breezes blow,
As it is sheer delight within these ears of mine,
Oh, I believe, there is no doubt,
Shall too, from your heart, you are singing praises with the heavenly choir above,
Be it ever so pleasing to our heavenly Father.
For now, where you reside, I have yet to pray and hope,
That such as you've already done among those here before,
That hopefully, when all has been said and done,
That our lives and mine are favorable enough within God's eyes,
And in turn the true love we give freely, without reservation,
Will someday, bring us to the truest love of all.
A final resting place, one of pure love, right where you are.
Oh I believe, with my whole heart,
There will come a day, we will meet again,
When we are weak, he's our rock.
In times of sorrow or whatever turmoil be it or that which we lack,
And in our time of need,
He will see us through.
Where we fail, or fall, he has our back, and gives hope and strength.
When we sin, he forgives those of real remorseful hearts.
For where there is great unconditional love,
It will guide and lead the way.
A straight and narrow path, yet undivided and glorious one,
Hence at it's journey's end, just beyond the gates,
Beauty unimaginable currently to us below to behold,
Lies eternal bliss, we so long to feel and see.
Abundantly radiant of love never before felt,
Encompassed with insurmountable peace indescribable.
That of everlasting life.
Oh I believe, "Yes! I believe",
That God is love, and love is God.
A "HOME" unlike any other,
His kingdom of

love!
© Maylyn (6/24/19)
Dear Sweet Char, it saddened my heart so to start off the New Year 2015 with having lost you on January 9th sweetie and I know you battled it right to the very end for you are a tough cookie, and you were such a talented singer with the voice of an angel. A loving friend to us all, and you sure were filled with such beauty and grace about you when you sang your heart out, it was so beautiful and often times mesmerizing.
You truly enriched my life whether you really knew it or not and my only regret before you were called home to rest your weary bones was not having had the chance to ever have met you in person as it was always my hearts desire to have done so. It would certainly have been so wonderful and we would have sang some duets together and had some quality time together. But I am so grateful to God he did allow our paths to cross for you were always a spritz of sunshine to any day. As much as I miss and love you as do many others here. God had more need of you and other plans for you so we must understand and accept that. But I do take comfort in knowing you are pain free and having fun hanging with all the past friends who have went home too and your loved ones.
We shall meet again one sweet day sweetie. As Pastor Kevin had promised to be waiting on the other side of that beautiful river to greet me and take my hand, so shall you am sure. RIP Sweetie. You deserve it and know you may be gone but never forgotten. I

love you!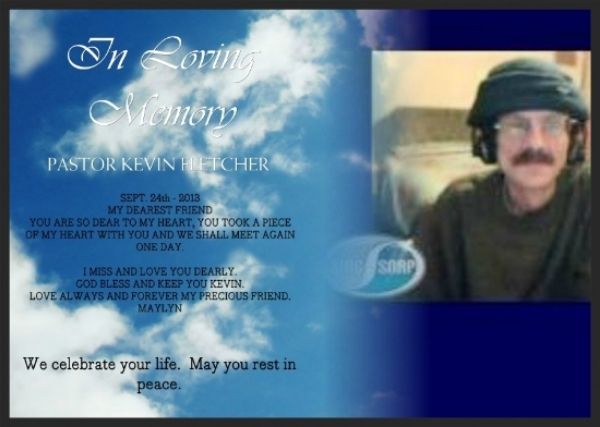 My dearest friend Kevin....you were always like the big brother I never had in my life but you now went home to be with the lord Sept.24th and it hurts me so to see you have to leave us, all of us who love you so much. You impacted my life in such a beautiful and loving way and all you sang and shared in your sermons, they all meant so much to me ever since I got to know you, each day of mine was even more blessed and beautiful because of you. Your heart was most kind and gentle and pure and filled with immense love for us all. It was so easy to love you unconditionally Kevin, you enriched my life endlessly for who you were. You truly loved me as much as I did you, for what each of us was and no fancy frills or anything in this entire world or riches could ever compare to the treasured gift of friendship I have with you...nothing.! No words could truly convey my sorrow from missing you now.
But I know you would want me and all who truly loved and cared about you to not be sad but now rather rejoice in knowledge that you are in the most beautiful place we will all hope to be some day and free from suffering and as much as I dearly miss you, I will never forget you telling me how one day, you will be on the other side of that beautiful river you described, waiting for me to hold my hand. One day my dearest precious friend. Thank you for all the beautiful memories we made and for all the beautiful gifts you so kindly sent me over time. They will forever be a loving reminder of the beautiful and loving friendship we were eternally blessed with. With you that moment you left to go home you took a piece of my heart for safe keeping until we meet again, on the sunny beautiful river. I will never forget you nor will I ever stop loving you.
I just know you have got to be singing your little heart out and doing what God intended for you to do at home. He had more need for you though he knows how much we are missing you and always will. You were always there for me no matter what and prayed for me daily through good, bad or hard times. You never gave up on me, ever and always checked often to see how I was doing. Your friendship was of the truest and most beautiful kind, one that was given unconditionally to me and everyone who you knew and loved. I will always be so glad in that our paths crossed. I'll ALWAYS love you dearest Kevin. You are with me in heart and spirit now, this much I know. You mean the world to me, before, now and always. Gone home but never forgotten. Rest in peace my beautiful friend. Love you Kevin.
A special tribute to some of the dearest friends I have lost recently here. It tugs at my heartstrings every time one is called home and the pain sometimes unimaginable and tears real for I truly did love and care for you deeply, still do. You were family to me, like a brother I never had. Sometimes we just can't comprehend the reasons why things happen and why some are called home too soon, but we try, but it is what the good lord wants, not what we want, we just have to take a leap of faith into believing he knows, he needed you home for a even greater task for your earthly tasks were completed, his reason for your being on earth, you served him well and touched the lives of so many throughout life including mine.
You may never have realized just how much you meant, I carried you in my heart, and loved and respected each and every one of you for the person and friend that you were. I will never forget what you meant to me and the joy you brought in knowing you if even from afar, you meant a lot to me and I will never forget how you enriched my life, lest I never take a day for granted how quickly in the twinkle of an eye either one of us is called home. I love you, RIP, for I find comfort in knowing we shall one day meet again.
I know you are smiling down upon me and your friends here. Thank you for having enriched my life with your love and friendship over the past months. You are missed and loved, God bless you and your families. I'll be meeting you at that rainbows end I have always been chasing all my life, one day where I know you'll be waiting and welcoming me too with open arms, meanwhile you just keep singing with the choir of angels as beautifully as you always have and I'll be singing down here and being the silly, goofy and kid at heart as you have always known me to be too

I am glad I have always thought of and respected and treated the elderly and just people in general the same way hopefully I'd like to be as well. Both my parents are RIP now but it doesn't stop me from being the same to others because they are some one else(s) mother or father and perhaps they don't have any children or lost the only child they had. It really tears and tugs at my heart strings to see so many who are uncared for and or unloved or abandoned.
If little bluebirds fly.....then why..oh why...can't I?

God has blessed me with a loving family...they are most important to me in life then anything else other then God himself. Love them with all my heart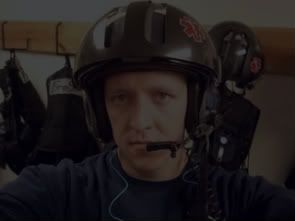 I am a firm believer that people should enjoy doing what they love, whether that be outdoor activities, indoor or just plain curling up and reading a good book or watching TV with someone you love.
Love listening to rain, lightning storms are a sight to see and I'm always in awe of the spectacular show from a distance or within a safe structure of course.

But it is just a reminder hence that from a storm there always comes a ray of light, sunlight, moonlight, it is just a reflection into our own souls in my opinion that we are all unique in our own ways and despite that, we yet share a lot of similarities in life, we go through obstacles and we over come plenty, if we just have faith, love and hope.
In the twinkle of an eye we are gone, so I truly cherish my family and loved ones, my friends, new friends I hopefully make a long the way and I appreciate the kindness that radiates from the love that is given and received back, everyone longs for this, life is beautiful, happiness is what you make it, so I usually do not let things keep me down for long.
I have been hurt, stomped on before but I picked myself up and kept chasing my dreams, because I just knew at the end of that colorful rainbow was beauty and I'd always already had my so called pot of gold ( gold being my family & friends all throughout my life ), I just wanted to catch that little leprechaun, thinks he is cute and he would fit just perfect in my little pocket with his 4 leaf clover

God bless you all, and I hope you all will always find peace and happiness! :o]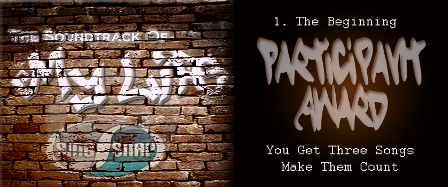 My heart is always in deep gratitude for the servicemen and women who dedicate their life and make many sacrifices to ensure our safety and freedom. Many never made it home, families lives never to be the same again.
We are so lucky, to have what we have, freedom..our loved ones to cuddle at night with, to kiss goodnight, to say "I LOVE YOU" face to face...children we love to hug and watch grow...we owe this all to all the service men and women, all the different forces, army, navy, marines, police, firefighters,doctors..nurses...all the lives, they have continued to try and protect and save. Thank you could never be said enough by me.
Let us never forget. Sacrifices made ....Only those who have suffered the loss of a loved one truly knows what that is like..to willingly go not knowing what is in store daily..but to leave it in God's hands..and as for me, each time a life is lost...another star is created in the nights skies...for yet we live to see another day and the beauty this world has, if only there were peace throughout...but we can only keep praying and hoping.
I am more blessed by having the opportunity to have joined and helped a tiny bit. I pray God's blessings on them all and my prayers be heard.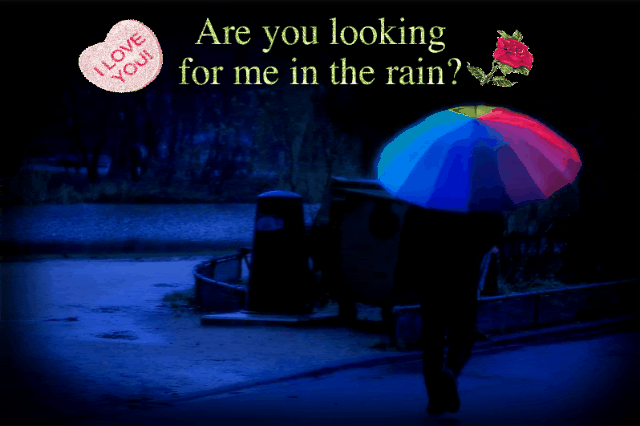 I am building myself a snowman thanks to Winterfest SS, week 1 I earned my two eyes so far, yay ! :o]