DIMMPLES'

Profile Page
DIMMPLES' real name is AMY MARIE COVIAN. AMY MARIE is 43 years old, is located in California / USA and has been a SingSnap member since November 2, 2006. She has a total of 78 public recordings that have been viewed 10,132 times and 34 achievement points.
<!-- Facebook Badge START -->Amy Covian


Create Your Badge<!-- Facebook Badge END -->
Me and Mom on her Birthday Looking the Sezzy ones hahaha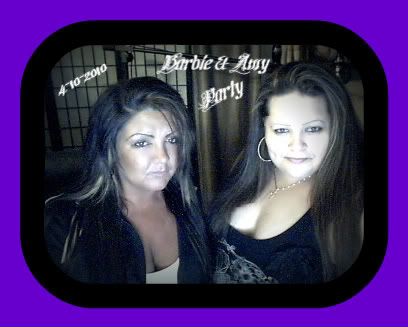 A man walking along a California beach was deep in prayer. All of a sudden, he said out loud, "Lord, grant me one wish."
Suddenly the sky clouded above his head and in a booming voice the Lord said, "Because you have TRIED to be faithful to me in all ways, I will grant you one wish."
The man said, "Build a bridge to Hawaii, so I can drive over anytime I want to."
The Lord said, "Your request is very materialistic. Think of the logistics of that kind of undertaking. The supports required to reach the bottom of the Pacific! The concrete and steel it would take! I can do it, but it is hard for me to justify your desire for worldly things. Take a little more time and think of another wish, one that would honor and glorify me."
The man thought about it for a long time. Finally he said, "Lord, I wish that I could understand women. I want to know how they feel inside, what they are thinking when they give me the silent
treatment, why they cry, what they mean when they say 'nothing', and how I can make a woman truly happy."
After a few minutes God said, "You want two lanes or four on that bridge?"
Life is like a song
When we are happy
the life sings a happy song
When we are sad
the life sings a sad song
Life is like a song
It just tune to the
music which you turn on
Life is like a song
It shows all the
High notes and low notes
in your way
Life is like a song
Even after having
a hectic life like a rock song
It only and always
gives a peace of mind
Because the words
of the song are
of your own
Life is like a song
The Most Beautiful Flower::
The park bench was deserted as I sat down to read
Beneath the long,straggly branches of an old willow tree.
Disillusioned by life with good reason to frown,
For the world was intent on dragging me down.
And if that weren't enough to ruin my day,
A young boy out of breath approached me, all tired from play.
He stood right before me with his head tilted down
And said with great excitement, "Look what I found!"
In his hand was a flower, and what a pitiful sight,
With its petals all worn - not enough rain, or too little light.
Wanting him to take his dead flower and go off to play,
I faked a small smile and then shifted away.
But instead of retreating he sat next to my side
And placed the flower to his nose and declared with overacted surprise,
"It sure smells pretty and it's beautiful, too.
That's why I picked it; here, it's for you."
The weed before me was dying or dead.
Not vibrant of colors: orange, yellow or red.
But I knew I must take it, or he might never leave.
So I reached for the flower, and replied, "Just what I need."
But instead of him placing the flower in my hand,
He held it mid-air without reason or plan.
It was then that I noticed for the very first time
That weed-toting boy could not see: he was blind.
I heard my voice quiver; tears shone in the sun
As I thanked him for picking the very best one.
"You're welcome," he smiled, and then ran off to play,
Unaware of the impact he'd had on my day.
I sat there and wondered how he managed to see
A self-pitying woman beneath an old willow tree.
How did he know of my self-indulged plight?
Perhaps from his heart, he'd been blessed with true sight.
Through the eyes of a blind child, at last I could see
The problem was not with the world; the problem was me.
And for all of those times I myself had been blind,
I vowed to see the beauty in life,
And appreciate every second that's mine.
And then I held that wilted flower up to my nose
And breathed in the fragrance of a beautiful rose
And smiled as I watched that young boy, Another weed in his hand,
About to change the life of an unsuspecting old man.

Spice up your Twitter with some Twitter Backgrounds

Create Twilight and New Moon pictures.

Create Twilight and New Moon pictures.
*****AWARDS IVE WON TOP BEING THE MOST RECENT**************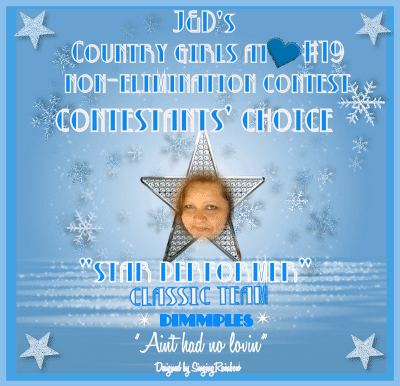 border="0" alt="Photobucket">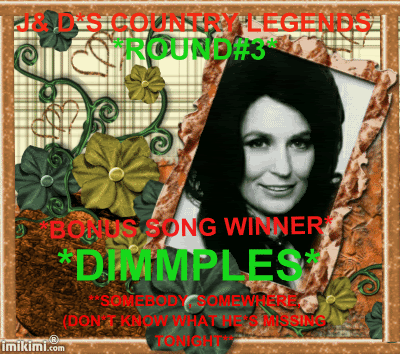 </a