Profile
LEVEL 70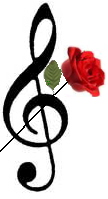 I am 67 years old and have been singing, pretty much, all my life. Was raised in church since the day I was born. My life story is a long one, so, I will skip over a lot... At the young age of 21 I lost my husband who was 25 years old. He drowned in a hunting accident in an icy lake, while, duck hunting. Our daughter had just turned one year old. He had always hoped I could record an album. Three months after his death, I went to Nashville and recorded my first album. (March of 1975)...In 1996 I recorded my 2nd album..."Teardrops On The Altar" album...in about 2003 my group "Heartstrings" (myself and two of my sisters) recorded an album.
My life has always been full of music and now in my older years and having health issues and home most of the time, except, church. I am really loving Singsnap and keeping more and more music in my life!
Feel free to sing with me if you'd like.
s/Debbie...P.S...you can find me on my YouTube Channel (Debbie Skinner) and listen to songs I wrote and recorded from the two albums. (MY MUSIC IS NOT AVAILABLE FOR SALE ONLINE)
Link to one of the songs I wrote.
I Want To Walk With Jesus....written by: Debbie Skinner
Another song I wrote...
He Was Hellbound & Whiskeybent...written by: Debbie Skinner
I did not write this song...this is a live recording of when I sang it at a church. I am playing piano and singing this...
This is the Title Song on my 1996 album