Profile
LEVEL 61
I'm a fairly new member to SS and am having fun learning about all the cool SS features and meeting other people who love to sing! I especially love the open duets and getting to sing with other people - around the world! Also, I think I've become an SS contest addict.

I'm originally from Hawaii but have been a California girl for a long time now. I look forward to meeting more music-loving people!
I've sung in various places - restaurants, weddings, funerals, church, sidewalks. My dream is to be a lounge singer - from home. Wouldn't it be cool if SS had a Singsnap Lounge where singers could book sets at certain times? And maybe even have a tip jar so we could raise money for our favorite causes.

My dear husband, Michael (AKA David Creative), who passed away in 2015 was an extremely talented singer and songwriter who never attained the fame he deserved - you can listen to his songs on youtube. He let me sing on one of his CDs - Hallelujah Bound:
Regards,
Daphne

Pepsi's December Birthday Bash - December 2020
Fly Me to The Moon - Frank Sinatra
http://legacy.singsnap.com/karaoke/r/c5be49e01

Paula and Emma's Hooked contest - November 2020
First Time Ever I Saw Your Face - Celine Dion
http://www.singsnap.com/karaoke/r/c3b852825

Sisterraindrop's Review of 2020 - November 2020
Help Me Make It Through the Night - Willie Nelson
http://www.singsnap.com/karaoke/r/c19dd78dd

Tiger's Anything Goes - November 2020
Smile - Nat King Cole
http://www.singsnap.com/karaoke/r/b469407ed
You're No Good - Linda Ronstadt
http://www.singsnap.com/karaoke/r/af6190375
I Love How You Love Me - Bobby Vinton
http://www.singsnap.com/karaoke/r/c57f99cd5
How Deep Is Your Love - Bee Gees
http://www.singsnap.com/karaoke/r/bf77ac121

Mysticrose's Royal Seasons - November 2020
He's Out of My Life - Michael Jackson
http://www.singsnap.com/karaoke/r/bb75d4b95

Pepsi's November Birthday Bash - November 2020
I Only Have Eyes For You - Art Garfunkel
http://www.singsnap.com/karaoke/r/bea138925

Brenda's Happy Thanksgiving - November 2020
You Made Me Love You - Patsy Cline
http://www.singsnap.com/karaoke/r/bb8da2065

Tiger12's Mixing the Genres - November 2020
Sway - Julie London
http://www.singsnap.com/karaoke/r/c49ef8885
Desperado - Linda Ronstadt
http://www.singsnap.com/karaoke/r/bba0816f5
Answer Me My Love - Nat King Cole
http://www.singsnap.com/karaoke/r/bb99fbe4d

Sweetsuejustyou Glittery contest - October 2020
Moonglow - Rod Stewart
http://www.singsnap.com/karaoke/r/c0bb7efcd

Tiger12's Winter contest - October 2020
Eiderweiss - - The Sound of Music
http://www.singsnap.com/karaoke/r/c2934dd51
The Very Thought of You - Tony Bennett
http://www.singsnap.com/karaoke/r/c39750849
Ben - Michael Jackson
http://www.singsnap.com/karaoke/r/c68e89091

Tiger12's Bangin Fireworks contest - October 202
You Belong to Me - Patsy Cline
http://www.singsnap.com/karaoke/r/c39830125
Great Balls of Fire - Jerry Lee Lewis
http://www.singsnap.com/karaoke/r/b67ebe7e5
Smoke Gets In Your Eyes - The Platters
http://www.singsnap.com/karaoke/r/bf9071411
I Love You For Sentimental Reasons - Rod Stewart
http://www.singsnap.com/karaoke/r/c49fdcfc9

Sisterraindrop's Nightmare contest - October 2020
Someone to Watch Over Me - Linda Ronstadt
http://www.singsnap.com/karaoke/r/c2b990e65

Mysticrose's Carnival - October 2020
Makin' Whoopee - Ella Fitzgerald
http://www.singsnap.com/karaoke/r/c4a64f22d

Tiger12's Mega Mix - October 2020
Over the Rainbow - Il Divo
http://www.singsnap.com/karaoke/r/c1a74d309
Tears in Heaven - Eric Clapton
http://www.singsnap.com/karaoke/r/c1af21089
Chances Are - Johnny Mathis
http://www.singsnap.com/karaoke/r/bf90be599

Xtine's Battle of the Giants - October 2020
How Can You Mend a Broken Heart - Bee Gees
http://www.singsnap.com/karaoke/r/ae5f62169
Till There Was You - Beatles
http://www.singsnap.com/karaoke/r/c18389361

Pepsi's October Birthday Bash - October 2020
The Writings on the Wall - Paul Simon
http://www.singsnap.com/karaoke/r/c071c27e1

Tiger12's Through The Years contest - September 2020
In the Wee Small Hours of the Morning - Barbra Streisand
http://www.singsnap.com/karaoke/r/bb9c78e81
Writings On The Wall - Sam Smith
http://www.singsnap.com/karaoke/r/c5b7f06f9

Tiger12's 70's & 80's contest - September 2020
Every Breath You Take - The Police
http://www.singsnap.com/karaoke/r/c0b1fc9a9

Brenda's Welcome Autumn contest - September 2020
I'm Sorry - Brenda Lee
http://www.singsnap.com/karaoke/r/c48397099

Shandebel's Anniversary - September
The First Time Ever I Saw Your Face - Celine Dion
http://www.singsnap.com/karaoke/r/bb753b121

Tiger12's Country Music contest - September 2020
Crazy - Leeann Rimes
http://www.singsnap.com/karaoke/r/b2603a459

Sisterraindrop's Heart contest - September 2020
I Can't Stop Loving You - Ray Charles
http://www.singsnap.com/karaoke/r/b38688e19

Xtine's Through the Decades - September 2020
Georgia on My Mind - Ray Charles
http://www.singsnap.com/karaoke/r/cc984d135

Tiger12's Pop Till You Drop - September 2020
Danny's Song - Anne Murray
http://www.singsnap.com/karaoke/r/b886ca3a5

Tiger12's Rainbow contest - September 2020
Don't it Make My Brown Eyes Blue - Crystal Gayle
http://www.singsnap.com/karaoke/r/c0b76dd35

Sisterraindrop's Open 24 hours contest - September 2020
I Love You For Sentimental Reasons - Nat King Cole
http://www.singsnap.com/karaoke/r/c6a6d5df5

Mysticrose's Back to School contest - September 2020
Teacher's Pet - Doris Day
http://www.singsnap.com/karaoke/r/b982f42b5
She's Got You - Patsy Cline
http://www.singsnap.com/karaoke/r/c0afa2ad5

Tiger12's Beautiful Acoustic contest - September 2020
Desperado - Linda Ronstadt
http://www.singsnap.com/karaoke/r/bb87ef025
Always on My Mind - Willie Nelson
http://www.singsnap.com/karaoke/r/c18c487a5

Pepsi's September Birthday Bash - September 2020
I Can't Stop Loving You - Ray Charles
http://www.singsnap.com/karaoke/r/c7bd2d615

Ava's Wicked Cool contest - September 2020
You're No Good - Linda Ronstadt
http://www.singsnap.com/karaoke/r/be9cfda25

Sisterraindrop's Zodiac contest - September 2020
Hey There - Jazz Hits
http://www.singsnap.com/karaoke/r/c4b0f3c6d

Tiger12's Men vs. Women contest - August 2020
Darling Je Vous Aime Beaucoup - Nat King Cole
http://www.singsnap.com/karaoke/r/bc8b931dd
All I Know - Art Garfunkel
http://www.singsnap.com/karaoke/r/b66b3c6c5

Tiger12's Rock vs. Country contest - August 2020
Faithless Love - Glen Campbel
http://www.singsnap.com/karaoke/r/ca987cf55l

Dream a Little Dream - with Adam Gill
http://www.singsnap.com/karaoke/r/c9bd8eb45
Hello - with Michaelccdd54
http://www.singsnap.com/karaoke/r/bea38a5ed

Sisterraindrop's Meet at the Diner contest - August 2020
Ooh Baby Baby - Linda Ronstadt
http://www.singsnap.com/karaoke/r/bc9a147ed

Tiger12's Sunset Paradise contest - August 2020
Moonglow - Rod Stewart - cam
http://www.singsnap.com/karaoke/r/bb73329a5

Tiger12's Wild Animal contest - August 2020
Too Good at Goodbyes - Sam Smith
http://www.singsnap.com/karaoke/r/b57b51c3d

Tiger12's Fast contest - August 2020
The Days of Wine and Roses - Julie London
http://www.singsnap.com/karaoke/r/b05f9e579

Mar's Jesus Light Our Souls contest - August 2020
Softly and Tenderly - Traditional - cam
http://www.singsnap.com/karaoke/r/b374a6075

Tiger12's Love Song contest - August 2020
You Made Me Love You - Patsy Cline
http://www.singsnap.com/karaoke/r/b7918b085

Tiger12's Switcheroo contest - August 2020
Long, Long Time - Linda Ronstadt - round 1 -cam
http://www.singsnap.com/karaoke/r/bb8bf122d
Blue Bayou - Linda Ronstadt - round 2
http://www.singsnap.com/karaoke/r/b8b76bc75
Just When I Needed You Most - Dolly Parton - round 3 - cam
http://www.singsnap.com/karaoke/r/b563f4f6d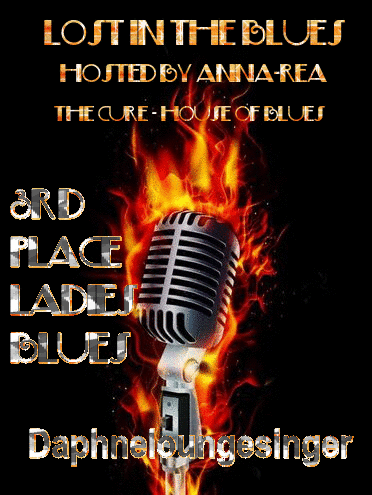 Anna Rea's Blues Contest - August 2020
Love Letters - Julie London
http://www.singsnap.com/karaoke/r/bbbb0e145

Sisterraindrop's Moon and Stars contest - August 2020
Walkin' After Midnight - Patsy Cline
http://www.singsnap.com/karaoke/r/bb9e9153d

Sisterraindrop's Woman contest - August 2020
She's Always a Woman - Billy Joel
http://www.singsnap.com/karaoke/r/bf8013821

Tiger12's Country Crossover - August 2020
duet with Michaelccdd54 - King of the Road
http://www.singsnap.com/karaoke/r/c8a5d78a1

Sisterraindrop's Timeless contest - July 2020
Danny's Song - Anne Murray
http://www.singsnap.com/karaoke/r/bc807c479

Brenda's 70's contest - July 2020
For the Good Times - Elvis
http://www.singsnap.com/karaoke/r/b4998ecc9

Mysticrose's Battle Series - July 2020
Fly Me To The Moon - Frank Sinatra
http://www.singsnap.com/karaoke/r/bf8937a99
Because of You - Tony Bennett
http://www.singsnap.com/karaoke/r/b39111659

Tiger12's Artist Switch - July 2020
Sorry Seems to be the Hardest Word - Elton John
http://www.singsnap.com/karaoke/r/c08a27689

Tiger12's Multi-genre contest - July 2020
Cry Me A River - Julie London
http://www.singsnap.com/karaoke/r/bc67b4c51

Sisterraindrop's Emotions contest - July 2020
Don't It Make My Brown Eyes Blue - Crystal Gayle
http://www.singsnap.com/karaoke/r/bcbd07c29

Starsearch's Elvis contest - July 2020 - Super Grand
I Want You, I Need You, I Love You - Elvis
http://www.singsnap.com/karaoke/r/bf9687b61

Sisterraindrop's Romantic Songs contest - July 2020 - Grand
Only You - The Platters
http://www.singsnap.com/karaoke/r/bc9de1e11

MysticRose's Battle contest - July 2020
What a Wonderful World - Louis Armstrong
http://www.singsnap.com/karaoke/r/d1b71adcb

Sisterraindrop's Summer contest - July 2020
On the Sunny Side of The Street - Frank Sinatra
http://www.singsnap.com/karaoke/r/cc96c6bc3

Pepsi's Birthday Bash - July 2020
More Than Words - Extreme
http://www.singsnap.com/karaoke/r/bf71060f3

Xtine's British Invasion contest - June 2020
House of the Rising Sun - The Animals
http://www.singsnap.com/karaoke/r/ca7155b63

Starsearch's gospel contest - June 2020
You Raise Me Up - Josh Groban
http://www.singsnap.com/karaoke/r/c3b630823

Tiger12's Grease contest - June 2020
Hopelessly Devoted to You - Olivia Newton-John
http://www.singsnap.com/karaoke/r/c6760684b

Cooper's Hank Williams contest - June 2020
Your Cheatin' Heart - Hank Williams
http://www.singsnap.com/karaoke/r/c17197893

Tiger12's Tiger contest - June 2020
Teddy Bear - Elvis
http://www.singsnap.com/karaoke/r/c7844cf8b

Mar's Praise and Gospel contest - June 2020
Blessings - Laura Story
http://www.singsnap.com/karaoke/r/c6ae4308b

Sarah and Emma's Furry Friends contest - June 2020
Sway - The Pussycat Dolls
http://www.singsnap.com/karaoke/r/c09bb0f13

KatherineP's Juneteenth Contest - June 2020
I Love You for Sentimental Reasons - Nat King Cole
http://www.singsnap.com/karaoke/r/bf909570b

Brenda's Sing Anything contest - June 2020
Am I Blue - Linda Ronstadt
http://www.singsnap.com/karaoke/r/bb9205d27

Mar's Let's Sing Elvis - June 2020
Always On My Mind - Elvis
http://www.singsnap.com/karaoke/r/c07136b5b

Jackalson's Duet Contest - June 2020 - with Stoney Roads
Bewitched, Bothered and Bewildered - Cher & Rod Stewart
http://www.singsnap.com/karaoke/r/bcabe47f3

Tiger12's and Mystic Rose's SS Got Talent contest - June 2020
Round 4 - When I Fall In Love with You - Doris Day
http://www.singsnap.com/karaoke/r/bf9060acb

Pepsi's June Birthday Bash - June 2020
I Wanna Be Loved by You - Marilyn Monroe
http://www.singsnap.com/karaoke/r/c08802cd7

Tiger's Summer Time contest - May 2020
Round two - Walkin' After Midnight - Patsy Cline
http://www.singsnap.com/karaoke/r/cebc683af
Round one - The Days of Wine and Roses - Peggy Lee
http://www.singsnap.com/karaoke/r/be95f8cb7

Peter's Beatles Movies contest - May 2020
If I Fell - The Beatles
http://www.singsnap.com/karaoke/r/c485f8c47

Brenda's Quarantine Karaoke - May 2020
Stormy Weather - Ella Fitzgerald
http://www.singsnap.com/karaoke/r/c2810f997

Tiger12's SS Matters Contest - May 2020
When I Fall In Love - Michael Buble
http://www.singsnap.com/karaoke/r/c48d32ed7

Tiger12's Rock Vs. Pop contest - May 2020 - 2 rounds
Desperado - Linda Ronstadt
http://www.singsnap.com/karaoke/r/c379a33d7
All Alone Am I - Brenda Lee
http://www.singsnap.com/karaoke/r/be922551f

Pepsi's May Birthday Bash - May 2020
Writings on the Wall - Sam Smith
http://www.singsnap.com/karaoke/r/c0afa3ccb

Cooper's Rapid Fire Country - May 2020
There Goes My Everything - Tammy Wynette
http://www.singsnap.com/karaoke/r/c3a59790b

MysticRose's Takedown - May 2020 - 5 rounds
I'm Sorry - Brenda Lee - Round 1
http://www.singsnap.com/karaoke/r/bd7a6525f
The Very Thought Of You - Rod Steward - Round 2
http://www.singsnap.com/karaoke/r/bf69d97ef

Tiger's Love Contest - May 2020
I Love You For Sentimental Reasons - Linda Ronstadt
http://www.singsnap.com/karaoke/r/c7b60c6a7

Tiger12's Acoustic Contest - May 2020
Hello - Lionel Ritchie
http://www.singsnap.com/karaoke/r/c9be08747

Tiger12's 70s 80s 90s contest - April 2020
Bailamos -- Enrique Inglesias
http://www.singsnap.com/karaoke/r/c8bc5e01b

Cooper's Rapid Fire Country - April 2020
Have You Ever Been Lonely - Patsy Cline
http://www.singsnap.com/karaoke/r/c07d5ebaf

Jpick's Easter Contest - April 2020
With You I'm Born Again - Billy Preston & Syreeta
http://www.singsnap.com/karaoke/r/c06ba7593

Xtine's Going for the Gold - April 2020
Superstar - The Carpenters
http://www.singsnap.com/karaoke/r/c7ab1d413

Mar's Sing Anything Contest - April 2020
Too Good At Goodbye - Sam Smith
http://www.singsnap.com/karaoke/r/ccaaa7f3b

Sisterraindrop's Wonderful Contest - April 2020
I Wonder Who's Kissing Him Now - Traditional
http://www.singsnap.com/karaoke/r/c5bc33beb

Pepsi's April Birthday Bash- April 2020
When I Fall In Love - Doris Day
http://www.singsnap.com/karaoke/r/b66b1a837

Cooper's Rapid Fire - March 2020
Long Long Time - Linda Ronstadt
http://www.singsnap.com/karaoke/r/baa254d27

Sisterraindrop's Sightseeing contest - March 2020
Georgia On My Mind - Ray Charles
http://www.singsnap.com/karaoke/r/c68c8f0f7

Tiger12's Happy contest - March 2020
Devil or Angel - Bobbie Vee
http://www.singsnap.com/karaoke/r/c0acabdb7

Brenda's St. Patrick contest - March 2020
That Lucky Old Sun - Ray Charles
http://www.singsnap.com/karaoke/r/cabe27c67

Mar and Renee's Singing Praise contest - March 2020
He Walks With Me - Anne Murray
http://www.singsnap.com/karaoke/r/c1b58e2d7

Pepsi's March Birthday Bash - March 2020
The First Time Ever I Saw Your Face - Celine Dion
http://www.singsnap.com/karaoke/r/c79fc976b

Cooper's Rapid Fire - March 2020
Your Cheatin' Heart - Patsy Cline
http://www.singsnap.com/karaoke/r/b57c52e5f

Sisterraindrop's Splish Splash contest - March 2020
Secret Love - Doris Day
http://www.singsnap.com/karaoke/r/c1bd05cc7

Sisterraindrop's Spring contest - March 2020
Edelweiss - Sound of Music
http://www.singsnap.com/karaoke/r/b9788e647

Sisterraindrop's Wet Contest - Feb. 2020
Stormy Weather - Ella Fitzgerald
http://www.singsnap.com/karaoke/r/c28627343

Tiger's Country Valentine contest - Feb. 2020
She's Got You - Patsy Cline
http://www.singsnap.com/karaoke/r/baa5f20fb

Starsearch's Elvis and Jones contest - Feb. 2020
For the Good Times - Elvis
http://www.singsnap.com/karaoke/r/baa612cc7

Cooper's Rapid Fire - Feb. 2020
If I Give My Heart to You - Doris Day
http://www.singsnap.com/karaoke/r/bf9c00b6b

Mar's Crown of Glory contest - Feb. 2020
Precious Lord Take My Hand - Elvis Presley
http://www.singsnap.com/karaoke/r/c28432323

Cooper's Rapid Fire 50s - Feb 2020
Tears On My Pillow - Little Anthony and the Imperials
http://www.singsnap.com/karaoke/r/c8962ca43

Pepsi's February Birthday Bash - Feb. 2020
The Very Thought Of You - Natalie Cole
http://www.singsnap.com/karaoke/r/bd66daa9b

MysticAngel's Sing Me A Love Song contest - Feb. 2020
Fly Me To The Moon - Frank Sinatra
http://www.singsnap.com/karaoke/r/bb9b98763

Starsearch's Valentines with Friends Contest - Feb. 2020
Bewitched, Bothered and Bewildered - Doris Day
http://www.singsnap.com/karaoke/r/c2a73d82b

Tiger's Pop Song contest - Feb 2020
Sorry Seems to Be the Hardest Word - Elton John
http://www.singsnap.com/karaoke/r/be81534d3

Brenda's Valentine's Contest - February 2020
Could I Have This Dance - Ann Murray
http://www.singsnap.com/karaoke/r/c7b3cfbe3

Pepsi's January Birthday Bash
Don't It Make My Brown Eyes Blue - Crystal Gayle
http://www.singsnap.com/karaoke/r/c9bbf7ebb

Pepsi's December Birthday Bash - December 2019
All of Me - Frank Sinatra cam
http://www.singsnap.com/karaoke/r/c1846953b

Pepsi's Rollercoaster contest November 2019
I Can't Stop Loving You - Kelly Wells
http://www.singsnap.com/karaoke/r/b6a2cb38b

Tiger's Movie contest - November 2019
Edelweiss - Sound of Music
http://www.singsnap.com/karaoke/r/bf8ccf9bd

JustGhetto's Let's Party contest - November 2019
I'm Beginning to See the Light - Ella Fitzgerald
http://www.singsnap.com/karaoke/r/b57d189d3

Tiger's Countdown to Christmas contest - November 2019
Have Yourself A Merry Little Christmas - Judy Garland
http://www.singsnap.com/karaoke/r/ba91d4033

Pepsi's November Birthday Bash - November 2019
All I Know - Art Garfunkel
http://www.singsnap.com/karaoke/r/be949b157

Justghetto's Wish I Wrote It contest - November 2019
When I Fall In Love - Doris Day
http://www.singsnap.com/karaoke/r/b9b5b2adb

Pepsi's Outta Nashville contest - October 2019
There Goes My Everything - Tammy Wynette
http://www.singsnap.com/karaoke/r/b4a5f7c07

Tiger12's Around the World contest - October 2019
In the Wee Small Hours - Julie London
http://www.singsnap.com/karaoke/r/bab5848ff

Sisterraindrop's Relaxing contest - October 2019
The Days of Wine and Roses - Peggy Lee
http://www.singsnap.com/karaoke/r/ba8b75e5f

Pepsi's Mini Contest - October 2019
All Of Me - Willie Nelson
http://www.singsnap.com/karaoke/r/b79e71d33

Mar & Renee's Country Gospel contest - October 2019
How Great Thou Art - Elvis Presley
http://www.singsnap.com/karaoke/r/b9927d56f

Tiger12's Winter Wonderland contest - October 2019
The Wayward Wind - Patsy Cline
http://www.singsnap.com/karaoke/r/b96525463

Mar & Renee's Autumn Leaves contest - October 2019
Autumn Leaves - Nat King Cole
http://www.singsnap.com/karaoke/r/ae748a967

Tiger12's Guy Fawkes contest - October 2019
Great Balls of Fire - Jerry Lee Lewis
http://www.singsnap.com/karaoke/r/be8c902ff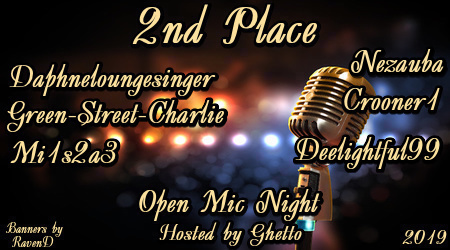 JustGhetto's Open Mic contest - October 2019 - 189 contestants!
I Wonder Who's Kissing Him Now - Anne Murray
http://www.singsnap.com/karaoke/r/b18f5da67

Sisterraindrop's Magic Contest - October 2019
Will You Still Love Me Tomorrow - The Shirelles
http://www.singsnap.com/karaoke/r/c7a941fc3

Pepsi's October Birthday contest - October 2019
Imagine - John Lennon
http://www.singsnap.com/karaoke/r/c0a892893

Deadwood contest by Mar and Renee - October
She's Got You - Patsy Cline
http://www.singsnap.com/karaoke/r/bf88fe853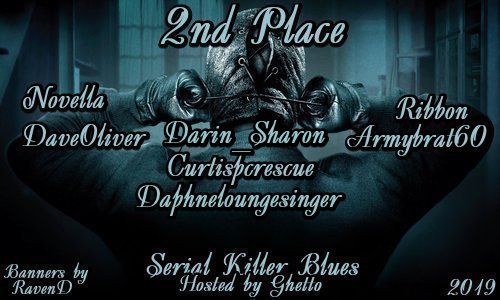 Justghetto's October contest 2019 - 160 contestants!
If - by Bread
http://www.singsnap.com/karaoke/r/b769fa871

Tiger12's Your Best and Worst contest - October 2019
Round 2 - I Love You For Sentimental Reasons - Rod Stewart
http://www.singsnap.com/karaoke/r/bf8fb4c03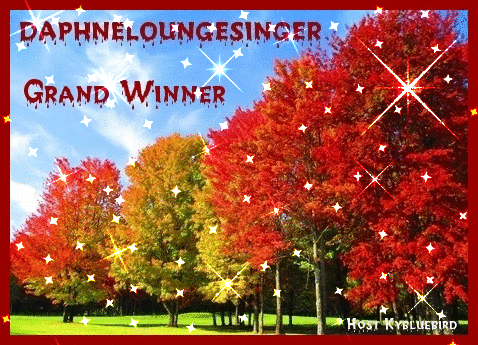 Kybluebird's 4 Seasons contest - October 2019
I Fall to Pieces - Patsy Cline
http://www.singsnap.com/karaoke/r/c79690273

Pepsi's Love Contest - September 2019
I Love You For Sentimental Reasons - Michael Buble
http://www.singsnap.com/karaoke/r/bbaf05a9b

Tiger12's Spooky Contest - September 2019
Wicked Games - Chris Isaak
http://www.singsnap.com/karaoke/r/bf8cd07eb

Pepsi's Step Up to the Mic - September 2019
The Very Thought of You - Michael Buble
http://www.singsnap.com/karaoke/r/c2a1f97cb

Tiger12s Butterfly Heaven Contest - September 2019
You Don't Know Me - Ray Charles
http://www.singsnap.com/karaoke/r/beb5a6a63

Sisterraindrop's Always in Motion contest - September 2019
Blame It On the Bossa Nova - Edie Gorme
http://www.singsnap.com/karaoke/r/b36dcaa73

Tigers12 Acoustic contest - September 2019
Round 1 - Danny's Song - Anne Murray
http://www.singsnap.com/karaoke/r/be8bde6c3
Round 2 - Crazy - Patsy Cline
http://www.singsnap.com/karaoke/r/b67535fbb

September Birthday Bash by Pepsi
Cry Me a River - Julie London
http://www.singsnap.com/karaoke/r/bb9b974d7

Gender Bender contest by BrendaS9906 - August 2019
You Were Always On My Mind - Willie Nelson
http://www.singsnap.com/karaoke/r/b97da031f

Looney Tunes contest by Tigers12
You Made Me Love You - Patsy Cline
http://www.singsnap.com/karaoke/r/b57389757

Fast & Furious contest by Starsearch - August 2019
Dream A Little Dream of Me - Mama Cass
http://www.singsnap.com/karaoke/r/c3be15fe7

Tornado contest by Tigers12 - August 2019
Please Release Me - Dolly Parton
http://www.singsnap.com/karaoke/r/bfad0fa7f

Mixed Artist contest by Tigers12 - August 2019
Ben - Michael Jackson
http://www.singsnap.com/karaoke/r/c0bc03807

Country Duet contest by Tigers12 - August 2019
Help Me Make it Through the Night - Elvis
http://www.singsnap.com/karaoke/r/bea13969f

Fast & Furious contest by Starsearch - August 2019
Don't Think Twice It's Alright - Peter, Paul & Mary
http://www.singsnap.com/karaoke/r/b8a236fcf

Woodstock contest by Sisterraindrop - August 2019
Leaving On A Jet Plane - Peter, Paul & Mary
http://www.singsnap.com/karaoke/r/b685b30ef

Gender Bender contest by Tigers12 - August 2019
Nature Boy - Nat King Cole
http://www.singsnap.com/karaoke/r/c1a8a9197

Song in Song contest by Sisterraindrop - August 2019
Still Crazy After All These Years - Paul Simon
http://www.singsnap.com/karaoke/r/b089576d7

Dolly Parton contest by kybluebird - August 2019
Jolene - Dolly Parton
http://www.singsnap.com/karaoke/r/bb9ddb797

Tribute to Elvis concert by Pepsi - August 2019
Are You Lonesome Tonight - Elvis
http://www.singsnap.com/karaoke/r/b480c9a3f

Pick An Artist contest by Tigers 12 - August 2019
Just When I Needed You Most - Dolly Parton
http://www.singsnap.com/karaoke/r/c1a1cd74f

In the Movies contest by Tigers12 - August 2019
Have I Told You Lately That I Love You - Van Morrison
http://www.singsnap.com/karaoke/r/bdac80777

August Birthday Bash by Pepsi - August 2019
Smile - Michael Jackson
http://www.singsnap.com/karaoke/r/b06a4bf3f

First Song Contest by Tigers12 - August 2019
Can't Help Falling in Love with You - Elvis Presley
http://www.singsnap.com/karaoke/r/b28123447

Radio contest by Sisterraindrop - July 2019
Your Cheatin' Heart - Patsy Cline
http://www.singsnap.com/karaoke/r/cbb5eeaf9

Disney Magic contest by Tigers12 - July 2019
Colors of the Wind - Pocahontos
http://www.singsnap.com/karaoke/r/a95fc232f

Sing Snap Arms contest by Terri-Anne - July 2019
What A Difference A Day Makes - Dinah Washington
http://www.singsnap.com/karaoke/r/cb97fc6c1

Tigers12's Love Song contest - July 2019
I Can't Make You Love Me - Bonnie Raitt
http://www.singsnap.com/karaoke/r/c8a52cfb1

Peter's Moonlight Contest - July 2019
Moonglow - Rod Stewart
http://www.singsnap.com/karaoke/r/c3991ea59

Niamh's Cabaret Contest - July 2019
What'll I Do - Linda Ronstadt
http://www.singsnap.com/karaoke/r/bf7693ef9

Sunshine's Those Were The Days contest Round #3 - July 2019
Long Long Time - Linda Ronstadt
http://www.singsnap.com/karaoke/r/c9a6ab659

Pepsi's Step Up To The Mic - July 2019
Yesterday - The Beatles
http://www.singsnap.com/karaoke/r/bb82a8a59

Sunshine's Those Were The Days contest Round #2 - July 2019
All Alone Am I - Brenda Lee
http://www.singsnap.com/karaoke/r/c6a81bfd1

Sisterraindrop's Beatles contest - July 2019
Till There Was You - The Beatles
http://www.singsnap.com/karaoke/r/b8998c059

Pepsi's July Birthday Bash - July 2019
You Took Advantage of Me - Linda Ronstadt
http://www.singsnap.com/karaoke/r/ba7db2691

Sisterraindrop's Good Vibration Party June 2019
You Raise Me Up - Josh Groban
http://www.singsnap.com/karaoke/r/cc9c61fb5

Sisterraindrop's All You Need is Love - June 2019
I've Got a Crush on You - Linda Ronstadt
http://www.singsnap.com/karaoke/r/c094cce05

Shandebel's Crooners & Torchsingers - June 2019
Cry Me A River - Julie London
http://www.singsnap.com/karaoke/r/c27974e05

Brenda's NBA Finals Contest - June 2019
Sorry Seems to Be The Hardest Word - Elton John
http://www.singsnap.com/karaoke/r/b96926325

Sisterraindrop's Where's the Time Gone? - June 2019
If You Could Read My Mind - Gordon Lightfoot
http://www.singsnap.com/karaoke/r/c57af6215

Pepsi's June Birthday Bash - June 2019
Wicked Games - Chis Isaak
http://www.singsnap.com/karaoke/r/cb8ef0a2d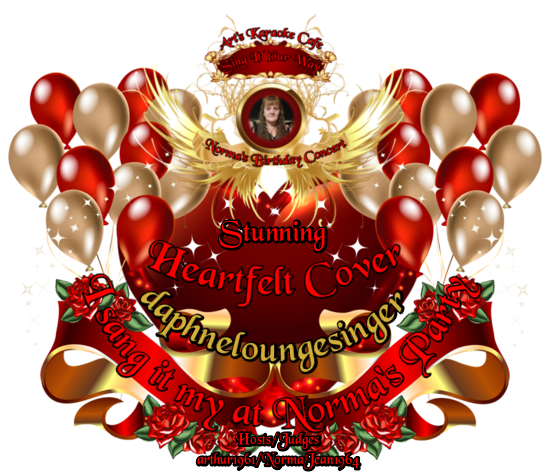 Norma's Birthday Bash - June 2019
Hello - Lionel Ritchie
http://www.singsnap.com/karaoke/r/b860950dd

Sandra and Steve's Road Trip - May 2019
Goodbye Yellow Brick Road - Elton John
http://www.singsnap.com/karaoke/r/c5a5bb2bd

Gospel Expression - May 2019
Peace in The Valley - Elvis
http://www.singsnap.com/karaoke/r/c094ae255

Sisterraindrop Letter contest - May 2019
Take Me Home, Country Roads - John Denver
http://www.singsnap.com/karaoke/r/c179ed8b5

SweetSuejustyou CS contest - May 2019
Desparado - The Eagles
http://www.singsnap.com/karaoke/r/b47ffbfe5

Pepsi's King & Queen contest - May 2019
I'm Sorry - Brenda Lee
http://www.singsnap.com/karaoke/r/c48404481

Colors Contest - May 2019
Blue Skies - Willie Nelson
http://www.singsnap.com/karaoke/r/c9808dc79

Garden Party Contest - May 2019
The Rose - Bette Midler
http://www.singsnap.com/karaoke/r/c8b6fa659

Pepsi's May Birthday contest May 2019
Just The Way You Are - Billy Joel
http://www.singsnap.com/karaoke/r/bb7cc16d1

Mother's Day contest May 2019
Scotch and Soda
http://www.singsnap.com/karaoke/r/bfa328e01

British Invasion contest - May 2019
Let it Be - The Beatles
http://www.singsnap.com/karaoke/r/bb8c324f9

Just When I Needed You Most - April 2019
http://www.singsnap.com/karaoke/r/c16853249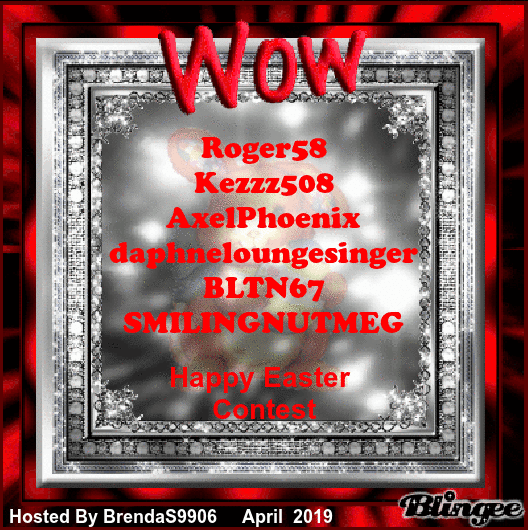 Let It Be - Beatles
http://www.singsnap.com/karaoke/r/bfba792f9

http://www.singsnap.com/karaoke/r/b8a338c79

This is my entry song beautifully enhanced by AnnD3470
http://www.singsnap.com/karaoke/r/b46be8af9

http://www.singsnap.com/karaoke/r/be78687ed

http://www.singsnap.com/karaoke/r/b26056985

http://www.singsnap.com/karaoke/r/c0666b7bd

http://www.singsnap.com/karaoke/r/c18a29135

http://www.singsnap.com/karaoke/r/b791443bd

http://www.singsnap.com/karaoke/r/c19fa070d

http://www.singsnap.com/karaoke/r/ceab89251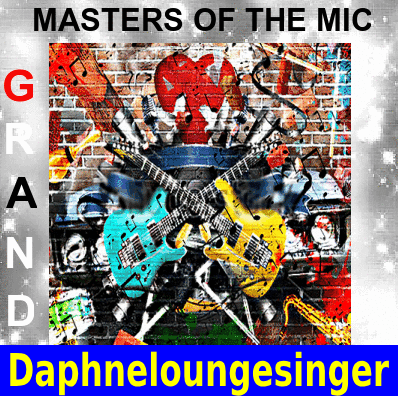 http://www.singsnap.com/karaoke/r/b67e2d741

http://www.singsnap.com/karaoke/r/bd61d3469

http://www.singsnap.com/karaoke/r/c16897da9

http://www.singsnap.com/karaoke/r/bfb16da41