D

a

n

n

y

R

1

3

1

1

'

s

Profile Page
Information Written by

D

a

n

n

y

R

1

3

1

1

67
I was born in Manila, Philippines and came to the USA when I was 19 years old. I've lived all my adult life as a citizen of this country, and have resided mostly in Northern California. Specifically in the San Francisco Bay Area. Music has always been in my life, starting from my preschool age because both my parents loved music. Most of my musical influences, though, I got from my mom, who got me a ukelele when I was about 10 years old, and encouraged me to learn to play the instrument. I did, and became somewhat popular among my friends, and that's when I first enjoyed the feeling of pleasing others with what I do. It's an added source of pleasure for me on top of the enjoyment I derive from singing altogether.
The only formal training per se in music I consider as such, is when I was attending high school in a private military academy, and for 3 months or so prior to one Christmas, I was a member of an all cadet Christmas Carol group that performed and entertained the academy faculty members and their families, along with the families and guests of the cadets who were visiting for the annually held Christmas dinner. In preparation for the actual performance, we were taught, after regular classes, our individual parts and rehearsed them together as a group, for months leading to the actual event.
There were no other lessons or musical training, other than self taught, that is. I had to, since I eventually progressed from the ukelele to an acoustic guitar. In college, along with 2 other friends, we formed a group that played at local small clubs and bars. That's when I first started experimenting with electric guitars, but didn't quite get the hang of it, so I hung that up, so to speak, not long after. I wouldn't necessarily consider those as professional experiences, since we didn't get compensated much for our work, other than pocket changes and free drinks, which is what my friends and I were actually in it
for...the free drinks, and young women! Hey, we were all young men, remember!
When Karaoke was introduced in the '70's. I really enjoyed that tremendously. It felt like singing with the music or group that sounded like the original. What an amazing innovation for people who loves singing, I thought. So since then, it's what I basically do nowadays is karaoke singing at parties or get togethers that feature it. I also try to go to karaoke bars, clubs or restaurants that have it, if and/or when I can.
I worked for more than a decade at the Ampex Corporation as a Process Engineer Supervisor in their R & D facilities at Redwood City, California located near San Francisco. Ampex was one of the pioneers, if not the pioneer, in magnetic tape recording. It was Ampex engineers who brought back with them the technology from Germany at the end of WWll. Bing Crosby, yes The Bing Crosby, loaned Ampex in the '50's half a million dollars, which was a significant amount of money back then, to help the company produced its first studio recording machine to facilitate better distribution across the country of Crosby's regularly aired radio shows. This, of course, was before the advent of cable and satellite broadcasting. Oh yes, and Crosby never asked to be repaid for the loan.
I am now retired and living alone in Larkspur, California, a quite and small community in Marin County, about 8 miles north of the Golden Gate Bridge, and only a few miles south of the wine country, where celebrities like Francis Ford Coppola own their own vineyards and their own labels of wine.
I've been married twice and divorced once, and separated from the last one. I've been blessed to have had 4 boys from my first, who are now all grown up fine gentlemen and have families and children of their own, and my youngest son, is from my last union, who is still a bachelor. I kept trying and hoping, but never had the good fortune to produce any female offsprings. My former spouses and I have remained good friends. Both of them and my children, we all get together and celebrate holidays and birthdays together.
At one of my son's place, or at either of my former spouses. And, no matter where the celebration or get together is held at, we are all there together? My place is actually just a couple of blocks from my youngest son's and last former spouse's home. I walk back and forth to their place every Friday, Saturdays and Sundays to visit and hang out. I use that as a reason also to walk, or occasionally, my ex would come by after her work and pick me up, then I just walk back to my place afterwards.
I like bowling, and I bowl in leagues twice a week. At my age, it's a physical activity that is fun that I can still do. At least it's something I find fun to do and so I don't mind doing regularly, unlike excercises that aren't as much fun, so consequently I have difficulties doing any exercise regimen on a regular basis. I'm told I'm better than average bowlers. Usually, my book or current averages are above 200 and no lower than high 190's. For bowlers, or people who know the game, I've shot five 300 games, four 299's, three 800 series and numerous 279 games that I don't even know, or have kept tracked of( it's where your first bowl knocks down 9 pins and you knock down the remaining pin with your second ball in any frame in the game, and you get strikes in all the other frames ).
I'm not much of a college sports fan, but I regularly watch pro basketball and football. The only college team I root for is the University of California Berkeley Golden Bears football and basketball teams, and only because my first 2 oldest sons are both alumni of the school. I watched the NBA Champs Golden State Warriors regularly on TV, or live at the Arena when one of my sons asks me to go with him. The San Francisco Forty-Niners I watch at Levi's Stadium almost every time they play at home because my second to eldest son has season tickets and unless he brings some friends to see the game, then I usually go with him and my daughter-in-law. When I'm not at the park, then I'm with my youngest son and his mom watching the game on the tube at their place. I'm a supporter and fan of all local pro teams, the San Francisco Giants and Oakland Athletics baseball teams and the Oakland( soon to be Las Vegas )Raiders football team.
I do some foreign currencies trading online, more or less, just to supplement my Ampex pension and Social Security benefits, so I'm mostly on the computer. And when I'm not doing that(fanfare and drum rolls here), SingSnap, my good friends, is where I'm at, and what I'm doing, of course! What else???!!!
Thank you very much to anyone who stops by and take the time to read some, if not all, my bio info! I truly appreciate and I'm grateful to you for doing so!

http://i.imgur.com/AZdpmDA.jpg

1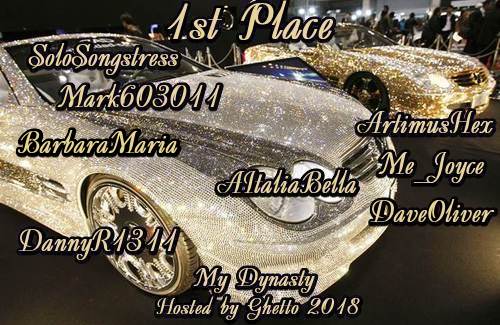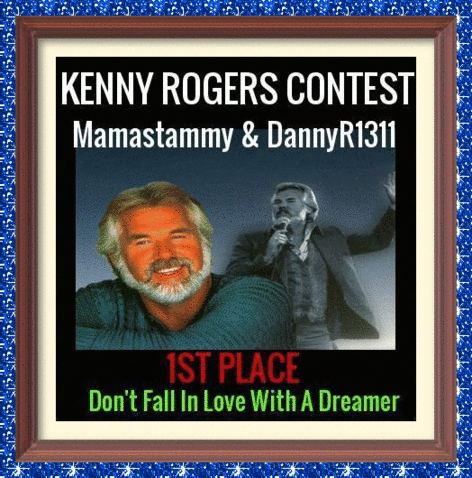 img]http://i.imgur.com/rhtrgqA.gif

//i.postimg.cc/tTf3L3hp/Super-Grand-Aurora-Borealis-C6-Danny-R1311.jpg


JacquelineK
By JacquelineKGOLD today at 12:45am (4 hours ago)
SING A SEPTEMBER SONG forum/topic/c11e5ce6?lastpage=9b1c6#last
Happy Birthday Danny!! Have a great day!