Profile
LEVEL 108
Words I live by!
"Let Them See You" by JJ Weeks Band


Hi, when it comes to music, it has always been a big part of my life. I would listen to Rodgers & Hammerstein Musicals before I was even old enough for school, I started playing Piano at 8 yrs old, learned to play the Bassoon at 12, and joined the church choir when I was around 13. I sang all through out high school, college and way after that. When I was 16, I had the privilege of trying out for the ''CENTRAL TEXAS YOUTH CHORALE.'' A group of 24 high school kids from all around Central Texas. We traveled all through out France, Germany, Austria, Switzerland & Belgium, which is something that I will ALWAYS remember!!! Now I sing just for fun.

I have two INCREDIBLE kids, Tyler & Tiffany, who are both grown and the apple of my eye.
Tiffany, my baby, moved to Dallas back in 2013, to pursue her love for photography and started her own business . Since then, she went back to school at UT at Arlington, graduated Summa Cum Laude, TOP 5 of her class, with a Bachelor's Degree in Elementary Education and 3 yrs ago, took a job as a 3rd grade teacher at a Fine Arts School

Tyler works for the Air Force and has been stationed at Panama City, Oklahoma City, and recently moved to Anchorage, Alaska with his wife Dayna, and 2 Babies, ''Ellie'' Grace and William ''Everette.''
Greg, my other half, is truly an AMAZING & GREAT guy that I met in Yahoo Chat, back in 2001, who moved from the top of Indiana to South Central Texas just to be with me.

He told me it was my 'Baby Blue Eyes', and my 'Angelic Voice' that captured his heart, but I really think he wanted to get away from all that icy cold weather.


In 2017, Greg & I moved north to be closer to my daughter. He got a new job and things were going great until he started becoming forgetful and lost 2 security jobs. We lost our apartment and now live with my daughter until Greg is granted disability for his VACULAR DEMENTIA, and we are given housing. Between his memory, and my diabetes and poor poor eye sight, living alone might not be an option.
A dear friend from Singsnap, Fredericw's favorite nickname for me was ''QOAH'' (Queen Of All Harmony) So watch out, I might just stop by and hi-jack one of your songs and add a little bit of 'spice'. BTW, I love when someone sings with me. :)~ So please don't be shy.

I hope you enjoy listening, and maybe we can do a duet sometime. I would love to hear from you.
Cyndi

V.I.P. For JANUARY, 2016!!!
Piece by Piece ~ Kelly Clarkson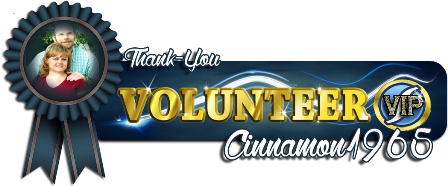 V.I.P. for MAY, 2014!!!
There Are Worse Things I Could Do ~ Grease

Some of my favorites songs...
All of Me
Childhood
I Love You, Lord
In the Garden
Over the Rainbow
She Used to be Mine
Someone Like You
Turn Your Eyes Upon Jesus
Who Would Imagine a King
~*~*~*~
Singsnap Chorus 2017 ~ Santa Claus Is Coming To Town
Singsnap Chorus 2016 ~ Frosty the Snowman
Singsnap Chorus 2015 ~ The Little Drummer Boy!
Singsnap Chorus 2014 ~ Silver Bells
~*~*~*~*~*~*~*~*~*~*~*~*~*~*~*~*~*~
These are the songs I have uploaded to the SONGBOOK...(02/05/20)
In Alphabetic Order by Genre
I've Come To Know (Demo) ~ Unknown ~ Acoustative
Once Too Often ~ Sally Deford ~ Acoustative
To Those Who Came Before Me ~ Sally Deford ~ Acoustative
~*~*~*~*~*~*~*~*~
Homeward Bound ~ Simon & Garfunkel ~ Alternative
I Wish I Was A Punk Rocker (with Flowers In My Hair) ~ Sandi Thom ~ Alternative
Kathy's Song ~ Simon & Garfunkel ~ Alternative
Scarborough Fair ~ Simon & Garfunkel ~ Alternative
The 59th Street Bridge Song (Feelin' Groovy) ~ Simon and Garfunkel ~ Alternative
~*~*~*~*~*~*~*~*~
Lascia ch'io pianga (Let me weep) ~ Charlotte Church ~ Classical
Send Me A Song ~ Celtic Woman ~ Classical
The Blessing ~ Celtic Woman ~ Classical
~*~*~*~*~*~*~*~*~
Before I Gaze At You Again ~ Camelot ~ Film/Stage/TV
Castle On A Cloud ~ Les Miserables (Broadway Version) ~ Film/Stage/TV
C' Est Moi ~ Camelot ~ Film/Stage/TV
Grow Old with You ~ Adam Sandler, From The Wedding Singer ~ Film/Stage/TV
How to Handle a Woman ~ Camelot ~ Film/Stage/TV
I Loved You Once In Silence ~ Camelot ~ Film/Stage/TV
I Wonder What the King Is Doing Tonight ~ Camelot ~ Film/Stage/TV
On A Clear Day (You Can See Forever) ~ Barbra Streisand ~ Film/Stage/TV
On The Street Where You Live ~ Harry Connick, Jr. ~ Film/Stage/TV
Papa, Can You Hear Me ~ Barbra Streisand (From the Movie ''Yentl'') ~ Film/Stage/TV
People Will Say We're In Love ~ Oklahoma (Movie Version) ~ Film/Stage/TV
The Girl I Mean To Be ~ From ''The Secret Garden'' ~ Film/Stage/TV
The Lusty Month of May ~ Camelot ~ Film/Stage/TV
The Simple Joys of Maidenhood ~ Camelot ~ Film/Stage/TV
This Nearly Was Mine ~ South Pacific (Movie Version) ~ Film/Stage/TV
What Do the Simple Folk Do ~ Camelot ~ Film/Stage/TV
When At Night I Go To Sleep (Evening Prayer) ~ Charlotte Church ~ Film/Stage/TV
Where Is Love ~ From the Musical ''Oliver'' ~ Film/Stage/TV
When You're Good To Mama ~ Queen Latifah(From Chicago the Musical) ~ Film/Stage/TV
Witch's Lament ~ Meryl Streep (From ''Into the Woods'' Musical) ~ Film/Stage/TV
~*~*~*~*~*~*~*~*~
A Believer's Prayer - Women Solo ~ Sally Deford ~ Gospel
A Place in His Arms ~ Sally Deford ~ Gospel
Abide With Me ~ Matt Maher ~ Gospel
An Angel to Watch Over Me ~ Sally Deford ~ Gospel
Ancient Words ~ Michael W. Smith ~ Gospel
Audience Of One ~ Big Daddy Weave ~ Gospel
All Creatures of Our God and King ~ Jim Brickman ~ Gospel
All of Creation ~ MercyMe ~ Gospel
All This Time ~ Britt Nicole ~ Gospel
Already There ~ Casting Crowns ~ Gospel
Always ~ Building 429 ~ Gospel
(Luke 15) Arms Of Love (Demo) ~ Steven Stewart ~ Gospel
A Day of Tears (Demo) ~ Kenneth Cope ~ Gospel
Arise and Shine Forth (Demo) ~ Sally Deford ~ Gospel
At The Cross (Love Ran Red) ~ Chris Tomlin ~ Gospel
Beautiful ~ Dan Bremnes ~ Gospel
Beautiful Day ~ Jamie Grace ~ Gospel
Beautiful Offerings ~ Big Daddy Weave ~ Gospel
Beautiful Savior ~ Christopher West ~ Gospel
Because He Lives (Amen) ~ Matt Maher ~ Gospel
Because He Spoke to Me ~ Sally Deford ~ Gospel
Because You Prayed for Me ~ Sally Deford ~ Gospel
Believe ~ All Things New ~ Gospel
Believe (Demo) ~ Steven Stewart ~ Gospel
Be Still, My Soul ~ Sally Deford ~ Gospel
Blessed Redeemer ~ Casting Crowns ~ Gospel
Breathe ~ Jonny Diaz ~ Gospel
Broken Together ~ Casting Crowns ~ Gospel
Built Upon the Rock ~ Sally Deford ~ Gospel
By Your Side ~ Tenth Avenue North ~ Gospel/Worship
Call It Grace ~ Unspoken ~ Gospel
Cast Your Burden on the Lord ~ Sally Deford ~ Gospel
Chain Breaker ~ Zach Williams ~ Gospel
Circle Of Friends ~ Point Of Grace ~ Gospel
Close as a Quiet Prayer ~ Sally Deford ~ Gospel
Come Alive ~ Jeremy Camp ~Gospel
Come Alive (Dry Bones) ~ Lauren Daigle ~ Gospel
Come As You Are ~ David Crowder Band ~ Gospel
Come Home ~ Sally Deford ~ Gospel
Come Just As You Are ~ Crystal Lewis ~ Gospel
Come Rest ~ Lindsay McCaul ~ Gospel
Come Thou Fount of Every Blessing ~ Traditional ~ Gospel
Come, Ye Thankful People ~ Jim Brickman ~ Gospel
Completely ~ Ana Laura ~ Gospel
Completely Free ~ Big Daddy Weave ~ Gospel
Created In His Image ~ Sally Deford
Crown Him with Many Crowns ~ Jim Brickman ~ Gospel
Cry Out For Jesus ~ Third Day ~ Gospel
East to West ~ Casting Crowns ~ Gospel
Empty Me ~ Chris Sligh ~ Gospel
Even If ~ Kutless ~ Gospel
Ever Be ~ Bethel Music ~ Gospel
Every time I Breathe ~ Big Daddy Weave ~ Gospel
Everything To Me ~ Avalon ~ Gospel
Everywhere I Go ~ Sally Deford ~ Gospel
Find your Wings ~ Mark Harris ~ Gospel
First ~ Lauren Daigle ~ Gospel
Fix My Eyes ~ for KING & COUNTRY ~ Gospel
Forever ~ Kari Jobe ~ Gospel
Forever Reign ~ One Sonic Society ~ Gospel
Forgiveness ~ Matthew West ~ Gospel
For Me Alone ~ Sally Deford ~ Gospel
Give Me Jesus ~ Jeremy Camp ~ Gospel
Give You Glory ~ Jeremy Camp ~ Gospel
Give Me Your Eyes ~ Brandon Heath ~ Gospel
God Is So Good ~ Holly Aloise ~ Gospel
God Will Provide a Lamb ~ Sally Deford ~ Gospel
Good, Good Father ~ Chris Tomlin ~ Gospel
Great Are You ~ Downhere ~ Gospel
Great Are You, Lord ~ One Sonic Society ~ Gospel
Greater ~ MercyMe ~ Gospel
He is There ~ Sally Deford ~ Gospel
He Knows ~ Jeremy Camp ~ Gospel
Healing Begins ~ Tenth Avenue North ~ Gospel
He Is My All ~ Sally Deford ~ Gospel
Here I am ~ Downhere ~ Gospel
Hope in Front of Me ~ Danny Gokey ~ Gospel
How Can I Keep From Singing ~ Sally Deford ~ Gospel
How Can It Be ~ Lauren Daigle ~ Gospel
How Great Thou Art ~ Jim Brickman ~ Gospel
How Many Kings ~ Downhere ~ Gospel
How Sweet The Sound ~ Citizen Way ~ Gospel
I Am ~ David Crowder Band ~ Gospel
I Bowed On My Knees And Cried Holy ~ Michael English ~ Gospel
I Can Just Be Me ~ Laura Story ~ Gospel
I Come to Him ~ Sally Deford ~ Gospel
If I Listen With My Heart ~ Sally Deford ~ Gospel
If The Savior Stood Beside Me ~ Sally Deford ~ Gospel
If You Died Tonight ~ Big Daddy Weave ~ Gospel
If You Want Me To ~ Ginny Owens ~ Gospel
In Christ Alone ~ Jim Brickman ~ Gospel
In Every Corner Of My Heart ~ Hilary Weeks ~ Gospel
In that Holy Place ~ Sally Deford ~ Gospel
I Glory In My Jesus ~ Sally Deford ~ Gospel
I Know My Father Loves Me ~ Sally Deford ~ Gospel
I Surrender All~ Traditional ~ Gospel
I Testify Of Him (Demo) ~ Steven Stewart ~ Gospel
It Was For Me ~ Sally Deford ~ Gospel
I Will Stand as a Witness of Christ ~ Sally Deford ~ Gospel
It is Well With Me ~ Bethel Music ~ Gospel
It Is Well With My Soul ~ Traditional ~ Gospel
It Passes All My Understanding (Demo) ~ Cherie Call ~ Gospel
It's Already Done ~ Big Daddy Weave ~ Gospel
Jesus, I Believe ~ Big Daddy Weave ~ Gospel
Jesus Loves Me ~ Chris Tomlin ~ Gospel
Jesus Saves ~ Jeremy Camp ~ Gospel
Just Be Held ~ Casting Crowns ~ Gospel
Just Say Jesus ~ 7eventh Time Down ~ Gospel
Lamb Of God ~ Twila Paris ~ Gospel
Lead Me ~ Sanctus Real ~ Gospel
Leaning On The Everlasting Arms ~ Jim Brickman ~ Gospel
Let It Be Jesus ~ Passion ft. Christy Nockels ~ Gospel
Let It Fade ~ Jeremy Camp ~ Gospel
Let Me Rediscover You ~ Downhere ~ Gospel
Let Them See You ~ JJ Weeks Band ~ Gospel
Lifesong ~ Casting Crowns ~ Gospel
Lift My Life Up ~ Unspoken ~ Gospel
Lift Up Your Heart ~ Sally Deford ~ Gospel
Little Is Much ~ Downhere ~ Gospel
Live Like That ~ Sidewalk Prophets ~ Gospel
Live With Abandon ~ Newsboys ~ Gospel
Lord I'm Ready Now ~ Plumb ~ Gospel
Lord, I Need You ~ Matt Maher ~ Gospel
Losing ~ Tenth Avenue North ~ Gospel
Love Come To Life ~ Big Daddy Weave ~ Gospel
Love Does ~ Brandon Heath ~ Gospel
Love Take Me Over ~ Steven Curtis Chapman ~ Gospel
Make Us One ~ Sally Deford ~ Gospel
Mighty to Save ~ Laura Story ~ Gospel
More ~ Matthew West ~ Gospel
Multiplied ~ NeedToBreathe ~ Gospel
My Gift, My Offering ~ Sally Deford ~ Gospel
My God ~ Jeremy Camp ~ Gospel
My Grateful Spirit Sings ~ Sally Deford ~ Gospel
My Heart Is Yours ~ Kristian Stanfill ~ Gospel
My Hope Is In You ~ Aaron Shust ~ Gospel
Never Alone ~ BarlowGirl ~ Gospel
Never Once ~ One Sonic Society ~ Gospel
New Parent's Prayer ~ Steven Stewart ~ Gospel
Now Thank We All Our God ~ Jim Brickman ~ Gospel
Only Grace ~ Matthew West ~ Gospel
Only Love ~ Sally Deford ~ Gospel
On The Road To Emmaus (Demo) ~ Hilary Weeks ~ Gospel
O, My Father ~ Sally Deford ~ Gospel
O Sacred Head, Now Wounded ~ Jim Brickman ~ Gospel
OverCome ~ Jeremy Camp ~ Gospel
Overwhelmed ~ Big Daddy Weave ~ Gospel
Pass It On ~ Kurt Kaiser ~ Gospel
Praise you In This Storm ~ Casting Crowns ~Gospel
Prayer is the Soul's Sincere Desire ~ Sally Deford
Prayer of the Children (Demo) ~ Kurt Bestor ~ Gospel
Reckless ~ Jeremy Camp ~ Gospel
Redeemed (Acoustic Edition) ~ Big Daddy Weave ~ Gospel
Right Here ~ Jeremy Camp ~ Gospel
Same Power ~ Jeremy Camp ~ Gospel
Save My Life ~ Sidewalk Prophets ~ Gospel
Save Your Own (Demo) ~ Stephanie A. Smith ~ Gospel
Savior ~ Melanie And Roger Hoffman ~ Gospel
Say Amen ~ Brian Free And Assurance ~ Gospel
Shards of Glass ~ Sally Deford ~ Gospel
Shoulders ~ for KING & COUNTRY ~ Gospel
Show Me Your Glory ~ Third Day ~ Gospel
Softly and Tenderly ~ Traditional ~ Gospel
Sounds of the Saints ~ Audio Adrenaline ~ Gospel
Soul On Fire ~ Third Day ~ Gospel
Strong Enough To Save ~ Tenth Avenue North ~ Gospel
Tell Your Heart to Beat Again ~ Danny Gokey ~ Gospel
The Beauty Of The Blood ~ Joseph Habedank ~ Gospel
The Greatest Among Us ~ Sally Deford ~ Gospel
The Lion and The Lamb ~ Big Daddy Weave ~ Gospel
The Master's Voice ~ Sally Deford ~ Gospel
The Only Name (Yours Will Be) ~ Big Daddy Weave ~ Gospel
The Painter's Hand ~ Sally Deford ~ Gospel
The Struggle ~ Tenth Avenue North ~ Gospel
There is a Fountain ~ Selah ~ Gospel
There is a Green Hill Far Away ~ Sally Deford ~ Gospel
There Will Be A Day ~ Jeremy Camp ~ Gospel
Through All of It ~ Colton Dixon ~ Gospel
Till I Met You ~ Laura Story ~ Gospel
Trust in You ~ Lauren Daigle ~ Gospel
Untitled Hymn (Come To Jesus) ~ Chris Rice ~ Gospel
Voice of Truth ~ Casting Crowns ~ Gospel
Walk By Faith ~ Jeremy Camp ~ Gospel
Walk on the Water ~ Britt Nicole ~ Gospel
Waterfall ~ Chris Tomlin ~ Gospel
We Believe ~ Newsboys ~ Gospel
Were You There ~ Traditional ~ Gospel
What A Friend We Have In Jesus ~ Traditional ~ Gospel
What a Savior ~ Laura Story ~ Gospel
What Faith Can Do ~ Kutless ~ Gospel
What It Means ~ Jeremy Camp ~ Gospel
When It Rains ~ Sally Deford ~ Gospel
Whole Again - Men Solo ~ Sally Deford ~ Gospel
Whole Again - Women Solo ~ Sally Deford ~ Gospel
Worn ~ Tenth Avenue North ~ Gospel
You Are Everything ~ Matthew West ~ Gospel
You Are More ~ Tenth Avenue North ~ Gospel
~*~*~*~*~*~*~*~*~
A Holy Child is Born ~ Sally Deford ~ Holiday
A La Nanita Nana ~ The Cheetah Girls ~ Holiday
And His Name Shall Be Called Wonderful ~ Sally Deford ~ Holiday
A Manger Filled With Love ~ Sally Deford ~ Holiday
Away in a Manger (Irish melody) ~ Sally Deford ~ Holiday
Born to Wear a Crown ~ Sally Deford ~ Holiday
Christmas in the Sand ~ Colbie Caillat ~ Holiday
Christmas Is All In The Heart ~ Steven Curtis Chapman ~ Holiday
Coventry Carol ~ Traditional Christmas Carol ~ Holiday
Different Kind of Christmas ~ Mark Schultz ~ Holiday
Gesu, Bambino ~ Sally Deford ~ Holiday
Good King Wenceslaus ~ Traditional ~ Holiday
He Sent His Son ~ Sally Deford ~ Holiday
Hush the Baby ~ Sally Deford ~ Holiday
If I Had Been in Bethlehem ~ Sally Deford ~ Holiday
I'll Be home for Christmas ~ Amy Grant ~ Holiday
In a Manger Bed ~ Sally Deford ~ Holiday
Joseph Dearest, Joseph Mine ~ Traditional Christmas Carol ~ Holiday
Little Alter Boy ~ The Carpenters ~ Holiday
Lo, How a Rose E'er Blooming ~ Traditional ~ Holiday
Lying In a Manger ~ Sally Deford ~ Holiday
My Gift, My Offering ~ Sally Deford ~ Holiday
On A Christmas Long Ago ~ Sally Deford ~ Holiday
Sing We Now of Christmas ~ Traditional ~ Holiday
Sending You a Little Christmas ~ by Jim Brickman feat. Kristy Starling ~ Holiday
Somewhere In My Memory ~ Bette Midler From ''Home Alone'' ~ Holiday
Still, Still, Still ~ Traditional Christmas Carol ~ Holiday
Walking in the Air ~ From ''The Snowman'' ~ Holiday
When Hope Was Born ~ Sally Deford ~ Holiday
Would I Know My Savior ~ Sally Deford ~ Holiday
~*~*~*~*~*~*~*~*~
You're Just in Love (I Wonder Why) ~ Perry Como ~ Oldies
~*~*~*~*~*~*~*~*~
Always Tomorrow ~ Gloria Estefan ~ Pop
Beautiful World (We're All Here) ~ Jim Brickman feat. Adam Crossley ~ Pop
Here We Are ~ Gloria Estefan ~ Pop
Make Believe It's Your First Time ~ The Carpenters ~ Pop
Never Alone ~ Jim Brickman (feat. Lady Antebellum) ~ Pop
Reach ~ Gloria Estefan ~ Pop
This Masquerade ~ The Carpenters ~ Pop
Until It's Time For You To Go ~ Barbra Streisand ~ Pop
~*~*~*~*~*~*~*~*~
Into the Mystic ~ Van Morrison ~ Rock
Lady Starlight ~ Scorpions ~ Rock
Tupelo Honey ~ Van Morrison ~ Rock
~*~*~*~*~*~*~*~*~
AWARDS