Profile
LEVEL 50
I have been blessed to release my first CD!!! It is called Constant Is Change by Cindy Larson and is available on CD Baby, iTunes and other download sites :)
I'm am soooo excited to announce that I had been nominated for FEMALE VOCALIST OF THE YEAR on Nashville Universe 2015 and nominated this year (2018) Female Vocalist of the Year, and Rising Star. Also, my new song They Want More has been nominated for Radio Single of the Year and Song of the Year. It's a true honor to have been listed with all those talented people :D
True Love Wantedhttp://www.reverbnation.com/cindylarson/song/22243598-true-love-wanted
NEW SONG - WORRIED MIND http://www.reverbnation.com/playlist/view_playlist/-4?page_object=artist_3418884#
Playlist for FARMER'S DAUGHTERS, DEEPER, WISH YOU WERE HERE, IN THE PINES, ELVIS IS ALIVE and GET MY BOOTS WET
Write your linked text here...ELVIS IS ALIVE VIDEO
CLICK HERE & You can go and LIKE my FaceBook Music page and listen to my new song, ELVIS IS ALIVE, thanks!
Feel free to like my FaceBook page, Cindy Larson's Music :) http://www.youtube.com/watch?feature=player_detailpage&v=R7NkVhkGKEU
You can listen and request my music on this Radio station, Thanks! http://www.soundmachinecountry.com
This is my HAPPY PLACE :) My singing on here is for fun and a place to relax and rid unwanted stress.......... These songs are not perfect nor are they meant to be as many are recorded as one shot wonders and some are even good for a laugh! You know, if I made you laugh you made my day!!! God bless :)
Thank you :)
Thanks for stopping by and visiting my studio :). Stay as long as you'd like :).WoW!!! I was asked to go to Nashville and record!!! My first song is Get My Boots Wet and the links are above for the song and the video! The Lord has sooo blessed me with opportunity and I am soooooooo HUMBLED by how well it is being received! God bless you all!
SingSnap has become a second home to me. I have seen other people say the same thing and now I get it!I have met some really wonderful people on here and have become part of a family :). These people and their friendship mean soooooo much to me.
So singing as become such a huge part of my life.I have been singing FOREVER! Car singing, singing at church.... I am currently singing in the church choir. I have also decided to take voice lessons as of September 2012.
I am a Professional Pet Groomer and find summers very grueling as I am booked out a month and work many 9 plus hours a day.I don't think there is a work day that goes by that I think - wouldn't a singing career have been so much better than standing in dog hair all day!!!!:o.
I also do machine quilting for hire and can never find enough free time to work on the 30 plus unfinished quilting projects I need to finish!My friend said stop singing!!!As if!LOL
I enjoy meeting new people on here and love to join in on duets :). I have a few open duets if you would care to join in :)
Walking, biking, reading, gardening, camping and fishing are some of the other interests I have.
Thanks for stopping by and God bless!
Check Out My First Single on YouTube!!!!!!!!My video has been added to GET MY BOOTS WET! Thanks for watching :)
img]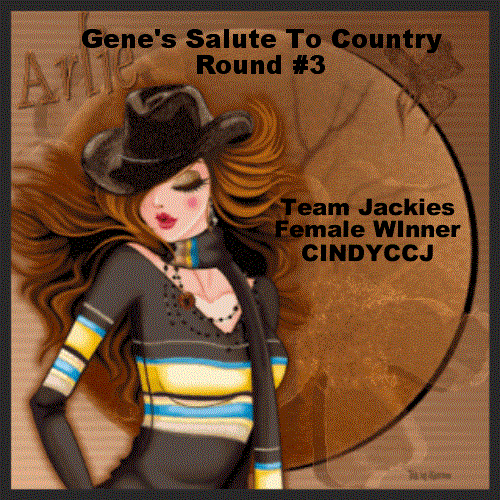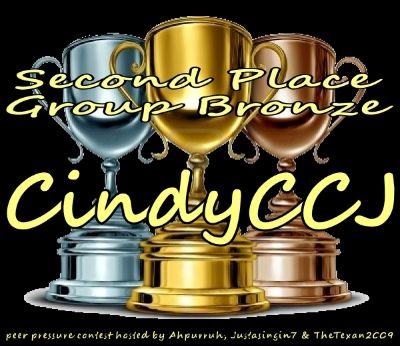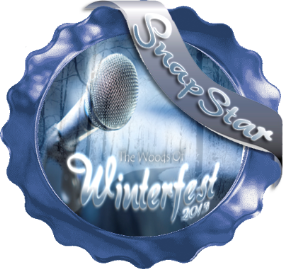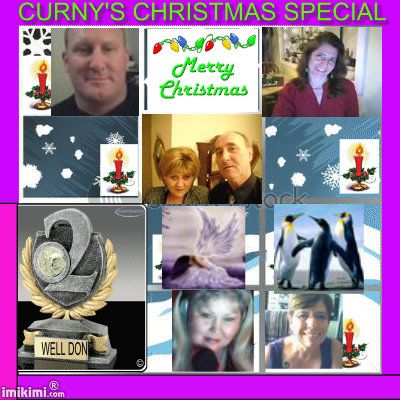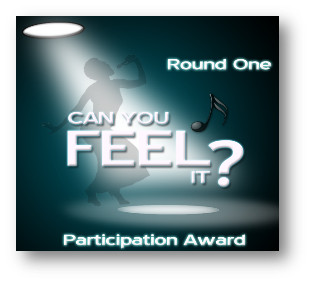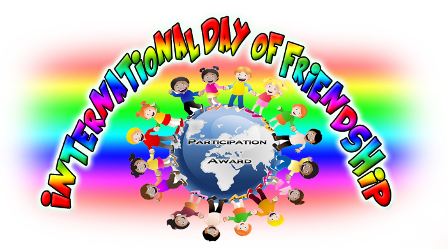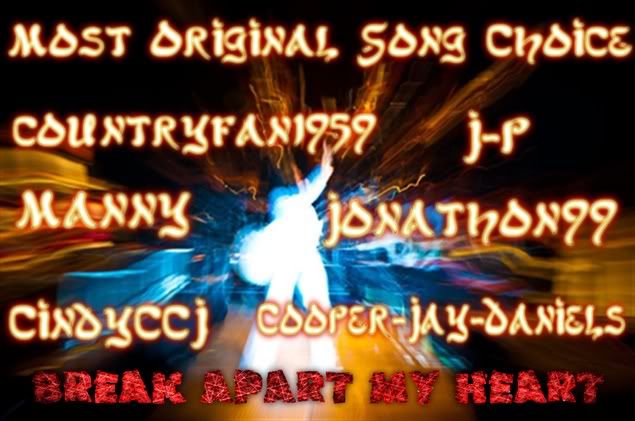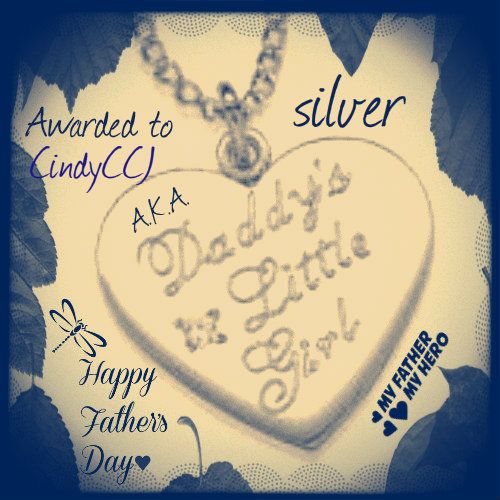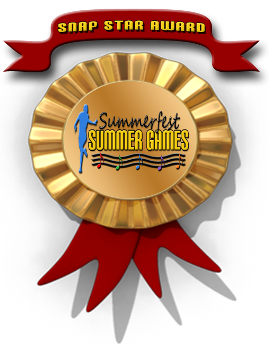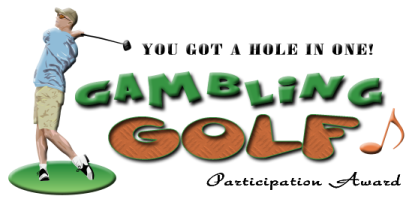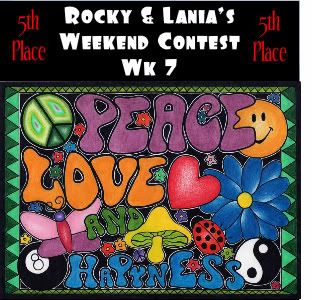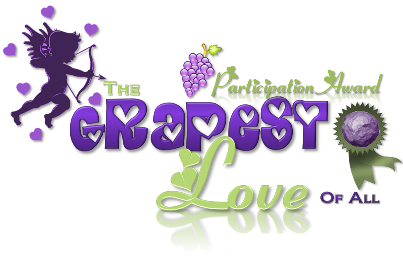 Copy this code to your website to display this banner!

[url=http://www.mybannermaker.com][img]http://i.imgur.com/xzuBW.gif[/img][/url]