C

h

u

c

k

i

e

B

S

i

n

g

s

4

U

'

s

Profile Page
Information Written by

C

h

u

c

k

i

e

B

S

i

n

g

s

4

U

82
Formerly GunnarNelson but use my real name in my nic now ...... ChucK(ie). Been on Singsnap since January, 2007.
UPDATE:
08-02-19 After an earlier stay in hospital for breathing problems and slight chest pains,
Drs decided on a heart operation. They will insert a combo pacemaker and portable defibrillator to aid my heart. This will be done on 8/8/19. In mid Sept. we will movee from our home to an apt. in Albuquerque close to our daughter, and in early Oct my wife undergoes surgery for a large cancerous tumor in her Lt breast. Plz say a prayer for us. Thank you.
07-03-17 Taken to hospital ER and spent the night. I suffered an AFIB attack of the heart,
which can be added to my cardiomyopathy and congestive heart failure. Go in next week for EKG and then meet with my cardiologist to see whats next .... maybe a pacemaker.

12-01-16 Thanksgiving was spent at our daughters and in laws. Have a great holiday
feast. After we left for home, our weekend fell apart. 1st - On way home from daughters, our car was hit by another car trying to change lanes but didn't see us. My 96 yr old mom-in-law was in front seat next to me with wife in back. Fortunately none of us was hurt but car suffered near $2000 worth of damage. Then on Saturday, our water heater went out and we had to replace it. Then Sunday our heating/a/c went out and in process of having whole system replaced ($10,000). We had no heat til tonight. Brrrrrr! Going to make payments on heating replacement til ??? But good thing is we weren't hurt, are still here semi-healthy so still thankful to God, Our Father.
Please remember me in your prayers.
Happy Singing!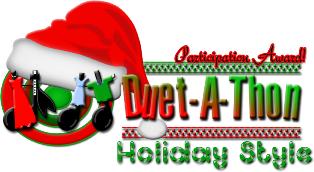 me that