C

a

t

C

o

l

v

i

n

'

s

Profile Page
Information Written by

C

a

t

C

o

l

v

i

n

35
I am a southern born grandmother. Niece of Mr. Bill Monroe, the Father of Bluegrass. So I love bluegrass. Mandolin player and fun lover....Let's Sing. In May of 2015 I went into total kidney failure. I spent months in the hospital. And a rehabilitation center to learn to walk again. I am on dialyze now, and learned all the friends I had just abandoned me. I am now working to get a transplant. I have to raise $4850-00 to show I can pay for meds, before they will let me have a kidney.
/link/link_through/sT8j-1nj" title="Click to customize this Kimi-Image with your own Messages and Photos on Imikimi.com!" target="_top">

imikimi - sharing creativity

I am a southern born and raised lady. I lived in the North Carolina mountains, and that is where I learned my love of music. I am the niece of Bill Monroe, the father of bluegrass. And I learned bluegrass music through him and his brother Charlie.
I live in Florida now, but am looking into moving home to the mountains. Getting a big house with a view of the mountains. I love being able to have snow, in the winter, and I still will play in it...YIKES...OLD LADY SNOW BUNNY. I just can't fall back in the snow to make an angel, or I will BE with the Angels....lol Getting old here. I love people, and singsnap. I have sang in several quartets and would again in a minute.
<!-- MSTableType="layout" -->


<!-- MSCellType="ContentHead" -->
OHIO.
forum/topic/b529f47?
Reply by CarlaCareyGOLD on January 25, 2011 at 5:03 PM


imikimi - sharing creativity
<!-- MSCellType="NavBody" -->
 

<!-- MSCellType="ContentHead2" -->
SS Romance Club 15 Songs in 15 Days Challenge Trophies
Showing 4 of the 10
trophies I won.

<!-- MSCellType="NavBody2" -->
 



<!-- MSCellType="ContentBody" -->



<!-- MSCellType="ContentBody2" -->





<!-- MSCellType="ContentBody" -->
 


<!-- MSCellType="ContentBody2" -->
 




<!-- MSCellType="ContentFoot" -->


[ca "href="http://s219.photobucket.com/albums/cc117/starsearch/contests/2010Luau%20 Contest/Round%20Four%20Summer%20Luau/?action=view&current=catcolvin.gif"
target="_blank">/a>]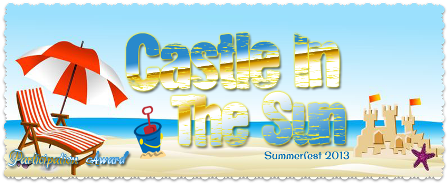 Chris