Carmel16's

Profile Page
Carmel16's real name is Carmel Reynolds. Carmel is 27 years old, is located in United Kingdom and has been a SingSnap member since April 22, 2011. She has a total of 41 public recordings that have been viewed 7,520 times and 112 achievement points.
Information Written by

Carmel16

23
this is a wonderful rendition of concrete angel, check it out!
http://www.singsnap.com/karaoke/r/b89e015ce
hi everyone, singing is my main passion and hobby and would definately like to pursue a career in singing, i love entering singing competitions. my sister sometimes sings on here too - she always puts her name at the end of her vid's so people know who's singing what

i hope you like my videos and take the time to comment

http://i1034.photobucket.com/albums/a427/Smarty_Panty_/CARMEL16_zpsfd779045.gif


imikimi - sharing creativity

ImageShack.us


imikimi - sharing creativity


imikimi - sharing creativity

Copy this code to your website to display this banner!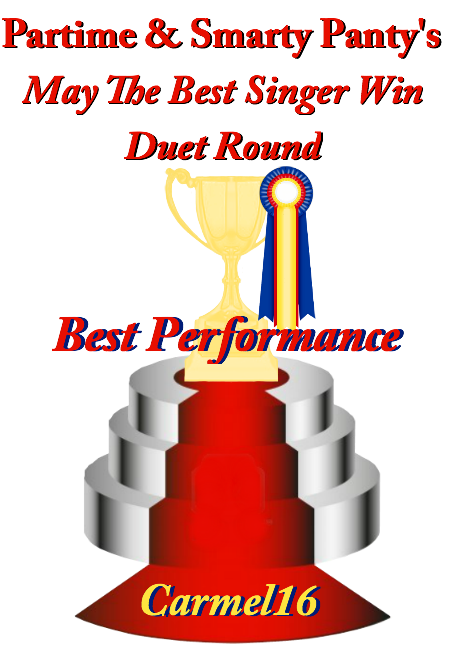 http://i1034.photobucket.com/albums/a427/Smarty_Panty_/CARMEL16_zpsfd779045.gif
http://i1239.photobucket.com/albums/ff519/Greeneyedkat4u/Awards/Contests/1f2f7cdc-1e2e-4c58-b639-f4039ec7c3ac_zpsfb19e2ae.jpg