Calsgal's

Profile Page
Calsgal is 54 years old, is located in Washington / USA and has been a SingSnap member since April 15, 2009. She has a total of 70 public recordings that have been viewed 4,347 times and 5 achievement points.
Information Written by

Calsgal

2
Hi! Welcome to my page! I have been singing all of my life, and dreaming of doing what I love most...and now the doors are WIDE open. I am lead vocalist in a cover band, as well as doing some song-writing. Was working on an original project with someone, but that just IMPLODED (not my issue, but his!) and so I am proceeding with my own music, and hope to get some of them done at some point with collaborators... i can't get them to let me change my name on here, but I LEFT THAT IDIOT CAL... 3 years ago. COULDN'T BE HAPPIER!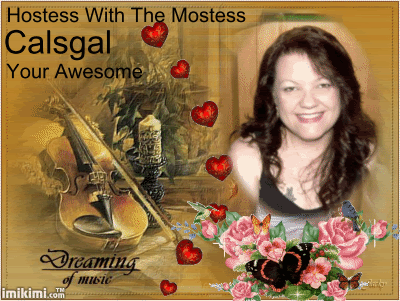 imikimi - Customize Your World!
Thanks for the banner, Sky1979!!!!

AGAIN, THANK YOU SKY, FOR THE BANNER!!!