Profile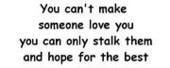 I am hard working, I immediately like anyone who can make me Laugh. You know those annoying people who find the good and humor in just about every situation? Well, I'm one of THEM. Humor and honesty are a must. I consider myself to be a quirky and downright weird person. I take great delight in the path less traveled and tend to think differently from the rest of the world."Life may not be the party we planned for...but while we are here, we might as well dance" I live in Running Springs, at about 6500ft in the mountains of California.
Joe FartBlossom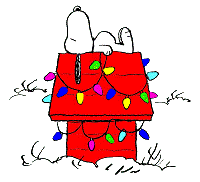 .
.
A turtle was walking down an alley in New York when he was mugged by a gang of snails. A police detective came to investigate and asked the turtle if he could explain what happened. The turtle looked at the detective with a confused look on his face and replied "I don't know, it all happened so fast."
.
.
Links to My Family .
Link to My Brother! ( CharlieOnly )
Link to My Brother! ( Larry-G )
Link to Wild Uncle Bill Elmore! ( Goose_Creek )
Link to My Niece Stacy ( humvride )
Link to My Granddaughter Emily ( 7redemily )
Link to My Grandnephew Kyle ( I_like_Cheese )
Link to My Grandniece Alexis ( LexiLou )

A True Redneck
A True Redneck values home, family, country, and God. If I had to stand before a dozen terrorists who threaten my life, I'd choose a half dozen or so rednecks to back me up. Tire irons, squirrel guns, and grit -- that's what rednecks are made of.
You might be a redneck if: You still say "Christmas" instead of "Winter Festival."
You might be a redneck if: You bow your head when someone prays.
You might be a redneck if: You stand and place your hand over your heart when they play the National Anthem.
You might be a redneck if: You treat all veterans with great respect, and always have.
You might be a redneck if: You know what you believe and you aren't afraid to say so, no matter who is listening.
You might be a redneck if: You respect your elders and expect your kids to do the same.
God Bless
. .
The Most Beautiful Flower
The park bench was deserted as I sat down to read Beneath the long, straggly branches of an old willow tree. Disillusioned by life with good reason to frown, For the world was intent on dragging me down. And if that weren't enough to ruin my day, A young boy out of breath approached me, all tired from play. He stood right before me with his head tilted down And said with great excitement, "Look what I found!" In his hand was a flower, and what a pitiful sight, With its petals all worn -- not enough rain, or too little light. Wanting him to take his dead flower and go off to play, I faked a small smile and then shifted away. But instead of retreating he sat next to my side And placed the flower to his nose and declared with overacted surprise, "It sure smells pretty and it's beautiful, too. That's why I picked it; here, it's for you." The weed before me was dying or dead. Not vibrant of colors, orange, yellow or red. But I knew I must take it, or he might never leave. So I reached for the flower, and replied, "Just what I need." But instead of him placing the flower in my hand, He held it midair without reason or plan. It was then that I noticed for the very first time That weed-toting boy could not see: he was blind. I heard my voice quiver, tears shone like the sun As I thanked him for picking the very best one. "You're welcome," he smiled, and then ran off to play, Unaware of the impact he'd had on my day. I sat there and wondered how he managed to see A self-pitying woman beneath an old willow tree. How did he know of my self-indulged plight? Perhaps from his heart, he'd been blessed with true sight. Through the eyes of a blind child, at last I could see The problem was not with the world; the problem was me. And for all of those times I myself had been blind, I vowed to see the beauty in life, and appreciate every second that's mine. And then I held that wilted flower up to my nose And breathed in the fragrance of a beautiful rose And smiled as I watched that young boy, Another weed in his hand, About to change the life of an unsuspecting old man.
-----W-A-R-N-I-N-G--M-U-S-H-Y--S-T-U-F-F--A-H-E-A-D-----
I MISS YOU MOM
I miss the warmth of your gentle hug and the love I felt when my arms were wrapped around you. I miss seeing your beautiful smile and the sound of your voice saying my name. I miss hearing you say, "I love you," and me saying, "I love you" in return.
I miss saying "Mom" out loud. I miss not being able to find that special card for you, and then having found it, writing "To Mom" on it for yet another cherished Mother's Day.
I miss your words of wisdom and our family without you in it. I miss the look in your eyes that traveled straight to my heart. I miss the gift of you in the life I have embraced from the day I was born. I miss YOU Mom!
I miss having you share the feelings that linger deep within my soul; there is emptiness there where you once were. I miss you saying…"this is my SON" and the look of pride you held with each word spoken.
I said goodbye to the part of me that held you and said, "You can go now" on that painful day!
And then, in the Grace of that moment.... I close my eyes and feel the warmth of your gentle hug once more and envision wrapping my arms around you. I see your smile as you say my name. I realize that if I could just go back into my precious memories of you I would find your treasured words of wisdom in a special place deep in my heart.
And then an overwhelming sense of peace and love surrounds me…because I suddenly realize that you already know and understand each feeling I hold within my soul before I feel it!
The part of me that let you go was the part of me that knew you would be the Angel who watched over me; that believed there truly was a God and that one day I would walk toward your wide open arms and hear you say, "This is my son; I love you; you can come now"!
And in the peace of that moment, angels flutter their wings and leave me…. knowing that I understand…. I am okay! You are with me in my heart!
We Love You Mom! Joe,Chuck,Larry,Jim,Ron.Randy,Gary and all the Grandkids.
-----------------------------------------------------------------
My mom is a never-ending song in my heart of comfort, happiness, and being. All that I am or ever hope to be, I owe to my angel Mother!!!!
Once i told my mom that she didn't love me because she did't spank me like all my freinds got spanked from there parents.
She told me to go pick a twig off the tree in the front yard and she would show me just how much she loved me.
She had that look she would give you that was worse than a beating.
YES BY NOW YOU PROBABLY KNOW GOD GAVE ME THE GIFT TO GAB LOL
What us rednecks do Saturday nights is what any self-respecting redneck would do, You'll find us at our local OrageShow Speedway ¼ mile Race Track and getting as rowdy as we can get,
Our Orange Show Speedway Thrills and Spills
What My Mother Taught Me
My mother taught me TO APPRECIATE A JOB WELL DONE: "If you're going to kill each other, do it outside - I just finished cleaning!"
My mother taught me RELIGION: "You better pray that will come out of the carpet.
My mother taught me about TIME TRAVEL: "If you don't straighten up, I'm going to knock you into the middle of next week!
My mother taught me LOGIC: "Because I said so, that's why."
My mother taught me FORESIGHT: "Make sure you wear clean underwear, in case you're in an accident."
My mother taught me IRONY: "Keep laughing and I'll *give* you something to cry about."
My mother taught me about the science of OSMOSIS: "Shut your mouth and eat your supper!"
My mother taught me about CONTORTIONISM: "Will you *look* at the dirt on the back of your neck!"
My mother taught me about STAMINA: "You'll sit there 'til all that spinach is finished."
My mother taught me about WEATHER: "It looks as if a tornado swept through your room."
My mother taught me how to solve PHYSICS PROBLEMS: "If I yelled because I saw a meteor coming toward you; would you listen then?"
My mother taught me about HYPOCRISY: "If I've told you once, I've told you a million times - Don't exaggerate!!!"
My mother taught me THE CIRCLE OF LIFE: "I brought you into this world, and I can take you out."
My mother taught me about BEHAVIOR MODIFICATION: "Stop acting like your father!"
My mother taught me about ENVY: "There are millions of less fortunate children in this world who don't have wonderful parents like you do!"
THANKS, MoM!
Youtube Link to ...Watch the 84 car win the Trophy Dash at Orange show Speedway :)))) . .
If you like this page, Then Click here to go to SingSnapThemes where you can pick an easy to use theme for your own Home Page or Song!!!!
Link to ...LBTVproductions Some great Calif Racing on YouTube