Profile
LEVEL 83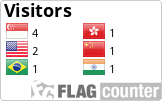 ****************************************
Was just listening to some of you guys with headphones on and a strange woman walked in today and stood beside me - it was a nurse to check my bloods..... she said THANK YOU !!

Hmm - where to start as life has been very varied - I suppose begin with the Now monent and work backwards = Apart to say music has been an integral part of my life.
****************************************
At the moment recovering from a heart attack and also have COPD - I can't get a new valve installed as it is too risky with lung capacity at 30% . I have good days bad days. And work on healing my inner core through breathwork and Reiki and prayer and affirmations.. but I do get bad days to trawl through - singing and healing work and art are my goto things when I feel out of sorts.... we - singing when I hav the breath.... that can be up and down.. I also play N?A flute and shamanic drums and my Tibetan singing bowls. And some guitar - but a bit rusty these days.
______________________________________________________
I am retired nowadays mainly but still do distance healings and Earth Healing work.... I am a Dr. of Metaphysics and a Reki Master also work with the Violet flame - I do a little teaching but I suppoe I am mostly a searcher out of the box and will never be a constrained... some say I am a wandering Mystic. I have a very wide spiritual base to my life, I already died and came back when I was 8 ( NDE ) although I am more intuitive than psychic. but working on opening further through meditation work. I am also a Meme of the World Metaphysical association .
_____________________________________________________
I started this work after I retired from other things when life hit a low and I nearly lost everything - bussiness, marraige ( Second time round) . Decided will not happen again. I choose to be a Lone Wolf Mystic untill I get someone who understand me and can work with me in all ways - but considering my health issues I would not put that on another - just the choice I made
****************** My Credentials ********************
:
*************** From before times ****************
When did I start singing.... that was basically through my Father.... him and all his brother played accordion and sung - plus my Grandad usued to play uphonium with the Salvation Army and has played accordion with Jimmy Shand and his Band ..... i started getting interested in more stuff from the folk side me being a Scot but.. I also followed the pop side with the early band in the 60's .. and got a band together when I played rhythm guitar and was lead singer..... needless to say we didn't go far as we all sort of went different ways ands styles eventually.... and later I ended up being a disc jockey. bingo caller/ boncer/ barrmasn/ Taxi driver for a few years but was also an MC in some local clubs which kept me in tune , but mostly singing ballads . The rest is history when i eventually found Singsnap as I was stuck for getting around with health issues.... you could say in a way I owe my life to Singnap and my many friends I have made here - I have a cousin sings on here as well. Frankieblue ......so to an extent it is still in the family tradition with the gift of song .
------------------------------------------
Had a Heart Attack 10 August 2019 which has affected my breathing somewhat - the COPD issue doesn't halp and so far been refused an op to fix the problem - taking things a bit earier..... but this has also affected my throat .
Mostly around Facebook....... my link >>>>>> http://www.facebook.com/williamwolfy.wiilson
Cuzz and I got together here
------------------------------------------
Late Night Blues and Jazz
***************** Singsnap Challenges ***************
*****************Contest Banners ******************
:
:
:
:
:
:
:
:
:
:
:
:
:
:
:
:
:
:
:
:
:
:
:
:
:
:
:
:
:
:
:
:
:
:
:
:
:
:
:
:
:
:
:
:http://i.imgur.com/cvu16jt.gif[/img
]
*********** 2017 **********