Profile
LEVEL 71
HELLO, MY NAME IS BERTA FROM OREGON AND I HAVE BEEN A WIDOW SINCE FEBRUARY 2, 2012.
HONOR AND CHERISH THE PERSON OR PERSON'S IN YOUR LIFE. SOMETIMES THERE IS NO TOMORROW TO LET THEM KNOW HOW MUCH YOU CARE FOR THEM. LIVE EACH DAY AS IF THERE IS NO TOMORROW.
I AM NOT OR WILL NOT CLAIM TO BE A SINGER BUT ONE WHO LOVES MUSIC..I HAVE SANG IN CHURCH CHOIR AND SCHOOL CHOIR. I LOVE THIS SITE..IT AMAZES ME THAT THERE IS SO MUCH TALENT HERE. THANK YOU FOR TAKING TIME OUT TO LISTEN TO ME. I ALWAYS TRY TO LISTEN AS SOON AS I CAN.
I HAVE A SON THAT SINGS ON THIS SITE ALSO. HIS NAME IS SLEAGUE(STEVEN) HE DOESN'T GET HERE AS MUCH AS HE USED.
I HAVE A DEEP LOVE FOR THE LORD AND HE HAS BLESSED ME IN SO MANY WAYS.
HE IS THE REASON THAT I EXIST AND HE IS THE REASON FOR THE BLESSINGS IN MY LIFE. WITHOUT HIM, I AM NOTHING. :)
center]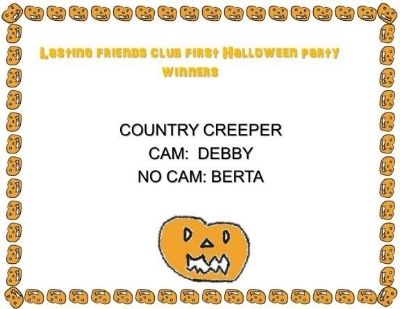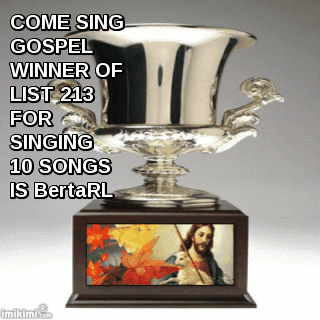 Copy this code to your website to display this banner!

a href="http://www.mybannermaker.com" target="_blank"img src="http://i.imgur.com/gdNbI.gif" alt='Create your own banner at mybannermaker.com!' border=0 //abr
ambermagick98