Profile
LEVEL 100
Laugh when you can... Apologize when you should... And let go of what you can't change. Kiss slowly... Play hard... Forgive quickly! Take chances... Give everything... And have no regrets. Life is too short.
Remember...... Without a song, the day would never end..... Without a song, a man ain't got a friend..... Without a song, the road would never bend...without a song

"There comes a time in your life, when you walk away from all the drama and people who create it. You surround yourself with people who make you laugh. Forget the bad, and focus on the good. Love the people who treat you right, pray for the ones who don't. Life is too short to be anything but happy. Falling down is a part of life, getting back up is living..... Thank You for stopping by..God Bless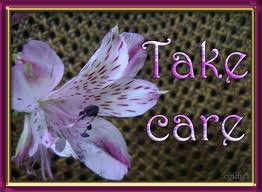 My Wish For You My Friends,
This is my wish for you: Comfort on difficult days, smiles when
sadness intrudes, rainbows to follow the clouds, laughter to kiss
your lips, sunsets to warm your heart, hugs when spirits sag,
beauty for your eyes to see, friendships to brighten your being,
faith so that you can believe, confidence for when you doubt, courage
to know yourself, patience to accept the truth, Love to complete your life.
Choices
Some people sit, some people try;
Some people laugh, some people cry;
Some people will, some people won't;
Some people do, some people don't.
Some people believe, and develop a plan;
Some people doubt, never think that they can;
Some people face hurdles and give it their best;
Some people back down when faced with a test.
Some people complain of their miserable lot;
Some people are thankful for all that they've got;
And when it's all over, when it comes to an end;
Some people lose out, and some people win.
We all have a choice, we all have a say;
We are spectators in life, or we get in and play;
Whichever we choose, how we handle life's game;
The choices are ours, no one else is to blame.
Laugh many times a day!... Apologize when you should...
And let go of what you can't change. Kiss slowly and live in the moments... Play hard...
Forgive quickly! Take chances... Give everything... And have no regrets.
Life is a Gift - Be Grateful! Our Attitude keeps Us Young = If the positives Reign!
Be Well & Happy & Keep Your Faith Centered