AnsNL's

Profile Page
AnsNL's real name is Ans Franken. Ans is located in Netherlands and has been a SingSnap member since February 21, 2009. She has a total of 49 public recordings that have been viewed 5,631 times and 96 achievement points.
Information Written by

AnsNL

20
""
Let me introduce myself:
I am Ans, I live in the Netherlands, I am a single mom (2 lovely daughters and 4 granddaughters) and I love to sing and dance! (ballroom- standard and Latin American).
I live in Eindhoven, the south part of the Netherlands.
I have a 2 yr old doggy..(Malteser) and my cat Bink.
I've lost my sweet cat mouse n 2010
This is my dedication to him...: http://www.singsnap.com/karaoke/r/b260d5c34
I have one sister and two stephbrothers.
32 Years ago my sister marrried an American USAF man and at the moment they live in Tucson Arizona!
I love to be there because of the landscape and the climat and of course to see my sister!
But....i am afraid to fly! Brrrrrrr..!
But I think i can live there easely....it's wonderful overthere!! :)))
(Her first song)
http://www.singsnap.com/snap/r/bbdbc8fa
div>
I love to sing duets and harmonize with my SS sweetie Fuzzy..:)
Fuzzy, sweetheart, i want to thank you for all the wonderful times , the talks, laughs, support you give me when we're together about 2 times a day and the phonecalls now and then.
Thank you for all the long chats on messenger..!
All i do is follow you when you say you don't care what people might think. Only we know how it is.:))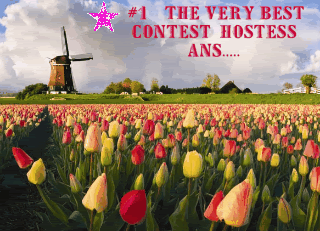 http://www.singsnap.com/snap/forum/topic/b62cd66
I want to say thanks to all the members who did add me to their friendslist and the members who gave me such sweet comments and PM's!
I wish you all lots of fun on SS and who knows, maybe, some day, somehow, we'll get in touch..!
God bless you!
Hugs,Ans..
Open duets
All i ever need is you Kenny Rogers Dottie West
Here we go again Ray Charles & Norah Jones
I've got U babe UB40 and Chrissie Hynde
Goodness Gracious me Peter Sellers and Sophia Loren
baby it's cold outside Betty Carter and Ray Charles
Baby it's cold outside Tom Jones and Cerys Matthews
Reunited Peaches & Herb
Fever Eva Cassidy / Chuck Brown
What a wonderful worldK.D. Lang & Tony Bennett
It ain't me babe Johnny Cash
Don't go breaking my heart Elton John & Ru Paul
On my kneesJanie Fricke & Charlie Rich
MY FAVORIT DUETS
With: Fuzzy - Here we go again
With: Conan- Oh, goodness gracious me!
Anything you can do with Italiangalaxy
And for all the singles here:
Your true love is not the one who complies to all your demands but the one you give up your demands for....
Yeahh finally i did win a banner (with Fuzzy)!!!!
This is what my daughter and me heard in a supermarket at the first day she moved out to start her own life..away from mom..Emotional moment for both of us...
Some banners I did make for contestants that joined our contests:
My old fav, Cliff Richard-The event-1989-The Oh Boy Set
<!-- www.deweersverwachting.nl - deze code mag niet aangepast worden -->
Are you looking for a present?
Look at my ELVIScadeau webshop
www.elviscadeaushop.nl