A

n

n

i

e

_

M

u

s

i

c

'

s

Profile Page
What's happening, ..... it's a tough one alright

http://www.facebook.com/ninkabernadettemauritson/videos/3261613840614075
http://www.facebook.com/cheryl.boch/videos/10158591560235867
http://www.facebook.com/ryan.kulbaba/videos/10157677917927776
http://www.youtube.com/channel/UCAMsGODeiXDFELH3pNSMVTQ
http://www.youtube.com/watch?v=FDRKQSN4mB8&feature=youtu.be
http://action4canada.com/
http://www.constitutionalrightscentre.ca/category/media/
http://vaccinechoicecanada.com
http://www.earthunited.global/
http://thecanrev.com/
http://standupcanada.ca/
http://awarriorcalls.com/home/
Singsnap is a wonderful community! I'd love to hear you sing! Have fun! Love creating music whether covers or originals! When a song touches someone's heart that's the magic of music and makes me happy that someone enjoyed it! When you sing a song, you're likely touching someone's heart too!

In other words, music is heart friendly

If I say I'm adding your song to my playlist and you see it's not there, please tell me as sometimes I slip up, please help

Love your tunes!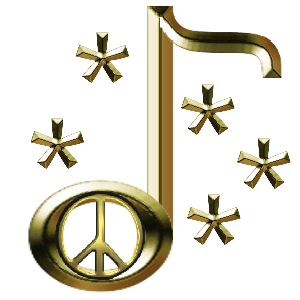 Great food info for better health you may enjoy:
http://drgreger.org/
http://www.drmcdougall.com/
http://www.pcrm.org/media/experts/neal-barnard
Some book info:
Eat For the Planet - Nil Zacharias and Gene Stone
Clean Protein - Kathy Freston
The Starch Solution - Dr John A Mcdougall
Food is the Solution - Matthew Prescott
Pleasure Trap: Mastering the Hidden Force that Undermines Health & Happiness - Doug J. Lisle and Alan Goldhammer
The McDougall Quick & Easy Cookbook - John A. McDougall, M.D. & Mary McDougall
Dr. Koufman's Acid Reflux Diet - Dr. Jamie Koufman, Sonia Huang & Chef Philip Gelb
Ps: Go Fragrance Free (perfumes, cleaning products, laundry soaps, air fresheners, candles, cosmetics, shampoos, deodorants, dryer sheets: nowadays these are full of toxic chemicals and cause much sickness). Do yourself and others and the environment a favor and find products that are toxic free, homemade, or simple baking soda and vinegar, and water, etc! Research all products you intend to you use on yourself, your kids, pets, and home, and car before you decide to purchase and use them. They may be causing you sickness and they affect your health in many ways!
Note: if you see the word 'fragrance / parfum" on a product, the one word alone could indicate hundreds of separate toxic synthetic chemicals (the word fragrance was much more convenient). Even a so-called natural fragrance or essential oil could be toxic in certain amounts and are not always pure. Beware and research for yourself because just because it's on a store shelf does not mean it's safe or even tested to be safe! Caring for yourself is important!
A good book is The Case Against Fragrance, by Kate Grenville where she explains a lot about the topic.