Profile
LEVEL 41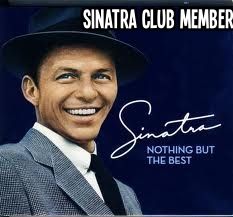 i just love to sing,it is a great way to unwined after a hard day.
hope you enjoy my noise makeing that could just pass for what is called singing.
this is a great place to hear some incredible talents but lend a thought for those who love to sing but are not getting any hits on their songs,
go leave them a comment and maybe build a new friendship.
i have met many wonderful people on here and am going to meet many more im sure,i alway make time for my friends but as for all of us time is short on here so if i do not get back to you ,it,s because i am busy at that time but will get back to you as soon i can .
please sign my guestbook and you are welcome to pm me any time you like.
this site is incredibly addictive if you love to sing as I do and I could spend all day on here if I had no other commitments and work, lol
I hate drama on my sings and feel that if you can not say anything nice about someone then say nothing at all , as it is so easy to be critical on listens but remember that everyone who sings on here sings for fun or pleasure and all though we may not be the best, we are trying to be the best we can be, and someone finding fault with you can be hurtful.